French regulator casts doubt on ads on Apple's own platform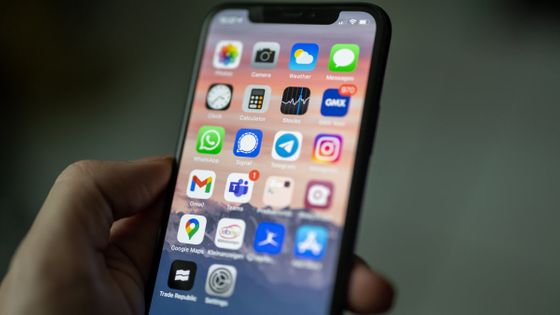 Apple is trying to limit tracking by advertising companies to protect user privacy, but advertising companies are trying to counter Apple's actions with commercials and lobbying. In France, a lobby group has filed a complaint with the authorities, and the French
Personal Information Regulatory Authority (CNIL),
which received the complaint, raised suspicions that ``Apple's own advertising practices may be problematic.'' was reported.
French data protection watchdog casts doubt on Apple's privacy compliance – POLITICO
https://www.politico.eu/article/apple-france-french-data-protection-privacy-compliance-watchdog-cnil-doubt/
Advertising companies track user behavior and interests to display
targeted advertisements
optimized for individual consumers, but Apple believes that tracking users for advertising violates privacy. I am concerned. Therefore, Apple plans to change the specifications of the advertising identifier /
IDFA
used on the iPhone to limit user tracking by advertising companies, and to make it impossible to use IDFA without user permission.
Apple tests pop-up display for restricting ad tracking in beta version of iOS 14.4 - GIGAZINE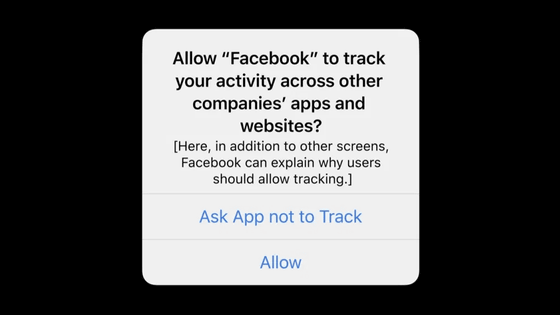 Advertising companies such as Facebook have strongly opposed this, saying, ``Personalized advertising is important for small and medium-sized enterprises that cannot afford advertising, and Apple's changes to ad tracking specifications will have a devastating effect on small businesses. I will give you,' and
appeal in newspaper advertisements
, and
create commercials
that oppose privacy protection measures.
And in France, advertising-related lobby groups are restricting the IDFA, arguing that Apple's privacy rules represent an unfair deal for app developers and that Apple is abusing its dominant position. I have filed a petition with
the Competition Commission
to suspend the implementation of the feature. 'Apple's privacy protection measures are part of Apple's long-term strategy to protect users and do not abuse its dominant position,' the Competition Commission said in a joint investigation with the CNIL about the allegations. and refused the request to stop the feature introduction.
French authorities refuse `` measures to suspend Apple's privacy protection function ''-GIGAZINE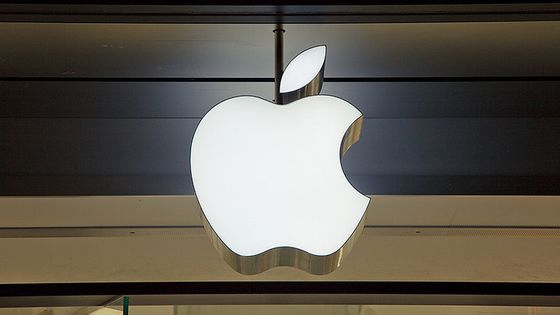 In addition to this, the French Competition Commission has also received allegations that ``Apple is giving preferential treatment to its own advertising network while restricting other companies' advertising networks.''
``Apple gives preferential treatment to its own ads while restricting other companies' ads,'' lobby groups complain to regulators-GIGAZINE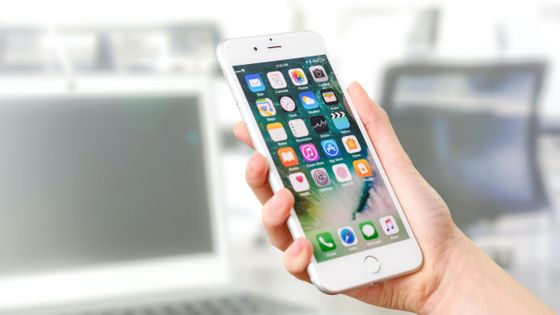 Lobby group France Digitale pointed out that ads displayed by Apple's ad network for the App Store and Apple News are particularly problematic in complaints submitted to regulators. Although these ads are first-party and do not violate measures to restrict the IDFA used by third-party ad networks, France Digitale said, ``Apple is a 'partner' and who is a 'third party.' We have the right to choose in whatever way we choose.' He also complains that Apple's advertising function is enabled by default on the iPhone, and that it is not well known to users.
Apple countered this allegation, saying, 'The allegations in the allegation are clearly false.' Ads distributed by Apple are optimized by grouping users based on characteristics such as downloaded apps, age, country or city of residence, gender, etc., and do not identify individual users. bottom.
However, according to an internal CNIL document obtained by political media Politico, ``Apple's targeted advertising is enabled by default on the iPhone, and there is a problem with not obtaining user consent in advance.'' It was said that it was done. It seems that the content of the document was cautious because the CNIL is not in a position to investigate the situation but to provide information to the Competition Commission, but this document may affect the decision of the Competition Commission. says Politico.
An Apple spokesperson told Politico, 'Privacy is built into the ads sold on our platform. Users can opt out of using Apple's limited company data for personalized ads. By doing so, we impose high standards of privacy on ourselves."