Will EU regulators decide what to do with Apple's alleged antitrust violations?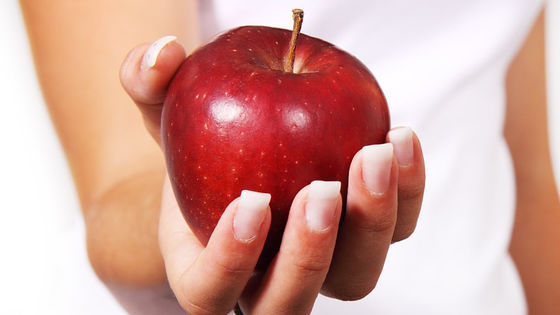 It turns out that EU regulators are expected to notify Apple of the final disposition in the summer of 2021 after
Spotify has accused Apple of violating antitrust laws.
Apart from this case, it is also reported that British authorities have begun investigating competition law violations by Apple.
EXCLUSIVE-EU antitrust regulators ready Apple charges on Spotify complaints --sources | Reuters
https://www.reuters.com/article/eu-apple-antitrust-idUSL5N2L264X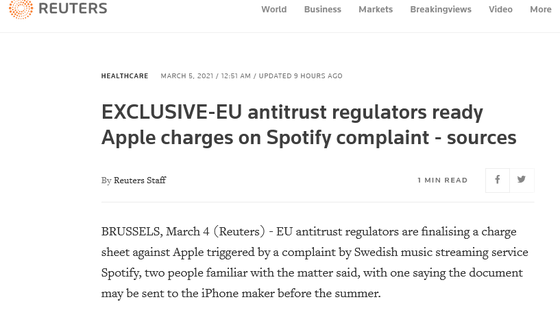 EU antitrust regulators finalizing charges against Apple following Spotify complaints --9to5Mac

https://9to5mac.com/2021/03/04/apple-spotify-antitrust-concerns-eu/
In March 2019, music distribution service Spotify filed a lawsuit against EU antitrust regulators, saying that 'Apple is unfairly restricting competitors on the App Store.'
Spotify litigates Apple for antitrust violations, Apple strongly criticizes Spotify as destroying the music industry-GIGAZINE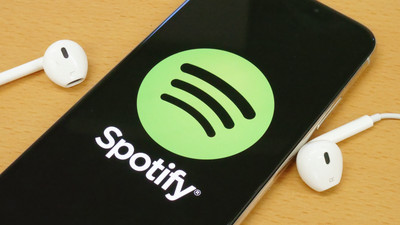 Reuters reported that the regulators have decided on Apple's charges and are expected to notify them by the summer of 2021, according to information from two people in the know.

Apple
recorded record high sales in the first quarter
of 2021, but its business model is likely to face a difficult steering.
The British authorities have also revealed that they have begun investigating Apple's violation of the 1998 Competition Law. The main focus is likely to be on in-app purchases that pay in the App Store, but other issues may be investigated as well.
CMA investigates Apple over suspected anti-competitive behavior --GOV.UK
https://www.gov.uk/government/news/cma-investigates-apple-over-suspected-anti-competitive-behaviour
Apple (AAPL) Share Price and News: UK Starts Antitrust Probe of App Store --Bloomberg
https://www.bloomberg.com/news/articles/2021-03-04/apple-faces-uk-antitrust-investigation-into-app-store
For one in-app purchase, a bill has passed the House of Representatives in Arizona, USA, which prohibits compulsion and says, 'You can use other means than in-store payments.' Passing through the House of Representatives.
The Arizona House of Representatives passed a bill stating that 'app makers may use payment methods other than in-store payments' --GIGAZINE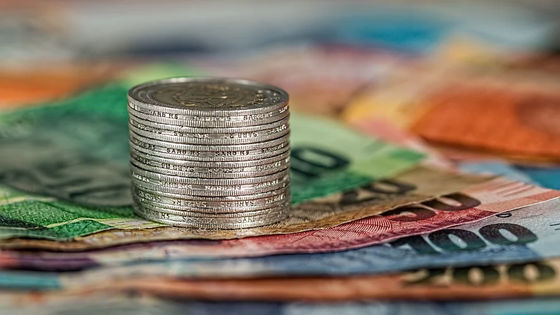 in Note, Posted by logc_nt