Robinhood faces more than 30 proceedings in GameStop stock freeze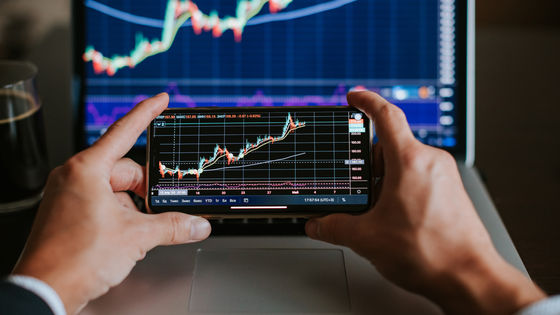 Robinhood
, a stock-trading app, has reportedly filed at least 30 proceedings for restricting stock trading on
GameStop,
whose stock price has skyrocketed. In addition, Democratic Senator
Elizabeth Warren
issued an open letter requesting Robinhood to explain trade restrictions.
Robinhood Now Faces Over 30 Class-Action Lawsuits for Blocking Stock Buys | PCMag
https://www.pcmag.com/news/robinhood-now-faces-over-30-class-action-lawsuits-for-blocking-stock-buys
Elizabeth Warren asks Robinhood to explain GameStop trade restrictions
https://www.cnbc.com/2021/02/02/elizabeth-warren-asks-robinhood-to-explain-gamestop-trade-restrictions.html
GameStop, an American video game sales chain, was expected to experience a slump in stock prices due to poor performance, but the stock price is historic when users of the online bulletin board Reddit called for stock purchase in late January 2021. Record a surge. The stock market was temporarily hit by a turmoil, with hedge funds short-selling in anticipation of a fall in GameStop's stock price
losing more than half of their assets
.
Reddit people shoot short-selling hedge fund, stock price of the world's largest game retail chain triples in 5 days-GIGAZINE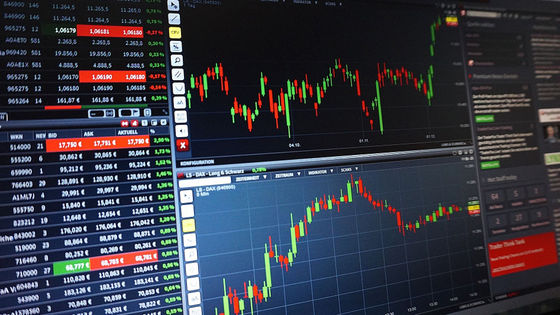 Robinhood, a stock trading app, has temporarily
restricted
trading of some stocks, including GameStop, due to a flood of buy orders and the inability to respond. Robinhood explained to users who were repulsed that GameStop shares could not be purchased, '
I did not want to prevent the purchase of shares due to lack of funds
'
, but it was out of control
and went to the Google Play store. There are also a lot of reviews posted that criticize Robinhood.
Due to the GameStop turmoil, the number of DLs of the stock trading application 'Robinhood' will increase dramatically, but a large amount of 1-star rating will be dropped --GIGAZINE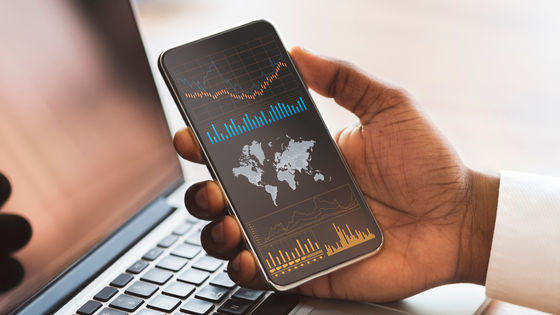 The anger of individual investors who failed to buy GameStop shares, whose stock price soared, did not subside, and some Robinhood users filed a lawsuit. PC Magazine, which deals with PC-related news, said on February 2, 2021, 'Furious Internet users filed more than 30 class actions against Robinhood for restricting stock purchases in the app. I have raised it. ' As of February 2, there were 34 proceedings against Robinhood, reportedly.
Robinhood was first sued by Brendon Nelson, who lives in Massachusetts. In a
(PDF file) complaint
filed in the New York Supreme Court, Nelson neglected Robinhood to 'make every effort to fulfill a customer's order for high-demand stocks completely and quickly.' Claimed
damages against
Robinhood.
Others believe that Robinhood restricted the trading of GameStop shares in favor of hedge funds. In a
complaint
filed in the Orlando District District Court for Florida, plaintiffs said, 'It was exactly what short sellers wanted
to allow
Robinhood to buy and
sell
shares such as GameStop. If you can't buy it, the stock won't rise, so the hedge fund that was trying to make money from the fall in GameStop shares wouldn't have to spread the loss. '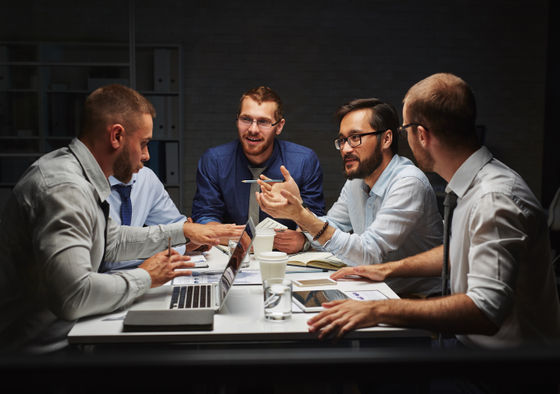 Protests against Robinhood have evolved into a situation where politicians emerge. Congressman Maxine Waters, chairman of Congress's Financial Services Commission, announced that a hearing will be held online on February 18 on the subject of significant fluctuations in stock prices, including GameStop shares. According to Politico, a political news media, Robinhood CEO Vladimir Tenev will be attending the hearing.

In addition, Senator Elizabeth Warren issued an open letter to CEO Tenev on February 2, in which 'Robinhood treats investors honestly and fairly, under transparent and consistent rules. Responsible for gaining access to the stock market at. Asks if Robinhood has consulted with hedge fund operator Citadel and its affiliates before Robinhood decides to impose restrictions on stock trading such as GameStop. He suggested that Robinhood had a rigging with the head fund.

In addition, the closing price of GameStop on February 2 was 90 dollars (about 9444 yen), which is 60% lower than the previous day, which is a significant drop from the record high of 347.51 dollars (about 36,471 yen) on January 27. did.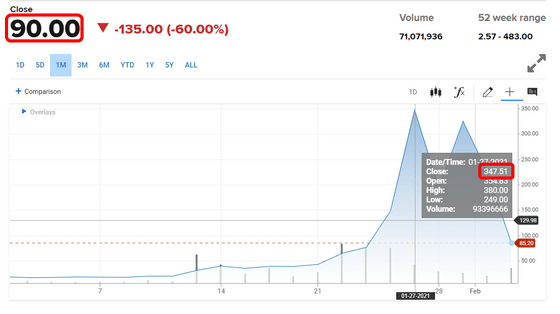 by CNBC