Due to the GameStop turmoil, the number of DLs of the stock trading application 'Robinhood' will increase dramatically, but a large amount of 1-star rating will be dropped.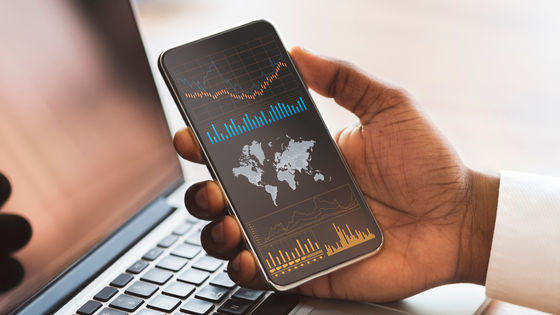 Robinhood,
a stock-trading app popular among retail investors, has received a lot of attention, for better or for worse, in a series of turmoil that began with the stock price surge of video game retail chain
GameStop
. Robinhood reports that while it enjoys the benefits of a surge in app downloads and raising large sums of money from prospective investors, it also faces the disadvantage of being flooded with low-rated reviews. Has been done.
Robinhood Raises $ 3.4 Billion to Fuel Record Customer Growth — Under the Hood
https://blog.robinhood.com/news/2021/2/1/robinhood-raises-34-billion-to-fuel-record-customer-growth
Robinhood appears to be benefiting from the trading controversy, seeing record app downloads
https://www.cnbc.com/2021/02/01/robinhood-appears-to-be-benefitting-from-the-trading-controversy-seeing-record-app-downloads.html
Robinhood plummets back down to a one-star rating on Google Play --The Verge
https://www.theverge.com/2021/2/1/22261178/robinhood-google-play-store-app-rating-one-star-reviews-stocks-gamestop-reddit
GameStop, a major video game retail chain, has a large stock market temporarily due to a surge in stock prices due to users of the online bulletin board
Reddit
calling for stock purchases in late January 2021 and multiple securities companies setting trading restrictions. I was confused.
Reddit people shoot short-selling hedge fund, stock price of the world's largest game retail chain triples in 5 days-GIGAZINE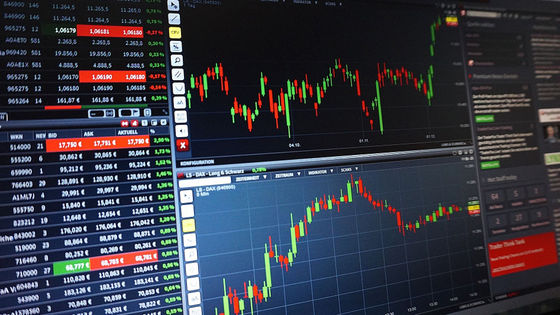 Robinhood, a stock trading app, has received a lot of attention in the series of turmoil. Robinhood decided to limit the trading of stocks on January 28, as so many orders flooded Robinhood. However, in response to the backlash and criticism from many users and politicians, the next day, some restrictions were lifted and a statement was issued explaining that 'I did not want to prevent the stock from being bought'. I did.
GameStop Stock Trading Restrictions Robinhood, a stock trading app, explains, 'I didn't want to prevent you from buying stock.' --GIGAZINE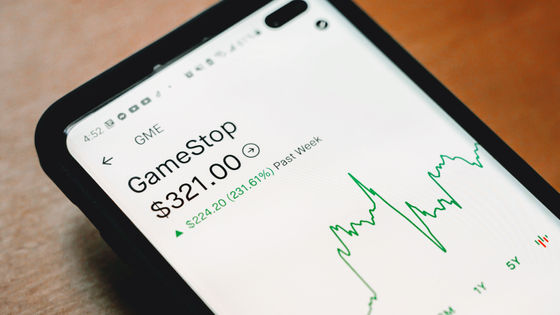 'Robinhood is benefiting from the stock trading controversy, with record app downloads,' the US news broadcaster CNBC reported on February 1, 2021. Robinhood's app was reportedly downloaded 600,000 times in total on January 29th alone, significantly increasing Robinhood's record of 140,000 downloads per day. It exceeds.
The following is a graph that summarizes the changes in the number of downloads of major financial transaction apps by month. Robinhood has been downloaded total of 300 million times in January, this is the encryption asset trading application dealing with, such as Bitcoin
Coinbase
130 million times and of, is one of the rivals of stock trading app
Webull
much higher than 80 million times of It was a pace.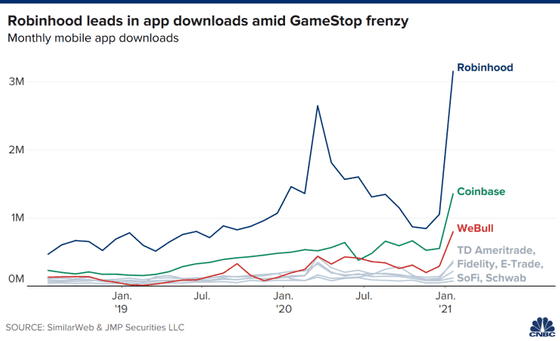 Devin Ryan, an analyst at JMP Securities, an American investment firm, said of Robinhood's growth in downloads: 'Robinhood has acquired a tremendous number of new accounts, making it one of the most difficult days since its launch. We have also achieved record growth. '

Robinhood is attracting attention not only from individual investors who buy and sell stocks on the app, but also from large investors who fund businesses. Robinhood updated its official blog on February 1st, announcing that it has raised $ 2.4 billion in additional funding from existing shareholders. Robinhood was in the midst of the turmoil that began in late January, as the company raised $ 1 billion from shareholders on January 29 to solve the cash shortage associated with the surge in transaction volume. We have succeeded in raising a total of 3.4 billion dollars (about 356.5 billion yen).

'Robinhood has served many users who feel left out of the US financial system, and will continue to be unprecedented,' said Mickey Marca of Ribbit Capital , the investment firm that led the additional investment in Robinhood. We are confident that we will grow stronger in response to demand. '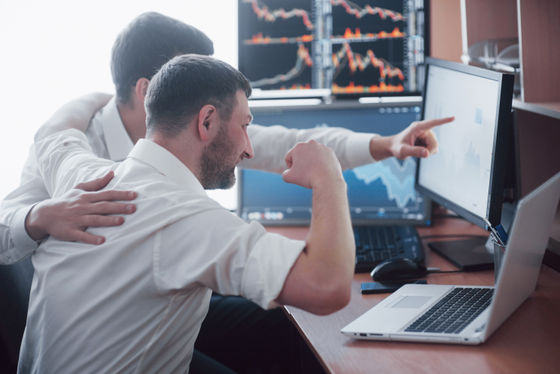 On the other hand, some are looking at Robinhood's growth chillingly. The Verge, an IT news site, reported on February 1 that the Robinhood page of the Google Play store was flooded with negative reviews. According to The Verge, Robinhood has received a lot of backlash from users on January 28th when it announced restrictions on trading for some stocks such as GameStop, which are experiencing a surge in trading, and the Google Play store has a star 1 on the same day alone. It is said that 275,000 reviews were posted. As a result, Robinhood's app rating has also dropped to '1'.

Following a surge in negative reviews, Google deleted about 180,000 reviews, which temporarily restored Robinhood's rating to '4.' Regarding deleting reviews, Google explains, 'Posting reviews that are explicitly intended to manipulate the rating of the app is prohibited as a policy violation.'

Due to the effect of Google's deletion of reviews, Robinhood's rating temporarily recovered to 4 stars, but negative reviews are occurring one after another, partly because Robinhood continues to limit the holding limit of GameStop shares to 20 shares. , At the time of writing the article, it has decreased to '1.1' again.

Robinhood --Investment & Trading, Commission-free --Google Play App
https://play.google.com/store/apps/details?id=com.robinhood.android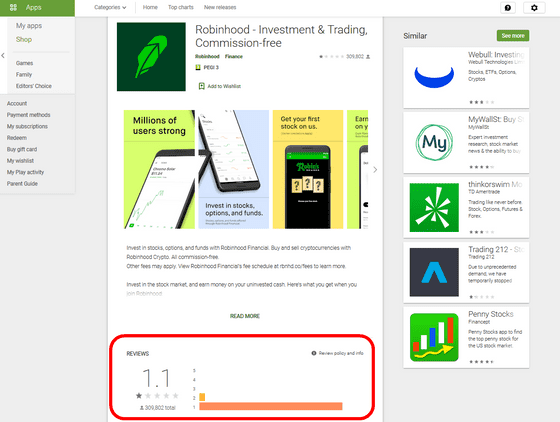 According to CNBC, the surge in GameStop's stock price caused the hedge fund Melvin Capital, which had been short-selling in anticipation of a slump in stock prices, to lose 53% of its assets in January 2021 alone. In the turmoil of the stock market, US Senator Elizabeth Warren told CNBC, 'We need police officers to build a healthy stock market.'