Pointed out that drone delivery services will change 'house design'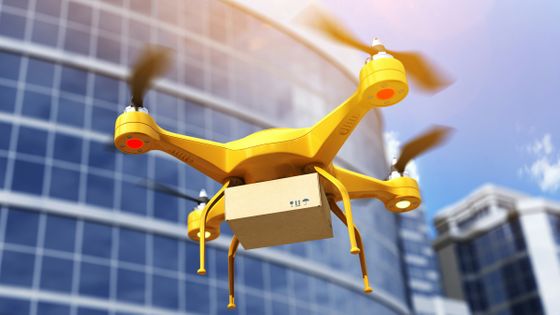 In recent years, drone-based delivery services have been attracting attention, and test operations have been conducted in some areas, and
commercial services have
already
started in some
areas. The Wall Street Journal pointed out that the changes that accompany the commercialization of such drone delivery services may extend to 'housing design.'
Drones Are Poised to Reshape Home Design --WSJ
https://www.wsj.com/articles/drones-are-poised-to-reshape-home-design-11607194801
In the United States, in October 2019, Google's parent company
Alphabet
's ``
Wing
''
started trial operation
of a
home delivery service
by drone in Virginia, and in August 2020, Amazon's drone delivery service ``
Amazon Prime Air
'' Drone delivery services are steadily being developed, including approval from the
Federal Aviation Administration (FAA) in the
United States.
FAA approves 'Prime Air', a drone delivery service that Amazon delivers packages 'from the sky' and 'within 30 minutes' --GIGAZINE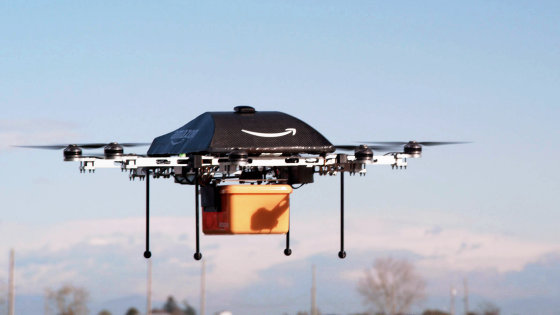 On the other hand, The Wall Street Journal points out that 'there is no comfortable approach for customers to receive deliveries at home.' Drones still have no choice but to place deliveries in the backyards of houses and private roads, and security problems for deliveries and customers are emerging.
Valqari
, a Chicago-based tech startup,
develops
drone delivery boxes for a wide range of cargo delivered by drones, from retailer packaging to restaurant food. Valqari's delivery box has a top surface that functions as a drone landing pad, and the landed drone is carried to the inside so that luggage can be stored safely.


Valqari's founder, Ryan Walsh, envisioned not only parcel boxes to be placed in the garden, but also small boxes that can be attached to the windows of a house and large boxes that can centrally store deliveries from multiple households. It is said that there is. Walsh believes that parcel boxes for drone delivery will become very common in the future.

As Walsh points out, future architects may install delivery boxes for drones on the windowsills and rooftops in consideration of the development of drone delivery services. Wal-Mart, a major retailer, has applied for a patent for 'a system in which drones shoot deliveries into holes and carry them to the luggage compartment in the building on a conveyor belt' as an option when drone delivery services become commonplace. That is.

As an example of how new technology has changed the structure of homes, there are plans to incorporate a skyport that allows vertical take-off and landing aircraft (VTOL aircraft) to take off and land in luxury homes built in South Florida. Homes with skyports are said to be bought by people who expect future price increases, but real estate company Dan Kodsi said delivery drones could be put to practical use before VTOL aircraft. ..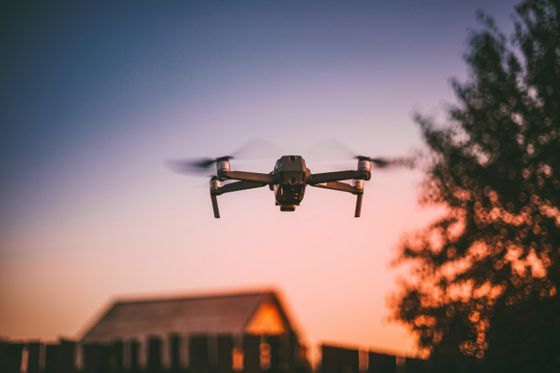 Proponents of drone delivery services claim that the adoption of drones requires fewer people to deliver than traditional car deliveries, reducing road congestion and greenhouse gas emissions. On the other hand, it is also necessary to establish a mechanism to prevent drones from colliding with each other and solve logistics problems such as drone deployment and charging.

In addition, in order for ordinary users to accept drone delivery services, it is necessary to guarantee that their daily lives will not be threatened by drones and that privacy issues will not occur. In the trial operation of the delivery drone that Wing once conducted in Australia, there were complaints such as 'the drone is noisy', so Wing seems to have developed a quieter propeller in response to this problem.

Mario Schaarschmidt, a researcher in corporate logistics, know-how and innovation management at the University of Koblenz and Landau in Germany, points out that security is a major concern for users. A study investigating whether users accept drone delivery services (PDF file) found that users were concerned about the security of their personal lives in addition to financial risks such as lost luggage. Schaarschmidt said future homes will need to support security-friendly drone delivery services.