Amazon's 'drone delivery' project faces challenges such as delays and crashes, and a large number of employees leave their jobs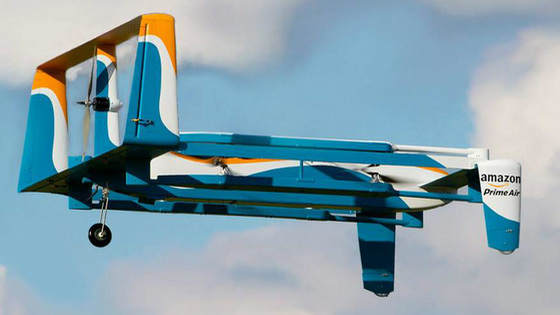 In 2013, Amazon, a major e-commerce company
, announced 'Amazon Prime Air',
a service in which unmanned aerial vehicles (drones) deliver products within 30 minutes of ordering, and Jeff Bezos, who was the CEO at that time, will provide the service in about 5 years. Said to start. However, nine years after that, Amazon's drone delivery service was not deployed even at the time of writing the article, and it still faces problems such as drone accidents and safety, Bloomberg of overseas media reports.
Amazon Drone Crashes, Delays Put Bezos's Delivery Dream At Risk --Bloomberg
https://www.bloomberg.com/news/features/2022-04-10/amazon-drone-crashes-delays-put-bezos-s-delivery-dream-at-risk
Bloomberg still deploys drone delivery services, despite Amazon spending more than $ 2 billion over the 10 years since 2013 and forming teams of more than 1000 people around the world. Pointed out that it was a 'far road'. Bloomberg said it investigated the challenges facing Amazon's drone delivery project based on internal documents, government reports, and interviews with 13 active and former employees.
In 2013, Amazon appointed Gur Kimchi, a software engineer for aviation enthusiasts, as Vice President of 'Amazon Prime Air.' Kimchi decided to develop a new drone from scratch instead of based on another company's drone in the prototype design, so it was quite difficult to develop a delivery drone. This policy was aimed at controlling the final design of the delivery drone, but it seems that it was quite difficult to do the work of winding the copper wire around the magnet of the electric motor by ourselves, Bloomberg interviewed. Active and former employees point out that this decision delayed development.
The delivery drone that Amazon wanted was a maneuver that could fly long distances, avoid obstacles such as trees and power lines, and hover in the air even in bad weather. The development team has considered more than 20 concepts and will eventually have a drone with a total weight of 85 pounds (about 38 kg) that can carry 5 pounds (about 2.2 kg) of luggage that accounts for about 85% of the luggage handled by Amazon. I decided to develop it. Kimchi took the safety of the drone seriously, gave him plenty of time to fix the flaws, and was free to share information. 'The Prime Air group had a fairly strong culture of safety,' said one former employee, recalling Kimchi and his colleagues did not seek speed at the expense of safety.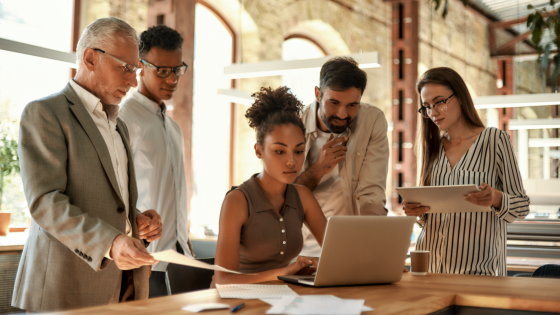 However, due to the importance of safety and the difficulty of development, Amazon Prime Air has fallen far behind schedule. In 2019, Jeff Wilke, who headed Amazon's consumer division, demonstrated the drone at the 2019 technical conference and said he wanted to start the drone delivery service by the end of the year, this at a meeting with the drone development team. Despite the shared goals, employees knew the schedule was unrealistic. In the end, although we were able to show off the drone at the 2019 technical conference, the drone delivery service that Wilke said would start 'a few months later' wasn't rolled out.

And in 2020, the drone program became part of the Amazon operations team, and Kimchi left Amazon in late 2020. A former employee said of Kimchi, 'He made an over-promise and couldn't achieve it.' 'That said, if Kimchi wasn't very positive or ambitious about the timeline. Then I don't know if Prime Air existed. '

Kimchi's successor was David Carbon, who was in charge of the South Carolina plant in Boeing. It was
reported
that the factory where Mr. Carbon was in charge of manufacturing the
Boeing 787
tends to emphasize productivity over safety, but when Mr. Carbon arrived, the interim manager of the drone program said, 'The news agency. Don't believe what you say. '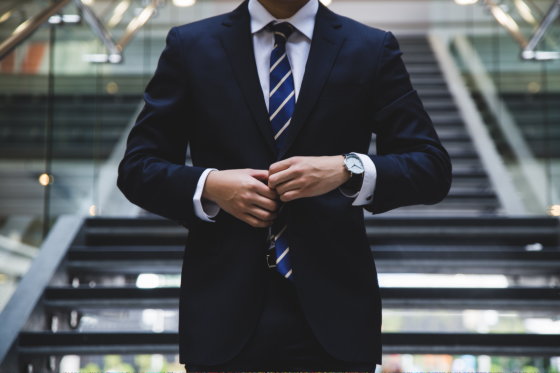 Mr. Carbon's many years of industry experience has certainly helped advance drone development, but in the process it is said that safety has become neglected. In 2021, when Amazon's team made a test flight of a drone at a test airfield in
Central Valley
, California, some members pointed out that 'there is a tractor driven by a farmer in the path'. He was worried that it might violate the
Federal Aviation Administration (FAA)
rules. However, the team leader said that he conducted the test, saying that 'it is safe unless the drone is directly above the farmhouse.' In response, Amazon spokeswoman Av Zammit said, 'We always clear the test area before each test flight. In this case, the farmer's after we launch the drone. As the vehicle entered the field, the crew landed the drone safely and quickly. '
David Johnson, a year-long flight assistant on Amazon's drone team, also said that Amazon tested even when the full members of the drone team weren't available, so sometimes one person had to play multiple roles. Pointed out that it was not. 'Amazon makes people do more than one thing in a very short time frame, and they try to increase that number, so people cut corners,' said Johnson. 'Amazon pays attention to conducting flights. I didn't want to slow down. ' Two other ex-employees agree with Johnson's testimony, but Zammit denies that Johnson's claim is false, saying 'crews are assigned to only one role per flight.' Did.
In addition, it has been pointed out that although information was freely shared at the time of Kimchi, the exchange of information became restricted after becoming Carbon. Carbon said that the drone's accident footage is only available to some employees for fear of being leaked to the media, and one employee points out that safety concerns are hidden. Be careful about your choice. ' A former employee said, 'The ones who are most concerned about safety are those who are flying in dangerous situations, and the ones who are least concerned about safety are those who are sitting behind a desk somewhere.' It states.
After all, it is reported that drone accidents occurred frequently even though the planned '2500 test flights' in 2021 could not be achieved. In May 2021, the drone's propeller came off and crashed head-on, and in June, even if the motor broke down, the safety device did not work and it fell vertically for about 160 feet (about 49 m). It is also known that a forest fire that burned 25 acres (about 100,000 square meters) occurred. Antoine Deux, a senior engineer in the drone program until 2018, pointed out that Amazon's drones are designed to be quite heavy for carrying luggage, creating a vicious cycle that also increases the weight of the battery.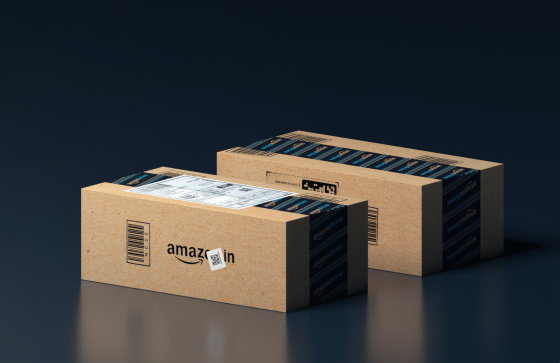 When the number of drone accidents increased sharply, the morale of the team declined, and in 2021, more than 200 people were forced to leave their jobs or be forced to retire. Former drone project manager Cheddi Skeete, who was dismissed in March 2022, said he was dismissed after submitting an internal ethics report that raised safety concerns about the drone project. 'In order for Amazon to take safety issues seriously, someone would have to die or be injured,' Skeete said.