It turns out that nearly 90% of Windows 10 users continue to use old builds without updating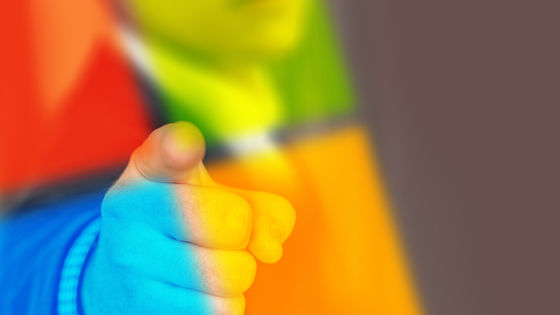 According to statcounter, a web traffic analytics company, Windows 10 had a 77.74% market share
as
of
July 2020
. Also,
73.05% of
Windows users are using Windows 10. However, Ad Store, a promotion company for Windows store apps, announced the percentage of builds that Windows 10 users are using, and those who have the latest
Windows 10 May 2020 Update
(version 2004) at the time of writing the article It turned out that there was only about 10% of the whole.
AdDuplex Report for July 2020
https://reports.adduplex.com/#/r/2020-07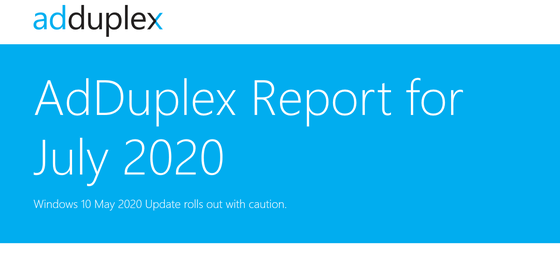 The AdDuplex survey is based on data collected from 5000 Windows Store apps that use the company's SDK and covers approximately 134,000 Windows 10 PCs. According to the data, according to the survey, the usage rate of Windows 10 May 2020 Update released in May 2020 was 11.6%. In other words, nearly 90% of people who are using Windows 10 have not updated to the latest build.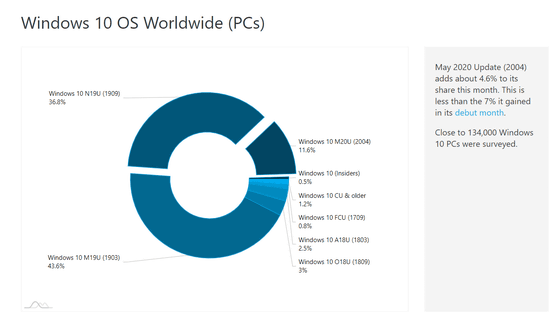 The most common was
Windows 10 May 2019 Update
(version 1903) officially released in late
May 2019,
with a usage rate of 43.6%. Next was the
Windows 10 November 2019 Update
(version 1909) released in mid-
November 2019
, with 36.8% utilization.
And the graph visualizing the usage rate of each build from the official release of Windows 10 to July 2020 is below. The vertical axis is the usage rate and the horizontal axis is time. Although relatively early builds will spread immediately after release, the spread speed has dropped sharply since
Windows 10 October 2018 Update
(fourth line from the right) released in early
October 2018
.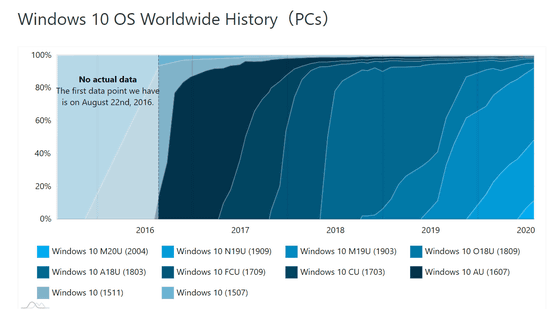 The Windows 10 October 2018 Update was temporarily suspended due to the problem that the user data in the document folder was erased arbitrarily. A fix was delivered a week after the initial release, but once again the issue of data loss emerged and was heavily criticized by users. This may have created a tendency for Windows 10 users to refrain from updating.

'Windows 10 October 2018 Update' will be discontinued due to a serious problem that user data is erased arbitrarily-GIGAZINE