Apple Watch saves users from life threats in many ways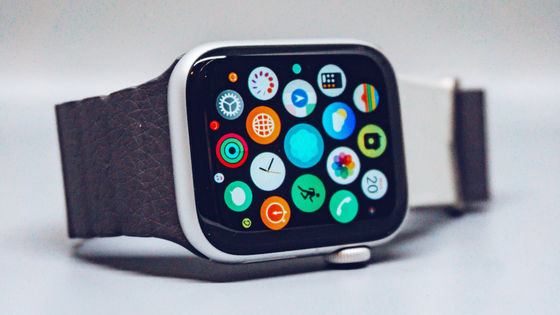 It has been revealed that Apple Watch has saved many users from the danger of life since its appearance, and it
can detect abnormal heart rate
and contribute
to
the early detection of a grandfather with facial blood loss
. Various activities have been reported. Several cases of lifesaving by such Apple Watch have been taken up in the media.
My Apple Watch saved my life: 5 people share their stories-CNET
https://www.cnet.com/news/my-apple-watch-saved-my-life-people-share-stories-fall-detection-heart-rate-notifications/
Apple Watch continues to help save lives in a variety of ways | Appleinsider
https://appleinsider.com/articles/20/07/26/apple-watch-continues-to-help-save-lives-in-a-variety-of-ways
Heather Henderson, who lives in Pomona, Kansas, seems to have received a notification in 2019 from the high heart rate notification system of Apple Watch that the heart rate is over 120
bpm
. It seems that there were no particular symptoms, but it seems that notification that high heart rate was detected continued throughout the night, and initially Henderson said, ``Because I could not feel the abnormality of the heartbeat, Apple Watch is not correct. I was wondering.'
The day after the notification, Henderson went to the emergency room just in case
,
and he was diagnosed with
hyperthyroidism
. "It wasn't until I heard the doctors mention the intensive care unit that I realized how serious the symptoms were," said Henderson.
Mr. Henderson said, ``I am not a person who regularly checks my heart rate, so I am confident that I could not detect an abnormal heart rate without Apple Watch,'' he insists on the importance of Apple Watch. I will.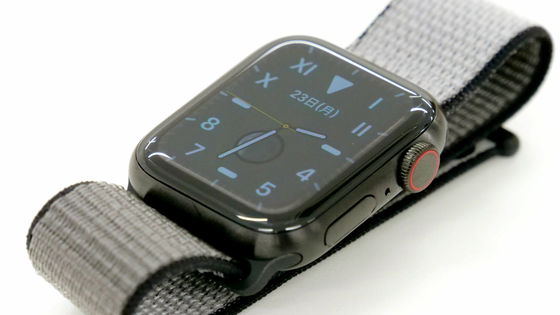 Jason Sosie, who lives in Orlando, Florida, said in September 2019 that he was warned by the Apple Watch that he might have a heart problem. This is a notification that Socier received a few weeks after he got sick. About that case, Mr. Socie said, 'I heard a sound that I had never heard before wearing the Apple Watch. When I looked at the screen, I was notified that there was a possibility of
atrial fibrillation
. '.
The next morning, Sociée went to work, but a colleague pointed out that she looked pale, and finally went to the emergency room. According to Sosie, 'I immediately arrived at the hospital, and the medical team immediately understood my situation and told me that I was approaching cardiac arrest.' You can see that it has become a form of running to the hospital.
Socié describes the Apple Watch as '
akin to a blanket
for
peace of
mind,' and says, 'For me, I will continue to use it for the rest of my life. Wearing the Apple Watch and observing your heart rate Is a good thing.'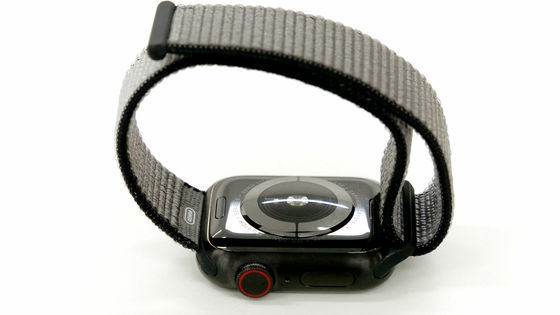 George Cometani, who lives in Brooklyn, New York, started to feel discomfort in his knees when he was 30 years old. At that time, Kometiani weighed nearly 300 pounds (about 136 kg), so he decided to start something for health.

Although he succeeded in losing 30 pounds (about 14 kg) by changing his diet with the advice of his doctor, he seems to have lost muscle mass. So Cometani bought an Apple Watch. Measure your daily activity and start exercising to reach your daily move goals with the Activity app.

Kometiani said, 'Apple Watch really helped me understand how much I need to exercise in a day.' It really helps.' In addition, Mr. Cometani succeeded in reducing the weight of 100 pounds (about 45 kg) in one year after purchasing the Apple Watch, and it seems that he was released from the troubles of snoring, joint pain, low back pain, headache, etc.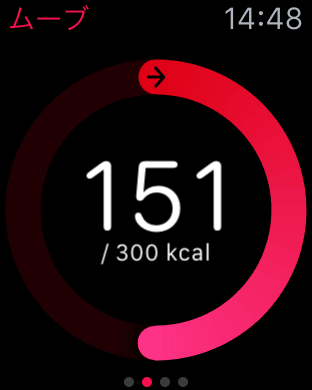 Casey Anderson suffered a rear-end collision in late 2017. At that time, I hit my face strongly on the handle and headrest, and I was blind for a while. In a state where he could not see the accident, Anderson remembered that he was wearing an Apple Watch, and by using Siri to call the emergency phone number, he was rescued safely by the emergency personnel is.

In addition, the case where the fall detection function of Apple Watch succeeded in early detection of Toralv Østvang who was faint and bloody from the face is also introduced.

Apple Watch saves lives again, fall detection function faints and contributes to early detection of grandfather with bloody face-GIGAZINE