Apple Watch's ECG function saves lives again, saves British users' lives in one week from release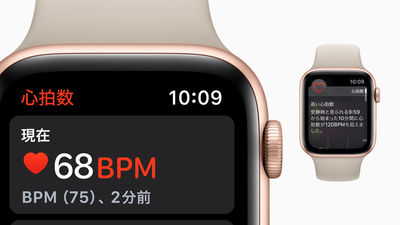 Apple Watch has saved many lives so far, but more lives are saved by the 'electrocardiogram (ECG)' function that was to be installed from Apple Watch Series 4 . A 30-year-old man from the United Kingdom also reported saving lives with the Apple Watch Series 4 ECG feature on Reddit, an overseas bulletin board.

My Apple Watch saved my life.: Apple
https://www.reddit.com/r/apple/comments/c54poo/my_apple_watch_saved_my_life/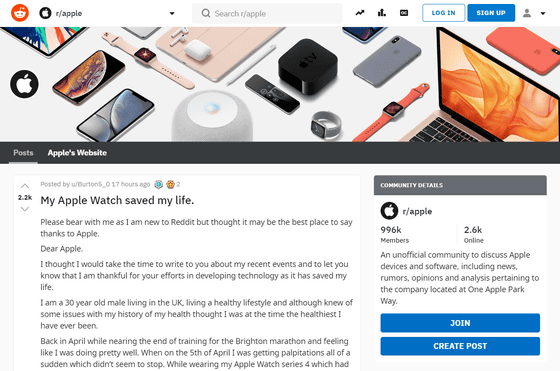 Phil Harrison, who lives in the United Kingdom, writes his experience on Reddit to convey to Apple, the developer, the gratitude for having saved his life on Apple Watch. Mr. Hutchison used to have a healthy daily life, but he has had some health problems in the past. However, in recent years, he has spent no problems, so he thought that he thought he was 'the healthiest condition ever.'

In April 2019, Mr. Harrison was training to participate in the marathon. It seems that they have been training without any problems until then, but they felt a sudden fall on April 5 and it has not stopped for a while. At that time, Apple Watch Series 4 was rolled up on the arm just a week ago and the ECG function was released to the UK, and it was indicated that ' atrial fibrillation ' was displayed on the screen. about.

Like Harrison, Apple Watch's ECG feature has detected multiple users with atrial fibrillation.

The case where the life saving is saved immediately with the ECG function of Apple Watch just released is reported-GIGAZINE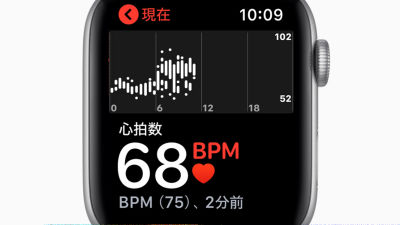 Once again, the Apple Watch has a case to save lives, and an ECG app has been released in Europe in just a week-GIGAZINE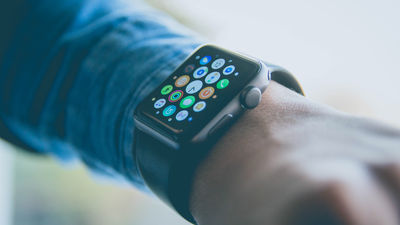 The Apple Watch Series 4 checks the user's heart regularly throughout the day, and can display alerts when it detects a higher or lower heart rate. As a result, even if you are not aware of your symptoms, you can notify your users of heart problems. Thanks to this function, Mr. Harrison was aware that he might be suffering from atrial fibrillation and was able to go to the hospital's emergency care center.

After that, Mr. Harrison stopped participating in the marathon event which was approaching in 10 days, and has been subjected to a series of tests for two and a half months. He plans to open the heart and undergo valve repair on July 3, 2019. Mr. Harrison writes that 'I think I could not get a chance to go to the Aid Center without the Apple Watch Series 4', and I am grateful that my ECG function saved my life.

On Reddit's message board, 'A wearable device like Apple Watch definitely revolutionizes the medical treatment' and 'Available in the market for this kind of device, I think it's absolutely wonderful. There were even opinions such as price is a big barrier, could it be more familiar? Or even, 'it's a shame that only some countries have this feature enabled'.

In addition, the ECG function of Apple Watch has not been supported in Japan, and it is expected for future correspondence.