People who saves their lives with Apple Watch's heart rate detection function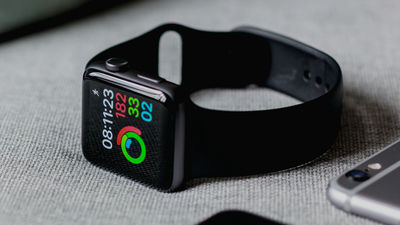 byAndres Urena

As an OS for Apple Watch released in September 2017 "watchOS 4"Has added a new heart rate detection function that can be used with Apple Watch Series 1 or later. This is to send a notice when the heart rate rapidly increases at restfunctionHowever, reports from England and India are reporting that this function was able to avoid life's crisis.

Apple Watch customers in England, India credit heart rate tracking as life-changing | 9to5Mac
https://9to5mac.com/2018/05/29/apple-watch-life-saving/

52-year-old Kevin Pearson living in Cocker Mouse in northern England, was quietly informed of the heart rate rise from Apple Watch while sitting and reading a book. Despite sitting and reading, Mr. Pearson was informed that his heart rate had risen to 161 bpm and initially thought that he was thinking "Apple Watch malfunction" at first.

Just to be sure, Mr. Pearson, who headed for the doctor, had a diagnosis,Atrial fibrillationIt seems that the doctor told me that the symptoms like that are occurring. After that, in order to investigate more accurate symptoms, blood tests and heart rate measurements using equipment different from Apple Watch were performed and it was confirmed that there was a sign of heart attack.

Pearson was able to find a sign of a heart attack as soon as possible thanks to Apple Watch.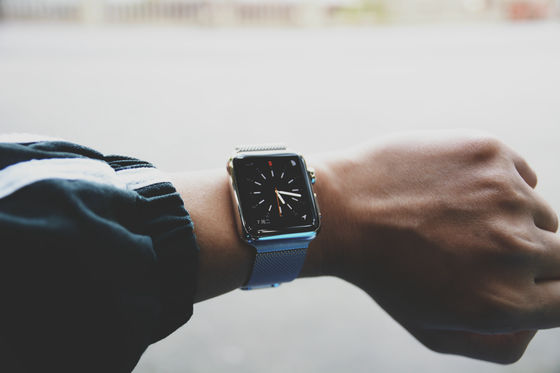 byOwen Spencer

Another case where Apple Watch saved his life is taking place in Pune, India. Lawyer Arati Joglekar is aware of stress from work and purchased Apple Watch to check his health condition in detail. Especially it seems that Apple Watch was used to measure momentum when sweating in the gym.

Jokekar's Apple Watch suddenly begins to vibrate with his wrist. Although it seems that Joglekar was ignoring at the beginning, he checked the notification because the wrist vibration was bothersome too much, it seems that it turned out that his heart rate rose abnormally. At the time when the notification came, Joglekar's heart rate was rising to 136 bpm, so Apple watch issued a warning that "Take a deep breath and ease the stress".

Joglekar fears health damage caused by stress, he said that he interrupted work and took a break. Joglekar says, "This notice makes me realize how much my health is affected by work stress."


byGabriel Matula

It is very important to know whether you are an arrhythmia or not because there is a risk of losing your life due to complications caused by rapid heart rate rise. There is a case that an 18-year-old woman saves his life with the function to detect the rapid increase of the heart rate carried in watchOS 4 so far.

Even then, a person who saves his life in Apple Watch appears, this time an 18-year-old woman detected a sharp rise in heart rate - GIGAZINE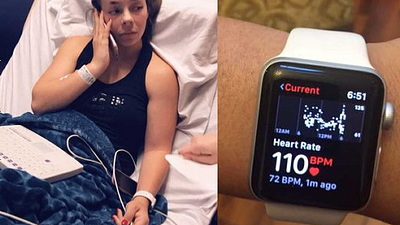 The function to detect the increase in heart rate is "to send a notification when the heart rate exceeds a certain value while the state regarded as rest is continued for 10 minutes". Supported on watchOS 4 or later, Apple Watch Series 1 and later terminals, that is, terminals other than the original Apple Watch are available.