Apple Watch again saves lives, the fall detection function loses its mind and contributes to the early detection of grandfather of face bloody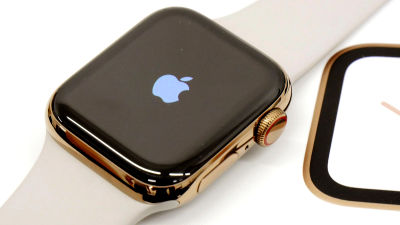 The Apple Watch Series 4 adopts a " fall detection function " that informs the emergency call service when necessary if the wearer falls down. A user who saved human life by this fall detection function appeared and became a hot topic.

Smartklokken reddet Toralv lørdag natt - NRK Norge - Oversikt over nyheter fra ulike deler av landet
https://www.nrk.no/norge/smartklokken-reddet-toralv-lordag-natt-1.14412266

Apple Watch fall detection credited with saving user in Norway after severe overnight fall - 9to 5Mac
https://9to5mac.com/2019/02/03/apple-watch-fall-detection-saves-life/

Apple Watch, released in 2015, has a function to measure the heart rate of the wearer. This heart rate measurement function has led to early detection of arrhythmia and so on, and many users have saved life's crisis. There are plural cases only in the case of GIGAZINE.

"Apple Watch" creates quietly saves the old man from the danger of life - GIGAZINE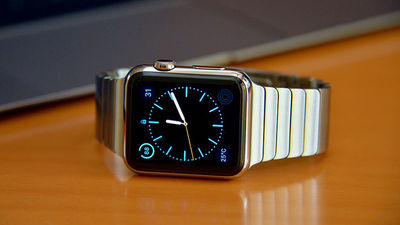 A man who was saved lives thanks to Apple Watch, and what is the real appeal of Apple Watch when I realized - GIGAZINE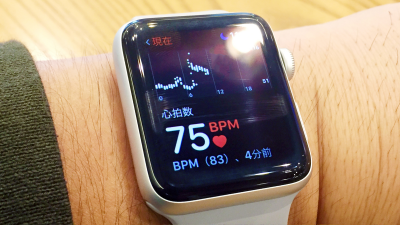 Even then, a person who saves his life on Apple Watch appears, this time an 18-year-old woman detects a sudden rise in heart rate - GIGAZINE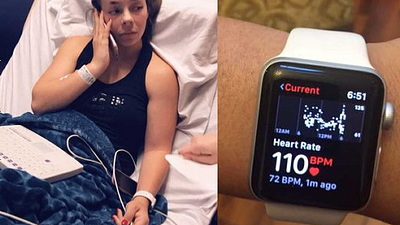 People who saves their lives with Apple Watch 's heart rate detection function one after another - GIGAZINE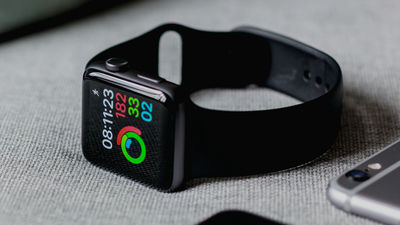 In addition, the case that life was saved by "ECG" function which can be used with Apple Watch Series 4 which appeared in September 2018 has already been reported.

An example of saving life by the electrocardiogram function of just released Apple Watch is reported - GIGAZINE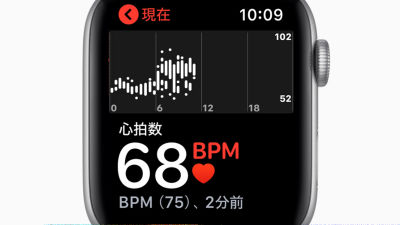 Meanwhile, a person who saved his life with Apple Watch's fall detection function has appeared, and the Norwegian Broadcasting Corporation (NRK) reports.

According to NRK report, Norwegian emergency authorities have found a 67-year-old Norwegian, Toralv Østvang, lying on the floor of his bathroom. Mr. Østvang fainted during the toilet and collapsed on the floor, and it seems that it was supposed to be bleeding by hitting a face against the floor at that time. When the emergency authorities rushed to the reception, Mr. Østvang fainted in the blood. When Ostvang fainted, it seems that the fall detection function of Apple Watch who was wearing an arm worked, and the report to the emergency authorities was done.

In the image below, Ostvang who caught up with the warning of Apple Watch saw him. I firmly wear an Apple Watch on the bed of a hospital.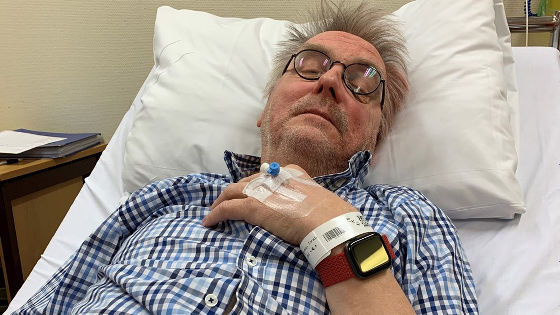 According to my daughter, Mr. Østvang seems to have broken three parts of his face, "It may have been worse even if (Apple Watch did not report) Every morning our family" I wonder if I was not wearing a smart watch? "My father did not bring a cell phone to the toilet at the time of falling, it is truly amazing that my father was immediately rescued from the report. This fall was really serious, probably Apple Watch saved my father's life. "

According to Østvang's daughter, "I never thought of having a warning system other than Apple Watch for my father."

The fall warning detection function of Apple Watch detects that the wearer has fallen down and checks whether the user is safe by hitting the wrist with a vibration or sounding a warning sound. At that time, a message is displayed on the screen, you can choose to contact the emergency call service, tap "close" in the upper left corner by pressing Digital Crown, or tap "okay" to close the notification is. Apple Watch automatically informs the emergency call service when the condition that one operation can not be confirmed continues.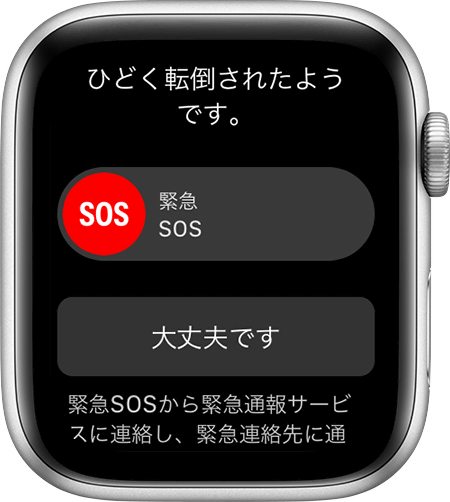 The fall detection function of Apple Watch is automatically enabled for users over 65 years old. To enable it manually, open the iPhone Watch application and enable fall detection function from "Emergency SOS (emergency SOS)" is OK.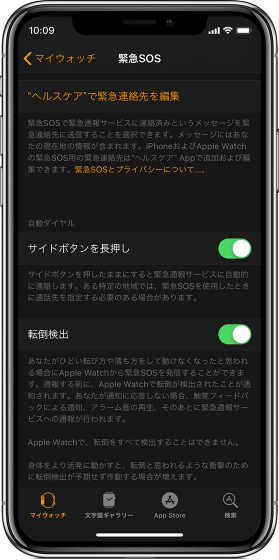 This is not the first time Apple Watch's fall detection function saved the user's crisis. In October 2018, when a Swedish Apple Watch user was hit by acute low back pain and crashed, I contact the emergency call service using a fall detection function.