Once again, the Apple Watch has a case to save lives, and the ECG app has been released in Europe in just a week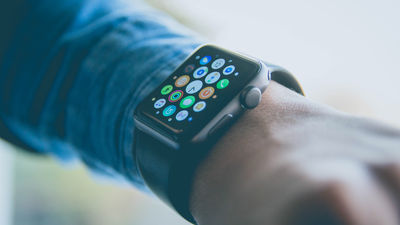 by Alvaro Reyes

The new ' Apple Watch Series 4 ', launched in 2018, has a new feature called the 'ECG' app. The ECG app has to be approved by the national authorities regarding medical-related functions and was initially available only in the United States. Later, at the end of March 2019, the ECG app became available in Europe and Hong Kong, but it has been released and some people say, 'The ECG app saved my life.'

Apple watch credited with saving life days after ECG feature launched in Europe
https://appleinsider.com/articles/19/04/02/apple-watch-credited-with-saving-life-days-after-ecg-feature-launched-in-europe

Since the release of the Apple Watch, there have been many reports that the life crisis has been saved by the Apple Watch, which measures heart rate frequently by simply putting it on the arm. The first Apple Watch, launched in April 2015, attracted much attention as it triggered the discovery of the unknown pulse of users four months later.

'Apple Watch' saves old people from the danger of life sneaking up-GIGAZINE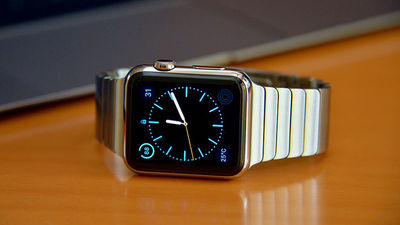 After that, with the increasing number of cases in which the Apple Watch saved the life crisis, the Apple Watch not only measures the heart rate, but also sends a notification when the heart rate rises at rest. Such functions have been added, and improvements have been made to make it easier to detect symptoms such as atrial fibrillation.

Apple Watch Heart Rate Detection Helps People Survive-GIGAZINE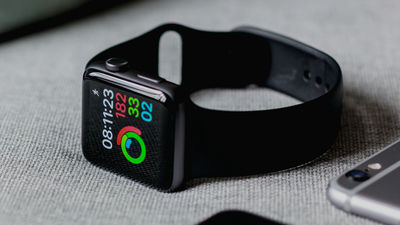 And with the Apple Watch Series 4 that appeared in 2018, an ECG app has emerged as a feature to gather information about the user's heart in more detail. Although the ECG app was initially available only in the United States, it was reported that it had detected a user's atrial fibrillation and saved his life a day immediately after release.

Cases are saved as soon as life is saved by the ECG function of Apple Watch just released-GIGAZINE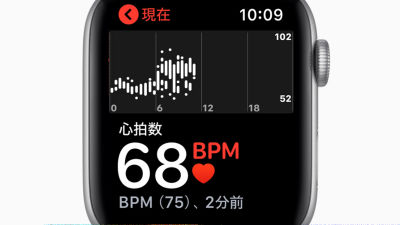 This ECG app has been released for some countries and regions such as Europe and Hong Kong from the end of March 2019, but in just a week, there is a case that 'EcG app saved the crisis of life' It has been reported.

Those who saved the crisis of life were readers of the German newspaper company Frankfurter Algemain Zeitung (FAZ). This person has sent an email to Michael Spehr, who works for FAZ, saying 'I could find a fatal heart disease with the Apple Watch's ECG app', and this email was introduced on Twitter by Spehr It is clear from the fact that even in Europe, a person who saved his life with the ECG app has appeared.

Heute in der E-Mail. # Apple # Watch # EKG : pic.twitter.com/AuHnW0dAM2

— Dr. Michael Spehr (@MicSpehr) April 2, 2019


According to the e-mail, anonymous users who saved their lives with the ECG app originally thought that the 'ECG app is a function for patients with psychosis', but the same function is available in Europe as well. It seems that I decided to try it. Then, Apple Watch has been notified several times that there are signs of atrial fibrillation. Anonymous users say 'at first they were skeptical' because they have never been diagnosed as having such symptoms by their regular doctor.

However, I visited a doctor just in case and asked me to measure the electrocardiogram, and found that the Apple Watch notification was correct. After that, a beta-blocker was prescribed to treat atrial fibrillation. An anonymous user notes, 'The notification was true. The Apple Watch has helped extend my life.'

New Australia, Belgium, Denmark, Finland, France, Germany, Greece, Hungary, Ireland, Italy, Luxembourg, Netherlands, Norway, Portugal, Romania, Spain, Sweden, Switzerland, United Kingdom, Hong Kong, and other countries with an update at the end of March 2019 ECG app has become available in and areas. Available areas are expected to expand in the future, and it is likely that the number of cases where Apple Watch can save lives is increasing.