'NexDock 2' that full HD liquid crystal & full keyboard can be used just to connect smartphone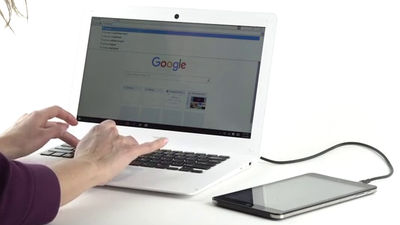 The smartphone plays many roles in one job for entertainment, but some people think, 'I want to enjoy this game on a larger screen' or 'I can input characters faster if I have a keyboard.' It should be. The hardware that can be useful at that time, and a 13.3 inch full HD LCD and a full keyboard can be used just by connecting it is ' NexDock 2 '.

NexDock 2 by Nex Computer — Kickstarter

https://www.kickstarter.com/projects/nexcomputer/nexdock-2
As the name 'NexDock 2', there is also 'NexDock'. We raised a stake in Indiegogo, a crowdfunding platform in 2016, and collected about 40 million yen equivalent to 120% of the target value and were commercialized.
'NexDock' to turn a smartphone into a 14-inch notebook PC at a discount price of 10,000 yen-GIGAZINE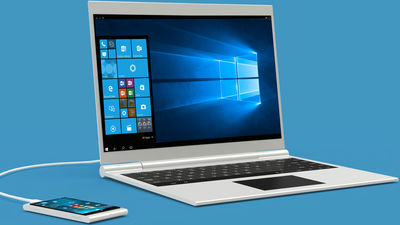 You can see what kind of product it is by watching the following movie.


NexDock 2 is a 'full battery-equipped display with keyboard' that has neither CPU nor memory nor OS. It is very easy to use, just connect your smartphone with a USB cable.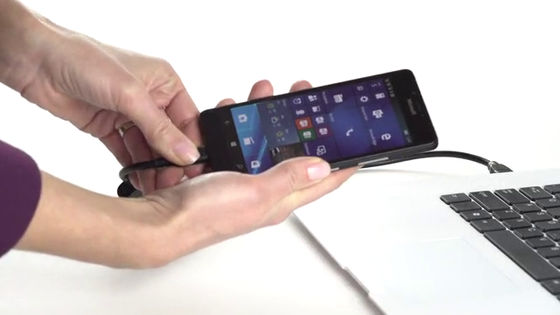 As you can use keyboard after expanding screen of smartphone to 13.3 inches, we can expect activity in work applications.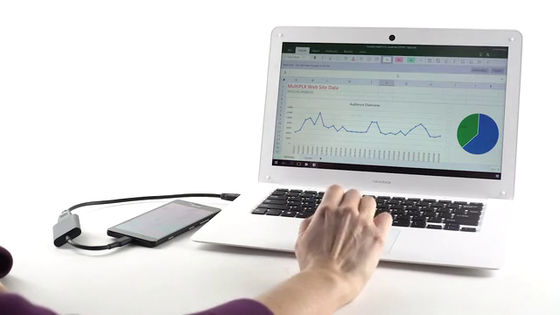 Of course, it is also active for entertainment purposes. Games and ......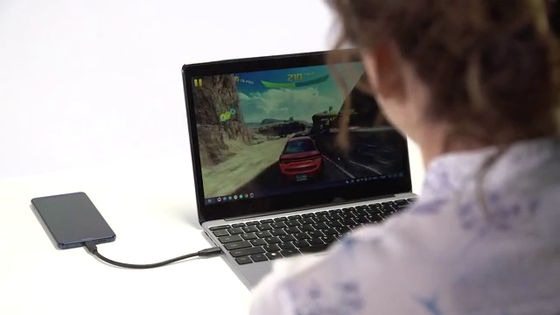 Full HD LCD is useful for video playback.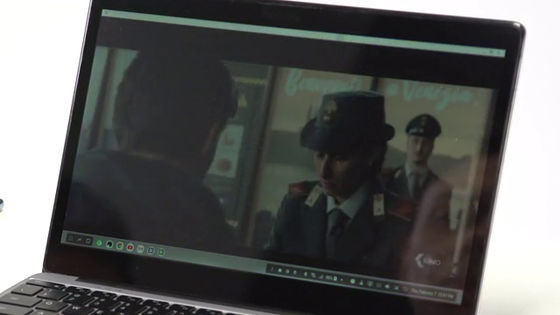 The specs are as follows.
Screen: 13.3 inch IPS liquid crystal (1920 × 1080 pixels · 1080p) 16: 9
Battery: 38Wh
Audio: Speaker 1W x 4
Keyboard: full size, QWERTY arrangement
Track pad: multi touch
Dimensions: 317 mm x 215 mm x 15.9 mm
Weight: 1420g
Port: USB-C x 3 (including PD compatible x 1/1 for input x 1), USB-A, HDMI, 3.5 mm audio jack, microSD card reader

NexDock 2 has raised a stake at Kickstarter and has already raised over 25 million yen, which exceeds the target amount. The deadline for investment is 1:00 on April 21st (Sun), 2019. In the case of early discount plan, $ 199 (about 22,000 yen) and NexDock 2 set, for general plan, $ 229 (about 25,000 yen) You can get a set of NexDock 2.