Google announces plans to release 12.3-inch new Chrome OS tablet 'Pixel Slate' in the second half of 2018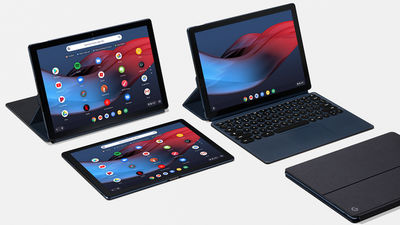 On Google's new product launch " Made by Google " held in New York on October 10, 2018, the Chrome OS tablet " Pixel Slate " was announced. It is the same model as "Nocturne" that had previously leaked the main body image, but it will appear as a Pixel brand, not a Chromebook.

Google Pixel Slate, Tablet with Google Assistant - Google Store
https://store.google.com/us/product/pixel_slate

Google Pixel Slate: perfect for work and play
https://blog.google/products/pixel-slate/pixel-slate/

A movie that summarizes what kind of tablet is Google Pixel Slate is released.

Meet Google Pixel Slate - YouTube


"G" carved on the body. The body is made of aluminum, only one color of midnight blue is available.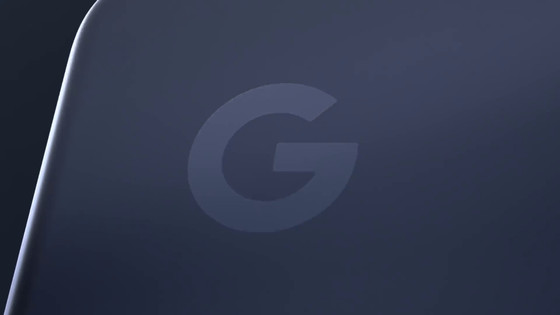 Pixel Slate has Chrome OS optimized for touch screen. A newly developed display called "Molecular Display" is a liquid crystal touch screen of 12.3 inches · 3000 × 2000 pixels · 293 ppi. Gorilla glass 5 is adopted as the display glass. The front camera has an 8 megapixel front camera, and the power button has a built-in fingerprint sensor.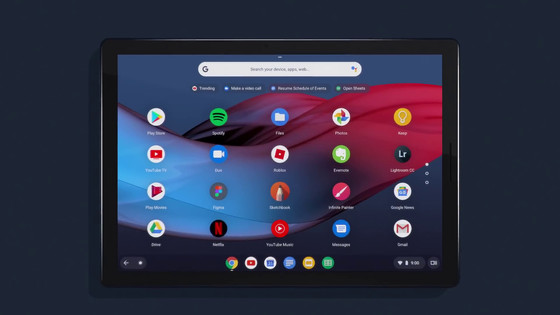 Pixel Slate not only displays one application on the full screen ... ...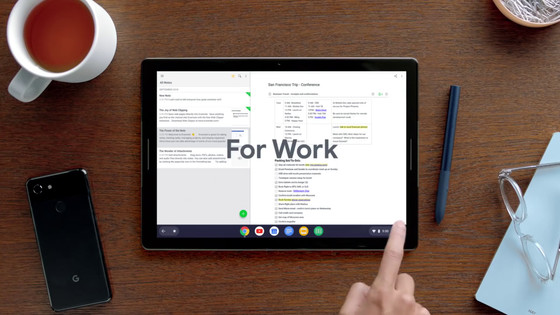 By using the multitasking tool, it is possible to display two applications at the same time on the display, and to operate simultaneously in parallel.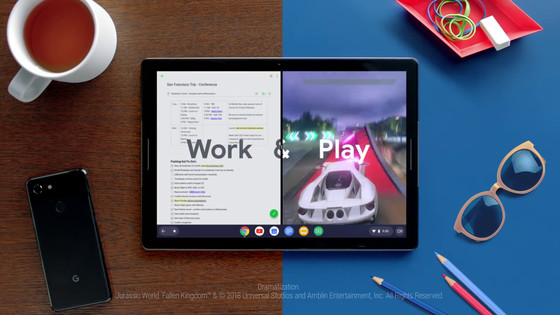 Speakers are just as important as the display when viewing movies, dramas and other images.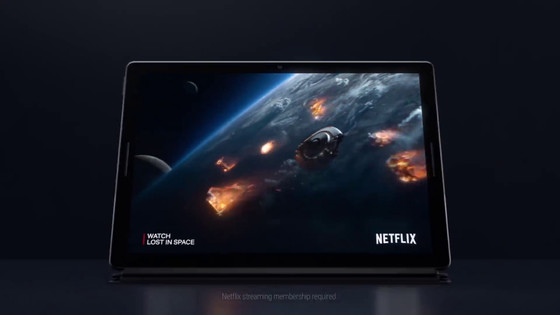 Pixel Slate has two speakers on the front. With speakers tuned with Google's algorithm, you can enjoy more realistic sounds in stereo.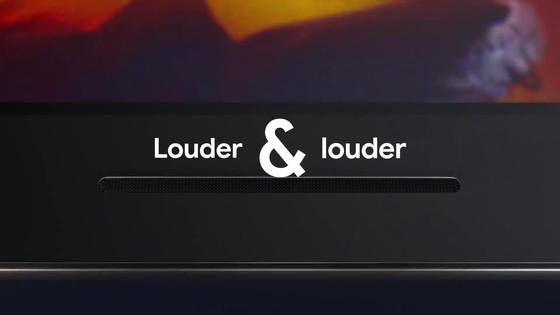 It is possible to use optional Pixelbook Pen.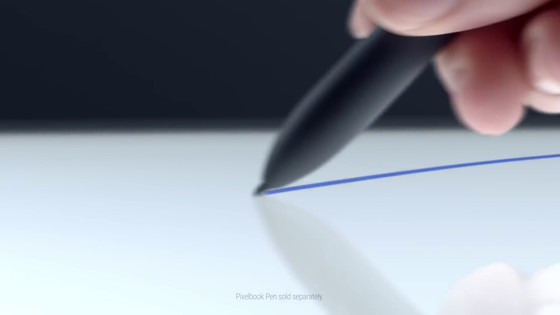 You can also expect to use it as a drawing tablet.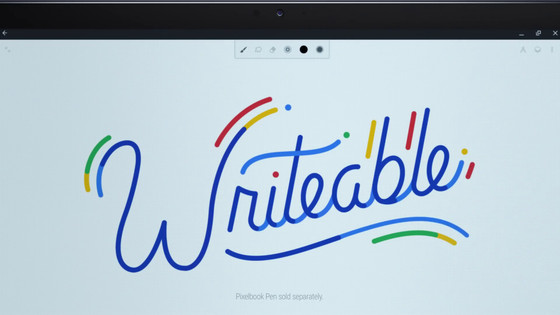 The thinness of Pixel Slate is 7 mm.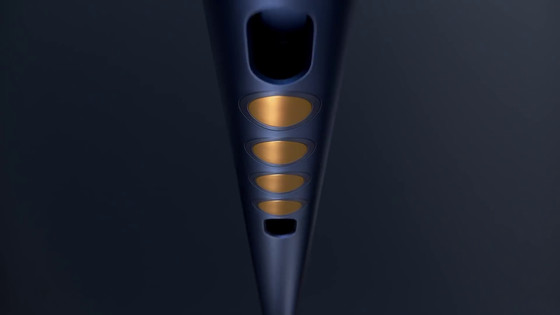 The optional Pixel Slate Keyboard also serves as a cover, and connects with the main body terminal and installs it. The price of Pixel Slate Keyboard is 199 dollars (about 23,000 yen).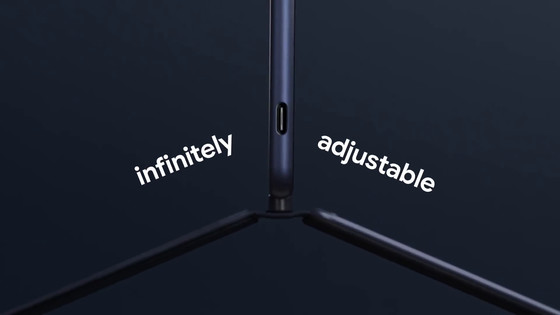 The physical key of the Pixel Slate Keyboard is a rounded design as if it were a key of a typewriter. Since the backlight is built in, it can be used without problems even in dark places.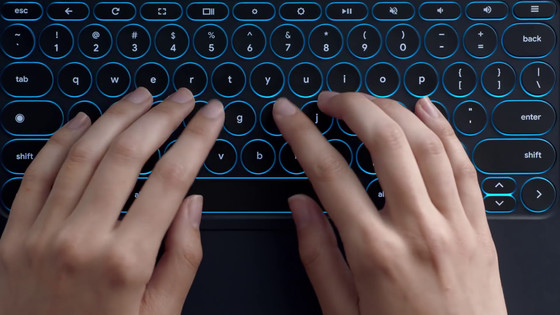 You can call Google Assistant from the keyboard. Since a microphone is also installed, it is possible to issue voice instructions to Google Assistant as well.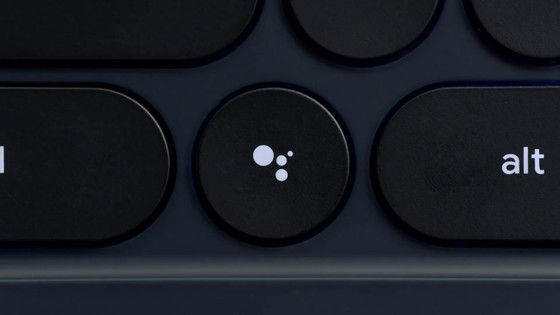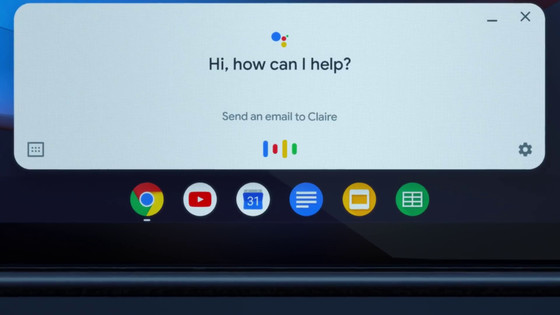 I installed Pixel Slate Keyboard in Pixel Slate. The cover side can be folded to make it stand as a tablet stand.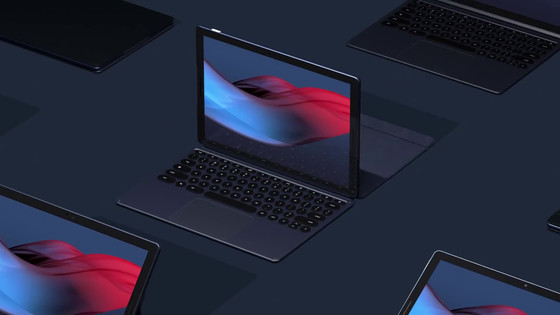 Pixel Slate's battery is 48 Wh, it can be used for 10 hours with one charge. Also, it can be used for 2 hours with 15 minutes charge. Charging is done with the USB Type-C terminal, so it seems that you can use the same charger as Pixel 3.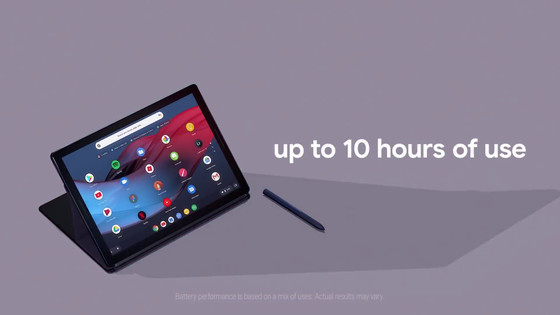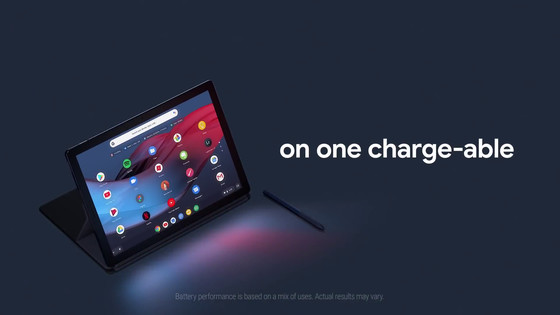 Google seems to be confident about the performance of "Molecular Display" developed for Pixel Slate, and has released a PV to have the performance of Pixel Slate's Molecular Display evaluated for video creators specializing in 4K UHD .

Google Pixel Slate | HD + Video Creators Jacob + Katie Schwarz - YouTube


The four models prepared by Pixel Slate are as follows. The CPU, memory and storage installed are different, and the price is 599 dollars (about 68,000 yen) to 1599 dollars (about 180 thousand yen). However, there are two types of only Intel Celeron type, 4 GB / 32 GB storage and 8 GB / 64 GB storage.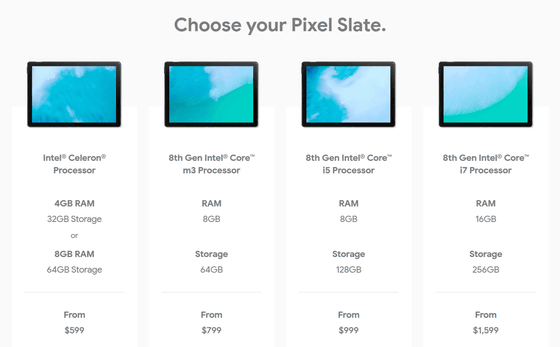 Although the release of Google Pixel Slate is from the latter half of 2018, it is planned to sell gradually from the United States, Canada and the United Kingdom, and at the time of article creation, the release date in Japan is unknown.