A man saved lives thanks to Apple Watch, and the true appeal of Apple Watch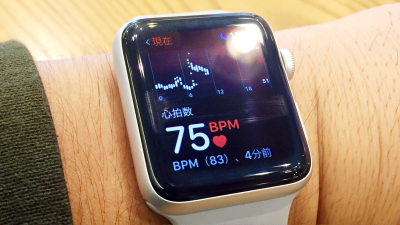 The most effective use of Apple Watch may be that it is not actually receiving notifications of e-mails and SNS or calling toward the wrist, but it is in a place where it is aware of the health crisis that it approaches himself Hmm. A man who lives in the United States has a pulmonary thrombus that clogs blood vessels of the lungs when visiting a hospital because Apple Watch and the application sensed an abnormal heart beat, falling into a fatal situation when making a mistake one step I understood that it was on the verge.

Apple Watch notification helps save man's life: 'It would have been fatal'
http://www.telegraph.co.uk/technology/2017/10/15/apple-watch-notification-helps-save-mans-life-would-have-fatal/

Apple Watch credited with helping detect lung blood clot that otherwise 'would have been fatal' | 9to5Mac
https://9to5mac.com/2017/10/16/apple-watch-heart-rate-saves-life/

James Green, a podcast producer / reporter based in New York / Brooklyn, said that one day, Apple Watch, which he had always purchased two years ago and app "HeartWatchIt is said that life was saved thanks to. About the situation, "I did not think that the computer of a small shoveler who was bought two years ago would save my life.When I thought that my heart rate went up, I was getting pulmonary thrombosis" I am tweeting.

Never thought a stupid lil wrist computer I bought 2 years ago would save my life. Saw my ❤ ️ rate go up, ended up being a pulmonary embolismpic.twitter.com/r97uRcX0En

- renata's eyepatch (@ _ jamestgreen)October 13, 2017

The application "HeartWatch" which Mr. Green used was to sense abnormality by constantly monitoring the state of heartbeat. Although a genuine "health care" application has the same function, the application that says "unlock the power of Apple Watch's health sensor" has a more sophisticated management function than the genuine application is.

Mr. Green talks about himself as being "a serial (continuous) health tracker" in recent years because he has suffered similar illness in the past. Apple Watch was also an important tool for health tracking, but it seems that HeartWatch was introduced, because generations are older models do not correspond to anomaly notification function of genuine application. Green who saved his life tweeted about HeartWatch "HeartWatch, you made it really seriously!" From the official account of HeartWatch "Thank you! It is amazing! You are safe It was very good, I am glad that I was able to help you, I hope it will improve as soon as I can be healthy all the time ".

Thanks! Also wow! This is so fantastic that you are ok. Humbled to have played a part. Wishing you a rapid recovery & best of future health.

- HeartWatch (@ HeartWatchApp)October 14, 2017

About Mr. Green, when I received the alert, "HeartWatch has alerted that my heart beat is higher than usual, my my resting heart rate is 54, but when I just sit on the desk But it showed a higher value than that. " "I understood that it is necessary to respond immediately in conjunction with other symptoms, I understood that it is not a symptom of a panic attack that comes from an uneasy feeling, but it is worse." I immediately visited the hospital and received CT examination, it turned out that there was a thrombus in my lungs. I received treatment of ultrasonic treatment and injection to lower the viscosity of the blood.

Mr. Green replied that the doctor told me that if he was hesitating to deal with it a little more, he could possibly have lost his life. David Walsh who made HeartWatch said he was willing to develop this application because his father passed away at the young age of 56 under the heart disease. To Mr. Walsh, the message from Mr. Green must have been surely glad.

Actually, the editorial staff who writes this article is one who is beginning to think that the merit of Apple Watch is actually in health care function. Over the past one year, including the latest Apple Watch Series 3, I have been wearing Apple Watch, but even if it is said that it is a heart rate monitoring function that uses more than notification function and telephone function There is none. Daily heart rate data can be managed with "health care" application like this ...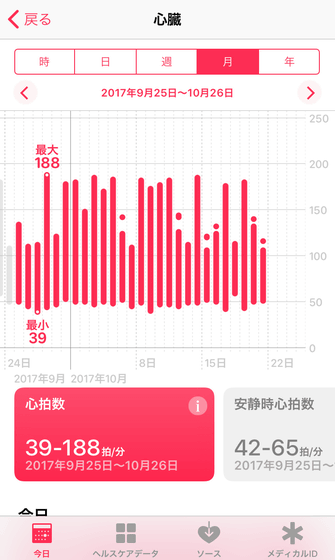 In WatchOS 4 and later, the function to judge the situation automatically and detect the resting heart rate and the average heart rate during walking has been added, so it is possible to take more important data.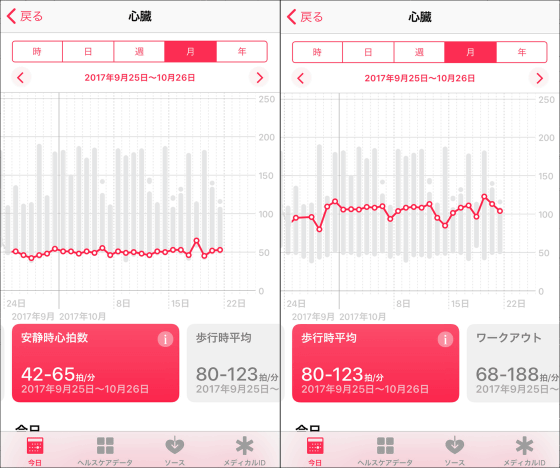 Since it automatically classifies data at workout, it is very convenient to simply monitor the state of your heartbeat just by swiping the screen of the application.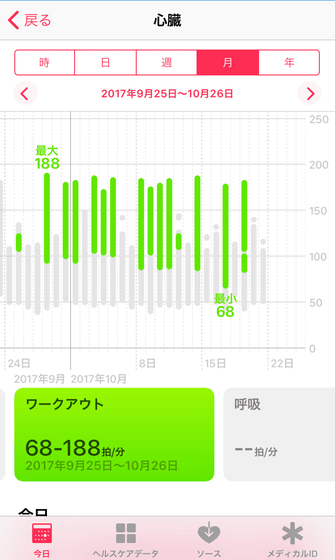 In addition, when using the logger application compatible with Apple Watch for cycling and jogging, it is possible to incorporate heart rate data measured by Apple Watch into the activity log. Of course, this function is not only a function of Apple Watch because it becomes possible by using a dedicated heart rate sensor (heart rate sensor), but the advantage of using Apple Watch is that the number of devices can be reduced and the screen of Apple Watch It is in the "two-birch stone" where you can quickly check the pace of driving and heart rate.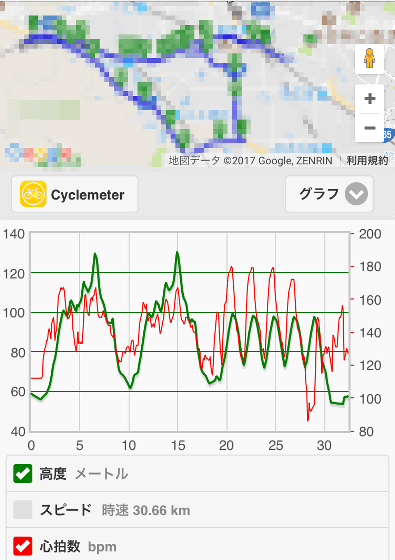 To the great extent, the author also wanted "Apple Watch, I want a great deal,I can live without it. (So ​​do not buy it) "thought, but when you actually try it, it is supposed to think that" This should always be worn. " In fact, the most attracted is this heart rate monitoring function, and both exercisers and those who do not, in terms of health management, combinations of various applications such as "Apple Watch" and "health care" are many Maybe it brings you.

And, the point that "I can live without it" may be appropriate to think that "If you can not live without it" based on the example of Mr. Green.