What kind of infection measures to prevent the infection of the new coronavirus has been taken in the Apple headquarters?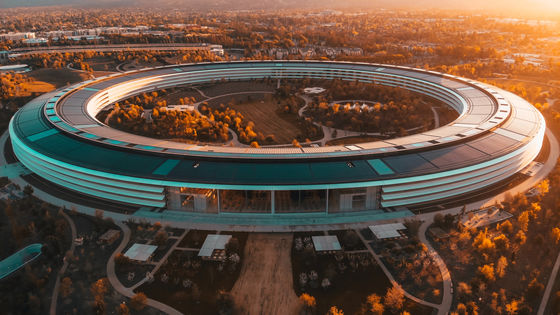 Major technology companies such as
Twitter
and
Facebook
have a policy of allowing many employees to work remotely even after the pandemic of the new coronavirus, but in contrast, Apple is prompting employees to come to work. Bloomberg reports what measures are being taken to prevent infection with the new coronavirus at the Apple headquarters and
Apple Park
where employees started to work.
Apple Offering Covid-19 Testing to Staff Returning to Offices-Bloomberg
https://www.bloomberg.com/news/articles/2020-06-04/apple-offering-covid-19-testing-to-staff-returning-to-offices
Bloomberg details how Apple Park staff will return during COVID-19: elevator limit, masks required, more-9to5Mac
https://9to5mac.com/2020/06/04/bloomberg-details-how-apple-park-staff-will-return-during-covid-19-elevator-limit-masks-required-more/
Apple's plan to return employees to the office was reported in the first half of May 2020, and the first step is 'employees who can not work at home' or 'working from home is facing difficulties' At the time of the press, it was said that the return to the office centered on 'employees' was in progress.
Apple plans to return employees working from home with the new Corona to the office, major IT companies allow long-term remote work across the board-GIGAZINE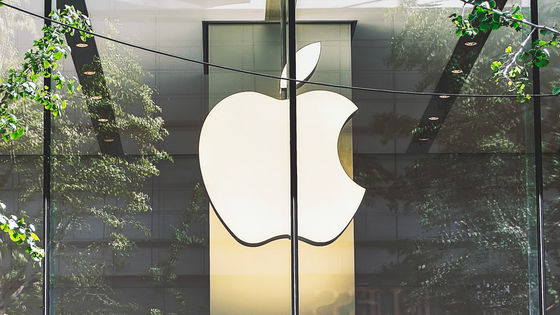 According to new Bloomberg information, it was 'some employees, including some hardware and software engineers,' who returned to Apple Park in May 2020. According to the information provider, every employee who works at Apple Park will carry out a PCR test using the swab-like nasopharyngeal swab method to wipe the inside of the nose with a swab-shaped device, and temperature will also be measured.
Employees are gradually returning to Apple Park, but some employees continue to work only a few days a week and work remotely for the rest of the day. In addition, Apple limits the 'number of people who can enter' in some spaces of the office, for example, up to 10 people can normally sit in the elevator at the same time, but at the time of article creation as a new coronavirus countermeasure Only two people can ride at the same time. In addition, the kitchen in the break room in Apple Park is closed and employees are required to wear a mask.
Also, there is a danger that people will be close to each other in the open space inside the Apple Park where employees can work freely. As a result, Apple plans to change the layout of the open space before returning other employees to the office.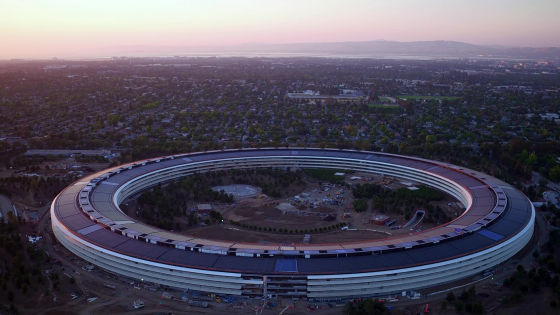 Bloomberg also reports that not only some engineers, but also some of the management team are at Apple Park. For example, it seems that Diadora O'Brien, who is responsible for the retail department and human resources department at Apple, has already joined Apple Park.

While companies like Twitter and Facebook are expanding employee remote work in the United States, many others are considering returning employees to their offices, like Apple. Since a new coronavirus vaccine does not exist at the time of article creation, it is necessary to perform a detailed inspection to confirm 'how much new coronavirus is prevalent among employees' in order to control infection. It is considered to be one of the important methods in.

The big reason why Apple wants employees to go to work is that the company's most profitable business is the iPhone, and it is necessary to protect the information about the terminal and OS under development as confidential information.

The following article summarizes how Apple protected confidential information about unpublished hardware and software when it was possible to work only by remote work due to new anti-corona virus measures.

How does Apple protect trade secrets while working from home against the new Coronavirus? -GIGAZINE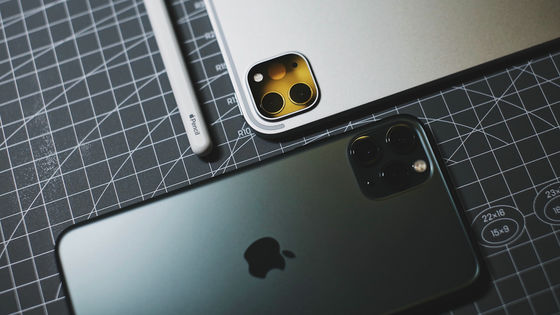 in Note, Posted by logu_ii