`` Binge Together '' review that allows voice chat while simultaneously watching Netflix and YouTube online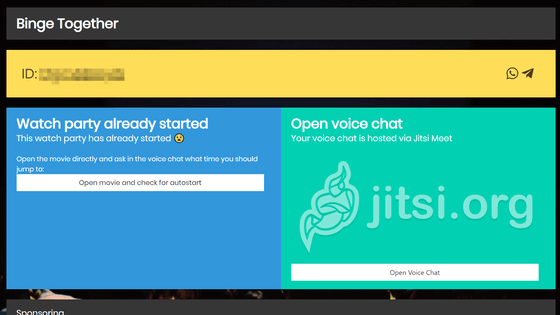 Some people are saying that the outbreak of the new coronavirus infection has reduced their chances of gathering with friends to watch movies and chatting because they are out of control. ' Binge Together ' is a service that allows you to simultaneously watch YouTube and Netflix online while using video chat, so you can watch movies and animations while staying at home and talking with friends.

Binge Together-watch movies together with your friends

https://bingetogether.com/
When you access Binge Together, it looks like this. In addition, this time we are accessing from Google Chrome, but please note that if you access with Mozilla Firefox, it may not support auto play.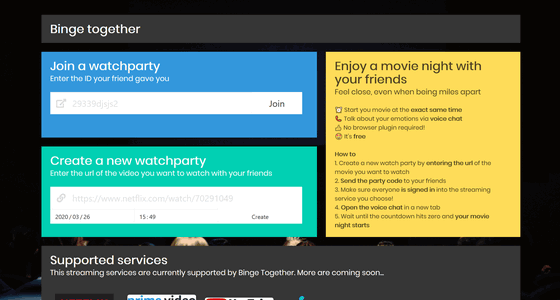 Enter the URL of the movie you want to watch in 'Create a new watchparty'. This time, we will simultaneously watch the movie '
You have experienced the acceleration of 3.75 G of Fuji-Q Highland' Do Do Donpa 'that reaches 180 km / h in 1.56 seconds at a test drive for press
'.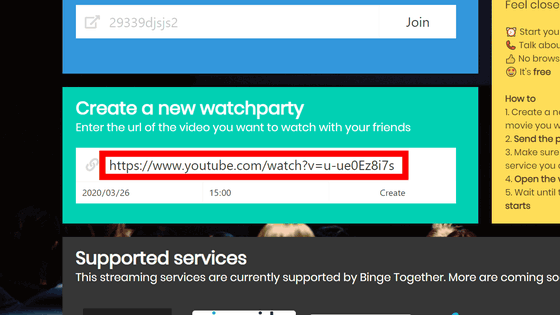 After entering the URL, set the date and time to start simultaneous viewing and click 'Create'.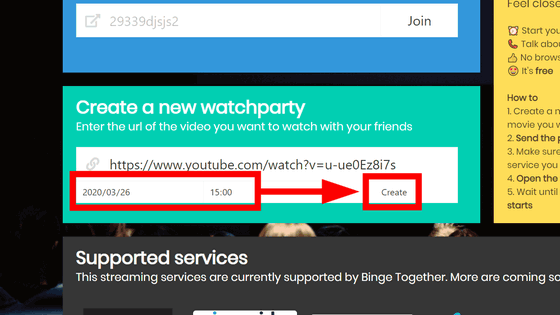 Then, a page for simultaneous viewing will be created automatically. If you share the ID string displayed at the top of the page with those who want to watch it at the same time, you can invite them to the page.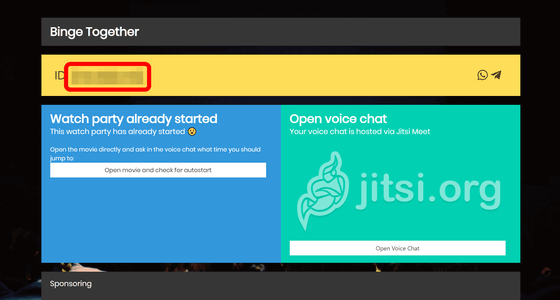 If you are invited, enter the ID of the simultaneous viewing you received in the 'Join a watchparty' field on the top screen and click 'Join'.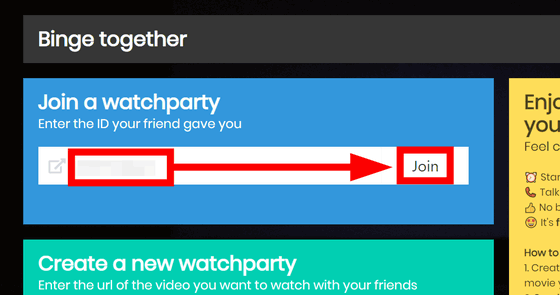 On the simultaneous watching page, there is a video chat room via
Jitsi Meet
. Click 'Open Voice Chat' ...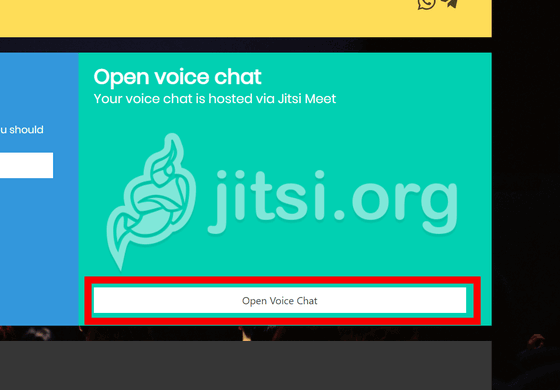 The chat room opens in a separate tab and automatically enters the room. Since Jitsi Meet has no limit on the number of simultaneous connections, it is a nice point to be able to watch simultaneously with any number of people.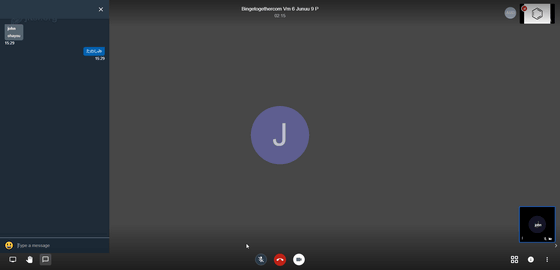 The settings and usage of Jitsi Meet can be understood by reading the following articles.


Open source online conference tool `` Jitsi Meet '' review that can be video chat without completely free & installation required-gigazine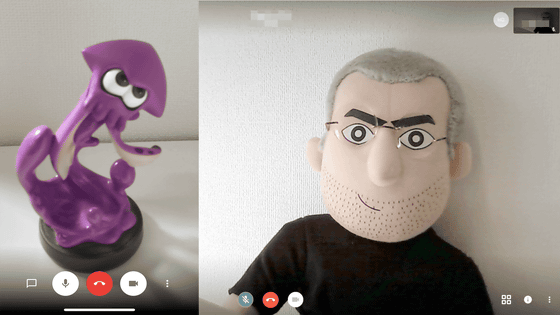 At the set time, the simultaneous viewing page will be automatically redirected to the YouTube page. By automatically adjusting the playback timing on Binge Together side, simultaneous viewing is possible. However, since simultaneous viewing is enabled by the method of 'redirecting to the viewing page at a preset time', you need to prepare the simultaneous viewing page again to view another movie after simultaneous viewing is completed. It is a little troublesome to have to.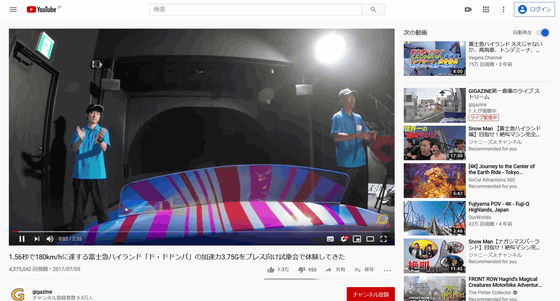 In addition to YouTube and Vimeo, Binge Together allows simultaneous viewing of paid video distribution services Netflix and Amazon Prime Video. For example, if you want to watch Netflix animation '
BNA BNA
' simultaneously, enter the BNA
viewing URL
in 'Create a new watchparty' and create a simultaneous viewing page.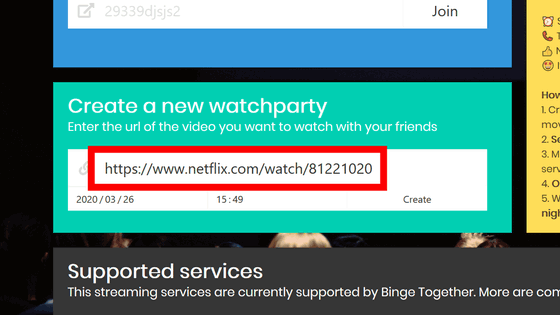 When the time set for simultaneous viewing comes, it will automatically switch to the viewing page. With Binge Together, it is possible to plan not only simultaneous viewing with friends via video chat, but also pseudo-simultaneous viewing of movies and live broadcasting via SNS such as Twitter and hashtags. However, when viewing paid distribution services such as Netflix at the same time, it is necessary to note that the people who participate in simultaneous viewing must log in to their registered accounts in advance.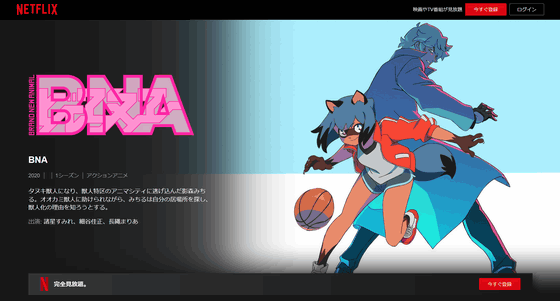 ·add to
The Japanese version of Binge Together has also been released.

Binge Together-Watch movies with friends
https://bingetogether.com/?lang=ja