'Firefox 74' official release, TLS 1.0 and 1.1 disabled & add-on installation by external application prohibited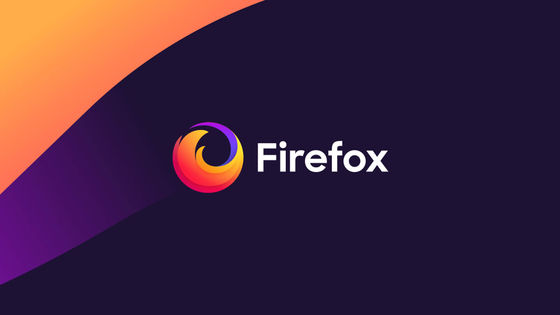 The official version of the web browser ' Firefox 74 ' has been released. Add-ons can only be installed by users, and security is further enhanced with support for feature policies and CORP headers.

Firefox 74.0, See All New Features, Updates and Fixes

https://www.mozilla.org/en-US/firefox/74.0/releasenotes/
Security means more with Firefox 74-Mozilla Hacks-the Web developer blog
https://hacks.mozilla.org/2020/03/security-means-more-with-firefox-74-2/
◆ Descending order added to Lockwise sort
Until now, in the management screen of the password manager '
Lockwise
' that comes with Firefox, it was possible to arrange only in ascending order of A → Z, but in Firefox 74 and later, it is possible to arrange in descending order of Z → A It becomes.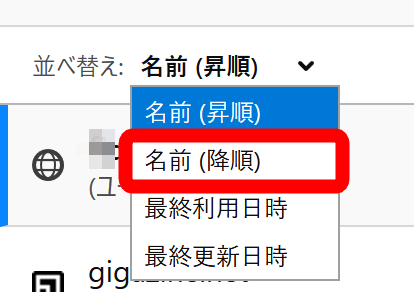 ◆ It supports new Edge
Added support for importing bookmarks and history from the new Edge rebuilt based on Chromium.

◆ Prohibit apps from installing add-ons
External applications have been banned from adding add-ons. From now on, only users can install add-ons. Add-ons that have been installed by external applications can be deleted from the add-on management screen.

◆ Block Facebook tracking when using Facebook Container
Facebook Container is an extension that prevents Facebook tracking by internally separating it from other tabs when displaying Facebook. Starting with Firefox 74, Facebook logins, likes and comments will be automatically blocked on non-Facebook sites when using this extension.

◆ Improve WebRTC privacy
In certain situations when using WebRTC, hiding the computer's IP address has improved privacy in voice and video calls.

◆ TLS 1.0 and TLS 1.1 disabled
Going forward, sites that do not support TLS 1.2 or higher will display an error.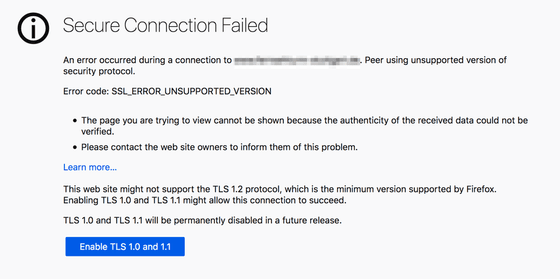 ◆ Changes for developers
-'Text-underline-position' property can be used in CSS

・ Introduction of
optional chaining notation
・Function policy has been activated
Document and iFrame permissions can be set using HTTP headers.
CORP headers are now supported
CORP
is an HTTP header that prevents side-channel attacks and cross-site scripting when loading resources from another origin on a web page.
◆ Update of developer tools
・ When 'Touch Simulation' is enabled in responsive mode, it will be displayed in the same state as seen on the terminal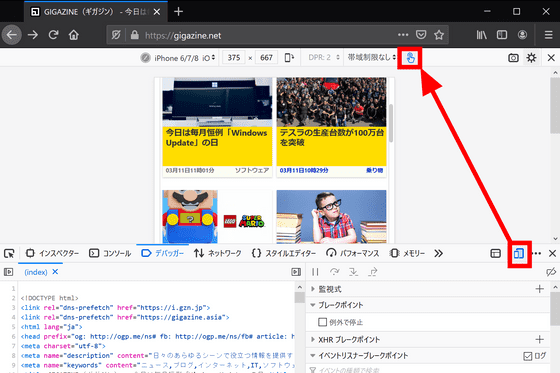 Updated the disabled CSS hints feature
The hint function that shows why a property set in CSS is disabled when it is disabled has been improved.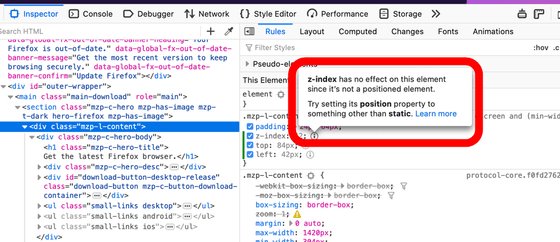 ・ Integrated with React Devtools

-The result of the code being entered in the console will be previewed

-Asynchronous call stack information is now captured



Firefox 74 also includes a number of security bug fixes .