Dad who made his own controller that can be used with Nintendo Switch for his child with movement disorders gets the best smile of his daughter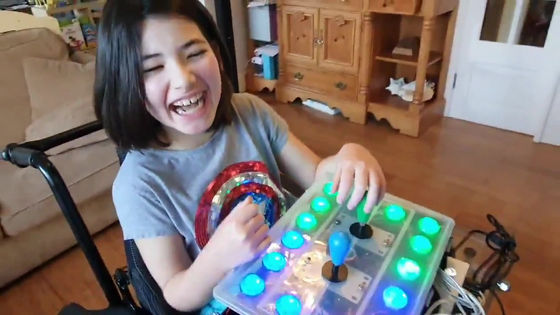 Rory Steel,
who is in charge of
Digital Jersey Academy
, which provides services related to digital education, is for her daughter Ava who is not good at fine movement of fingertips because of
hereditary spastic paralysis
(HSP). , I made my own controller and published the process on Twitter. The video showing Ava's best smile, which allowed her to play the game to her heart's content thanks to the controller made by her father, was instantly spread on the Internet, and Steel received a lot of praise. I'm gathering.
Jersey Dad's Gaming Creation Goes Global --Channel 103
https://www.channel103.com/news/jersey-news/jersey-dads-gaming-creation-goes-global/
Steel said, 'I bought a Nintendo Switch for my daughter's Christmas gift, but she has a motor neuron disorder and can only move the controller up and down. She wants to play
Zelda's Legend Breath of the Wild.
' However, the operation was too complicated, 'he said, and decided to make his own controller so that his daughter with a motor disorder could enjoy the game.
That's why we prepared the
Xbox Adaptive Controller,
a controller for people with disabilities developed by Nintendo Switch and Microsoft to customize the input operations in gameplay to your liking. In addition to this, some parts that I bought on eBay. Based on the Xbox Adaptive Controller, Steel aims to create a controller that even Ava can play games comfortably.
Weekends Project This. Make A AttoNintendo #Switch Accessibility Controller For My Daughter Using AttoMicrosoft #AdaptiveController And Some AttoeBay Parts. Pic.Twitter.Com/YHN38SG9dZ

— Rory Steel (@JerseyITGuy) January 18, 2020


Uses a stick that is larger and easier to operate than the Nintendo Switch Joy-Con and Nintendo Switch Pro controller sticks. In the following movie, when you operate the stick in front, you can see the camera on the screen of Nintendo Switch rotate and the link of the main character runs around.

Controller success! Buttons tomorrow as I need a slightly larger drill bit than standard. Off the @BandQ then trials being in the morning. #Accessibility @Nintendo #switch @Microsoft #adaptiveController pic.twitter.com/gxQPjZlP20

— Rory Steel (@JerseyITGuy) January 18, 2020


In the tweet below, you can see that 16 buttons that glow blue-green are arranged around the two sticks attached to the self-made controller. This button functions as Joy-Con's 16 types of buttons: A / B / X / Y / ↑ / ↓ / → / ← / L / R / ZL / ZR / +/- / Home / Capture.

That's enough for tonight. Some serious soldering and wire management tomorrow morning for some game testing in the afternoon. My daughter is desperate to try but we've kept it a secret from her brother who's been itching to play #ZeldaBreath0047Wild . @Nintendo @Microsoft pic.twitter.com/bgIC9h9aH3

— Rory Steel (@JerseyITGuy) January 18, 2020


The back part of Steel's own controller. It seems that soldering and cord management were very troublesome.

The # 1 quality of a digital professional ... Patience ... Making inroads with the aid of coffee! The controller project is on target for this afternoon. #Accessibility @Nintendo #switch @Microsoft #adaptiveController pic.twitter.com/U5z1xjzROe

— Rory Steel (@JerseyITGuy) January 19, 2020


And a movie of Ava playing 'The Legend of Zelda: Breath of the Wild' with the completed self-made controller is also posted on Twitter. This tweet has been viewed more than 1.2 million times since it was posted on January 19, 2020, has been retweeted more than 16,000 times, and has collected more than 58,000 likes.

Finished! Ava gives my homemade #accessibility controller V1.0 the thumbs up. She can play @Nintendo #Breath0047Wild on her #switch like her friends now. All thanks to @Microsoft ???? #adaptiveController #XAC @brycej @ArranDyslexia @ shanselman pic.twitter.com/dOhGnUFZa0

— Rory Steel (@JerseyITGuy) January 19, 2020


Ava who operates Steel's own controller.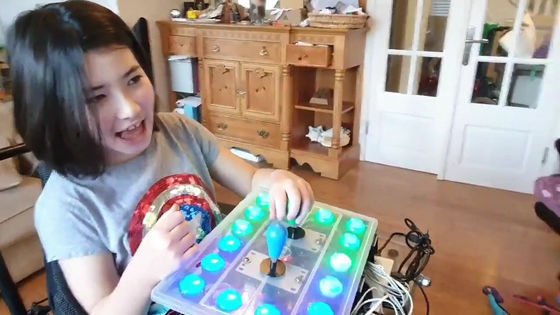 In conjunction with the controller, the link runs freely around the land of Hyrule.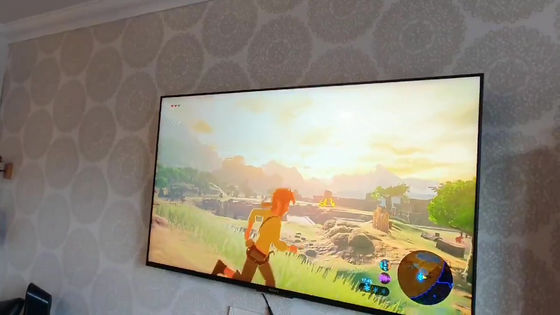 Ava with a big smile. It seems to be very satisfied.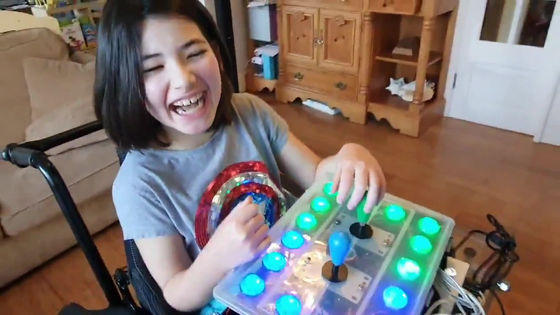 Steel urged 'press this button' ...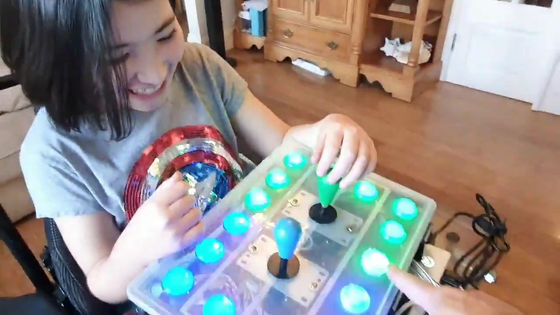 When you press the corresponding button with a click ...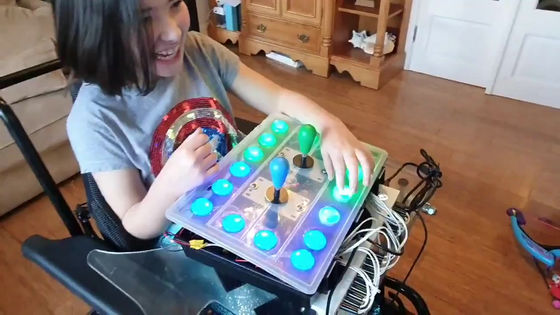 The map has opened in the game. Apparently, this button plays the role of Joy-Con's '-' button.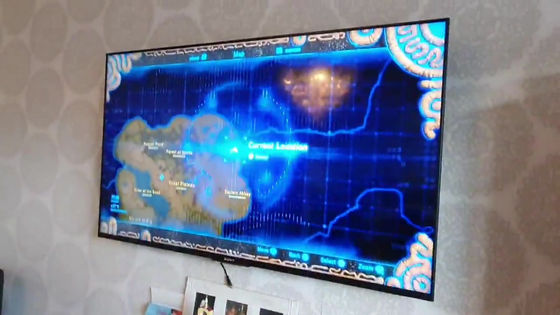 'I can't believe it, and what a smile,' said Phil Spencer, Microsoft's head of the Xbox brand, on Twitter.

Incredible. And what a smile. Https://t.co/jRSuqolRhB

— Phil Spencer (@ XboxP3) January 19, 2020


Also, when overseas media Channel 103 interviewed Steel, 'I created this crude low-tech device, and everyone on the Internet seems to really like it. From Logitech and Microsoft, I received an offer to create a better version (of Steel's own controller), 'he said, revealing that there were approaches from multiple companies.

In addition, 'I'm going to accept their offer with a higher level of technology, but I'm assuming this project will be available to everyone in the world, so what I want is a low-tech version. It's like anyone can build their own at home with a controller, but now there's pressure from businesses to 'make the controller better'. Who knows what the consequences of this pressure will be? I'm planning to accept the proposal from the company, but I don't know what the project will look like.