Commercial version Oculus Rift official announcement adopts controller "Oculus Touch" which changes the virtual world to reality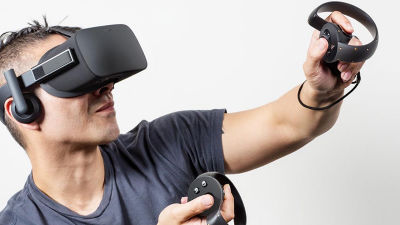 Pictures that seem to be a commercial model leak outEven though development director Palmer Lucky says "It is genuine, but that is an old thing", VR headset which further suggested improvement was suggested "Oculus RiftThe official version of 'was finally officially announced. Product version brushed up as Mr. Lucky saidRift"Is a dedicated controller for making the behavior in the VR space more realistic"Oculu TouchIt corresponds to.

We're seeing the finished Oculus Rift firsthand for the first time | The Verge
http://www.theverge.com/2015/6/11/8766701/oculus-rift-consumer-edition-e3

The state of the announcement that the whole picture of Rift became clear can be confirmed in the following movie.

We're seeing the finished Oculus Rift firsthand for the first time - The Verge


Headset inviting to the world of VR "Rift"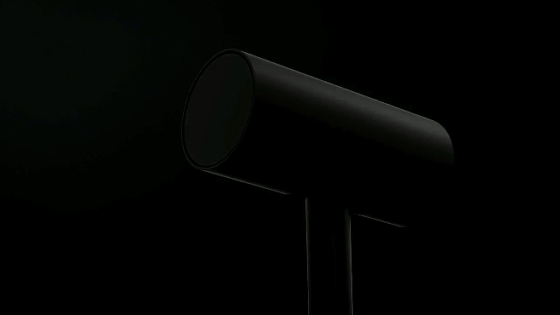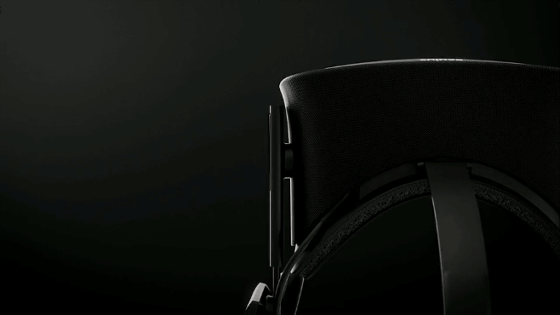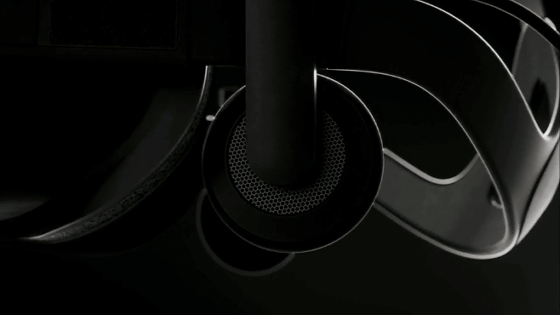 Finally the commercial version is completed.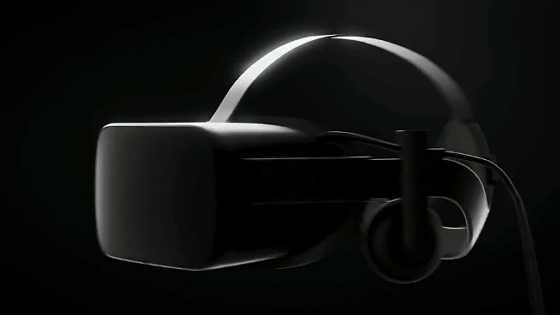 This is a general sale Rift.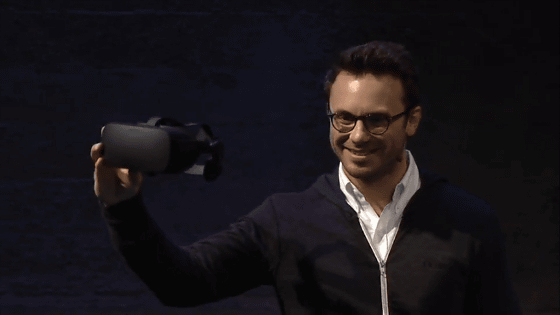 A dedicated sensor is such a design.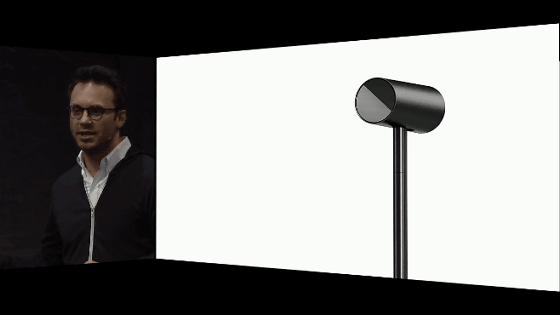 Rift also has headphones.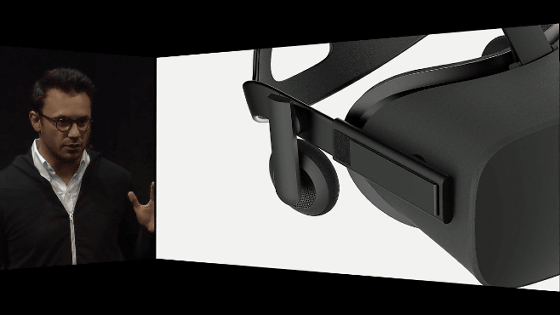 In the scene where headphones are not needed ......



Easy to remove.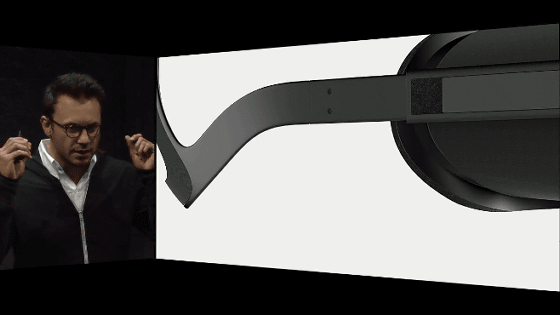 In addition, the distance of the lens can be adjusted with the lever on the bottom.



To immerse in the VR game, the controller is indispensable.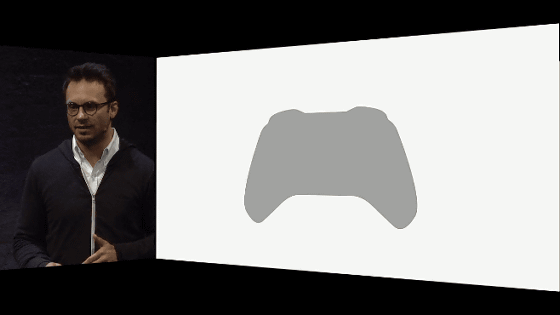 Xbox One's controller is enclosed in Rift.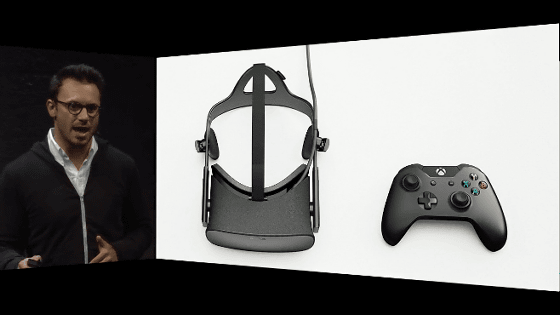 The partnership between Oculus and Microsoft is not limited to controllers. New OS "Windows 10It is expected to be an important game platform, and Rift is natively compatible with Windows 10.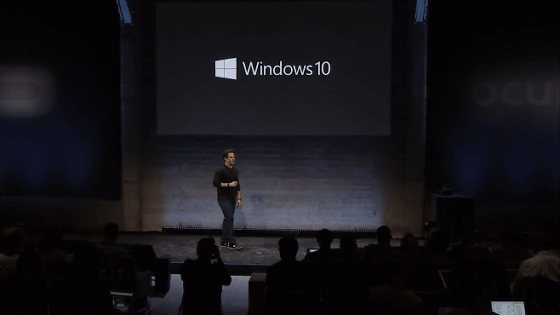 Rift further changes the game screen.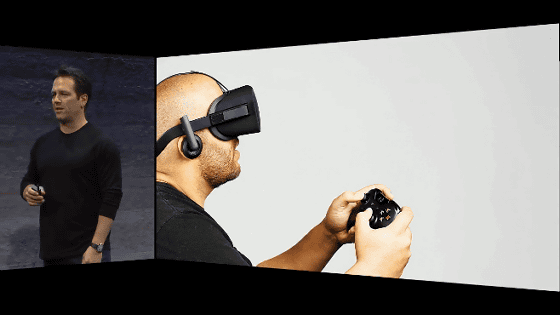 This is the "Virtual Cinema" screen produced by Rift.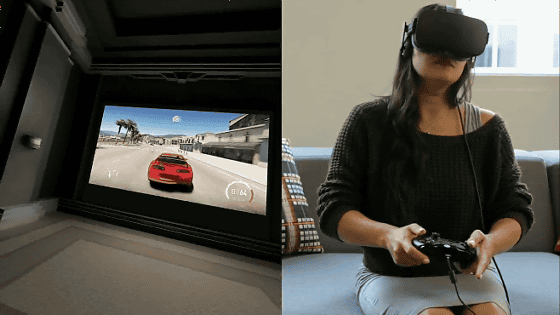 You can also enjoy the Xbox and Windows 10 Steam games that do not support VR on the virtual cinema screen.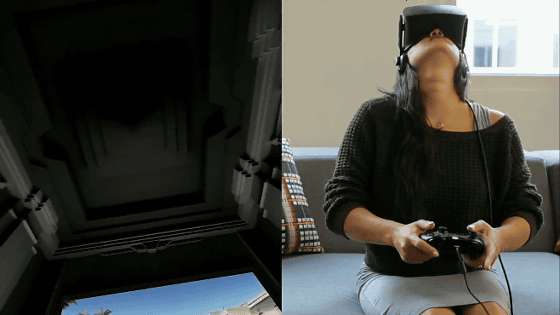 Many VR games for Rift have already been developed. First of all, shooting game "VALKYRIE"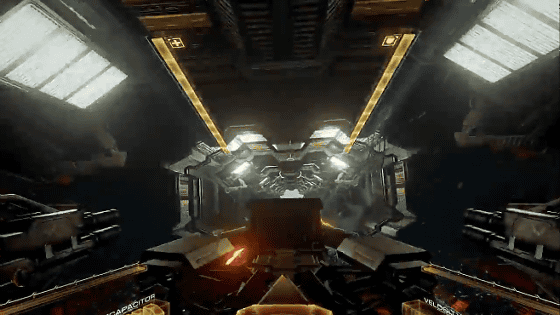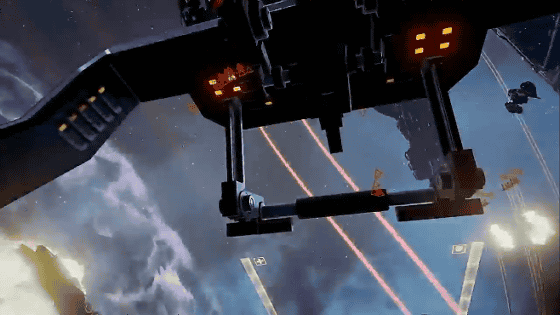 "Chronos"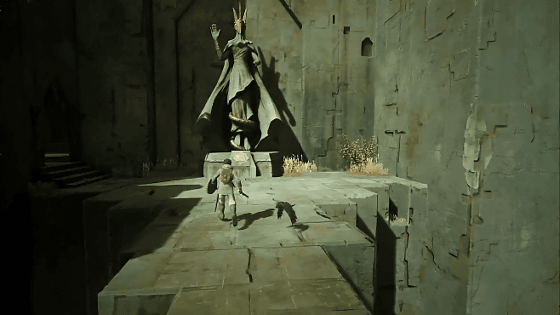 "NO WHERE"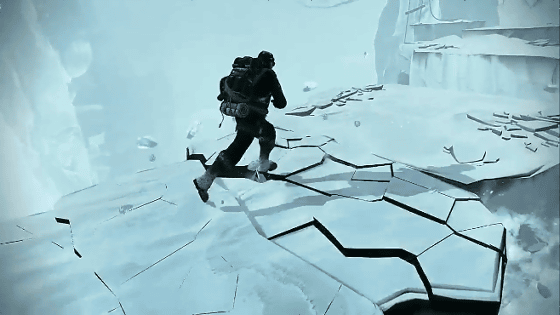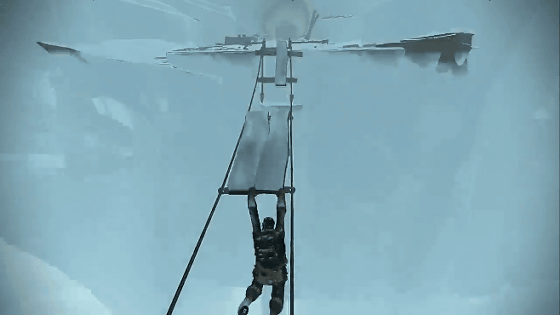 Other games will also be announced at the game trade fair "E3 2015".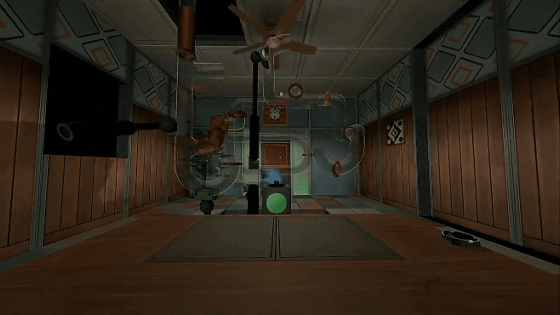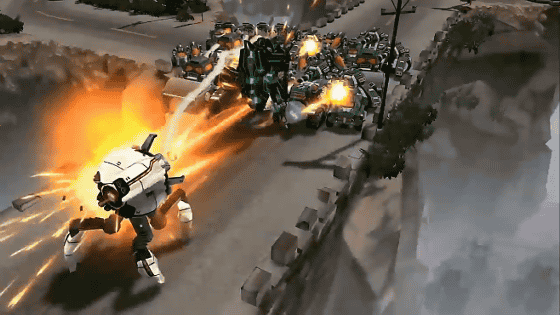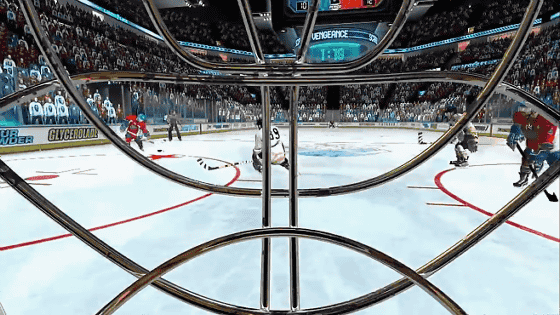 Oculus is planning to provide $ 10 million (about 1.2 billion yen) to support developers developing VR games for Rift.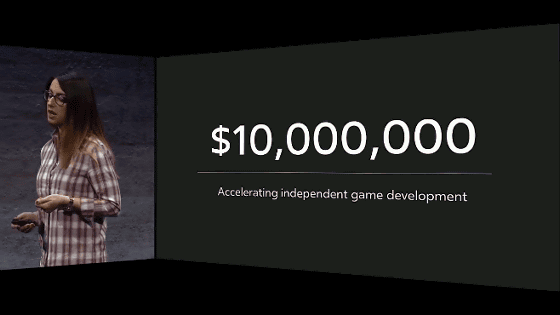 And we announced the platform "Oculus Home" for Rift. When you install Rift, you can manage all of the Rift games on the home screen that starts first. Of course it will be shown in virtual space.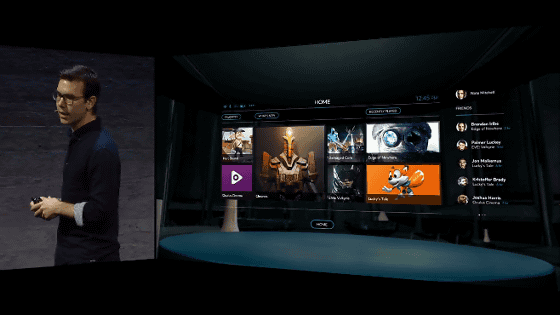 Not only game titles that have been purchased and playing, but also recommended games are displayed.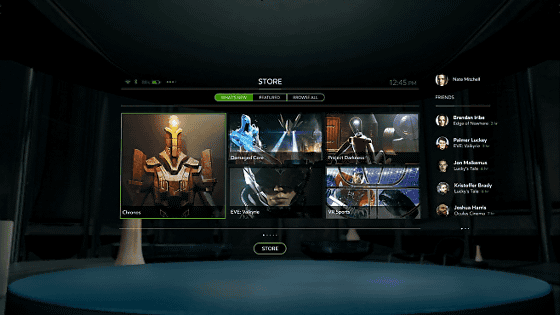 Chronos's start screen looks something like this.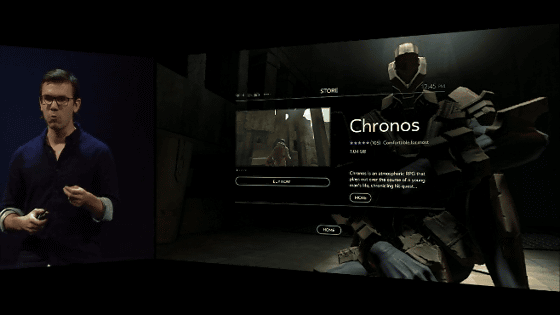 Also, you can check your friends who wear Rift like SNS. That's why we can connect with gamers all over the world.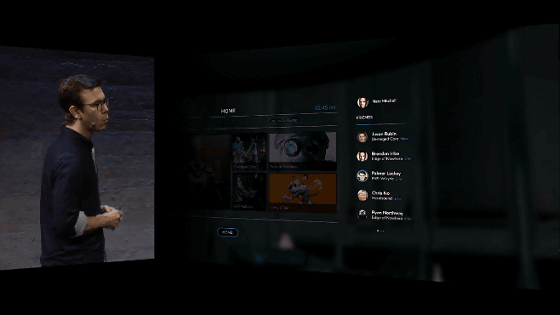 Oculus Home of 2D style has also been developed.



Details will be announced at E3 2015.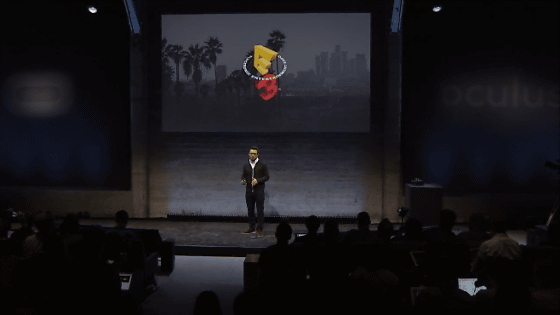 Here is "One More Thing" from Oculus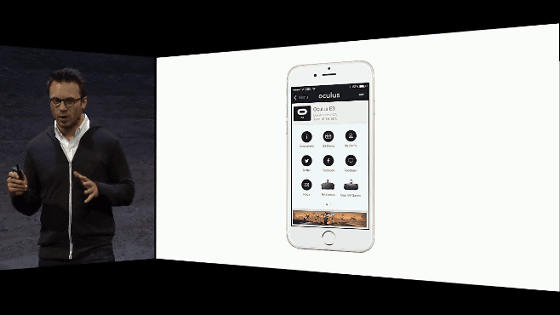 Mr. Lucky appeared.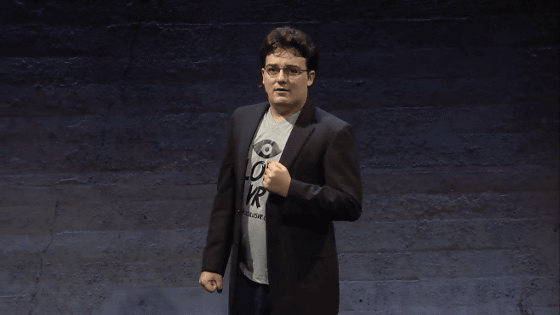 "This is the VR controller" Oculus Touch "dedicated to Rift"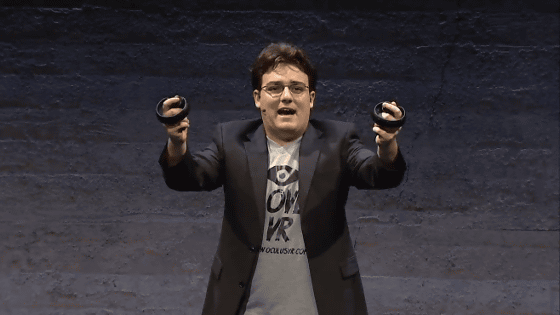 Oculus Touch of the codename "Half Moon (half moon)" is such a design.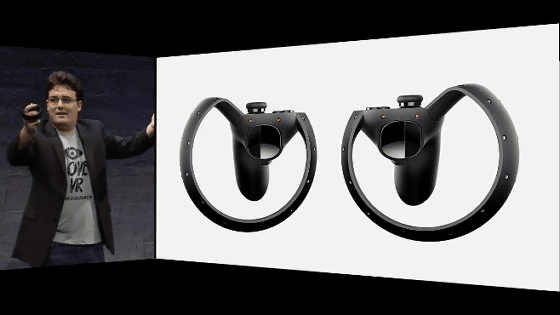 Hold it in both hands and operate.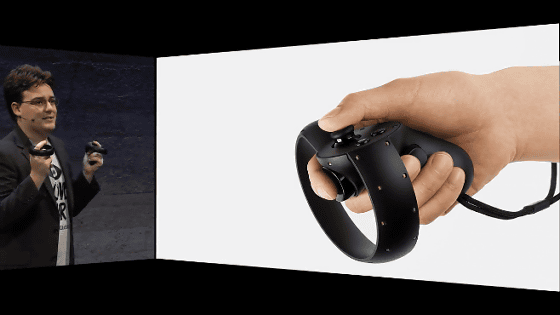 Oculus Touch is capable of executing "grasping", "speaking" and "pointing" in the VR space, and it also has a vibration function. For example, with FPS, you can act naturally by "grabbing a gun and letting it go dead", thus enabling a true immersive VR experience.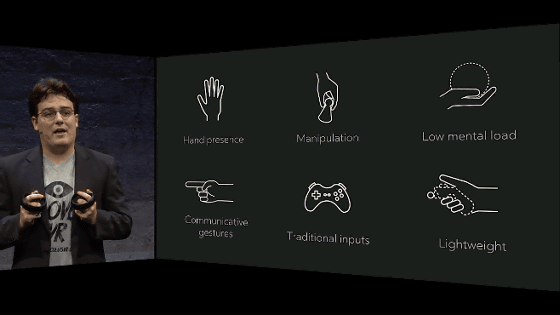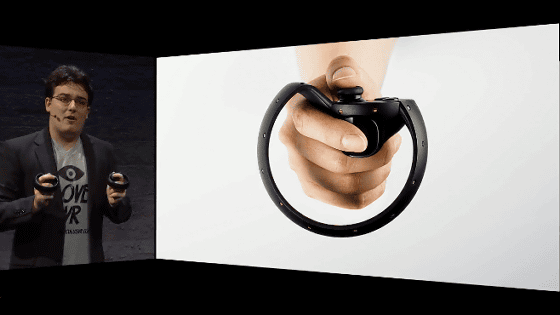 This is the end of the presentation.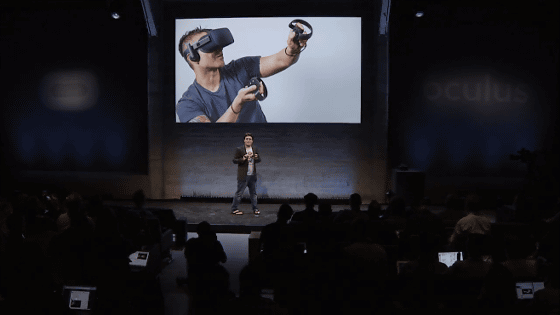 The official page of Rift has already been released.

Oculus Rift | Oculus - Oculus VR
https://www.oculus.com/en-us/rift/

It seems that the front camera that was installed in the outflow version was deleted.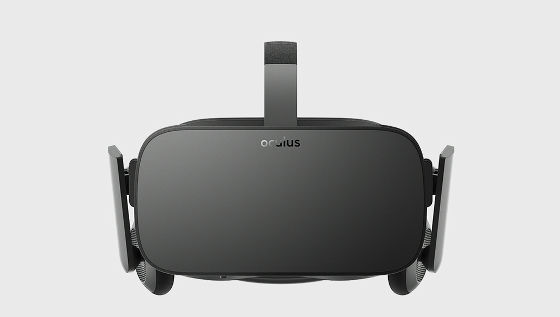 Looking at Rift from above it is like this.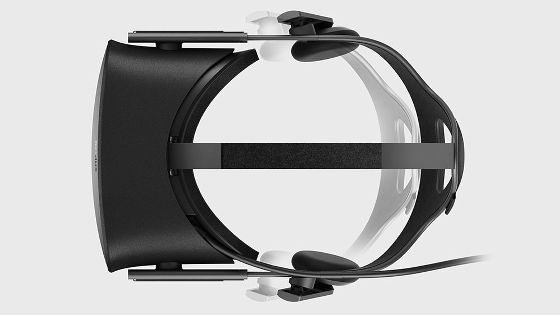 Will it be like this if you experience VR space with Rift?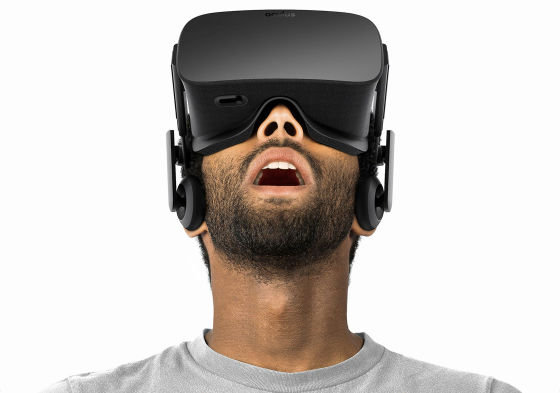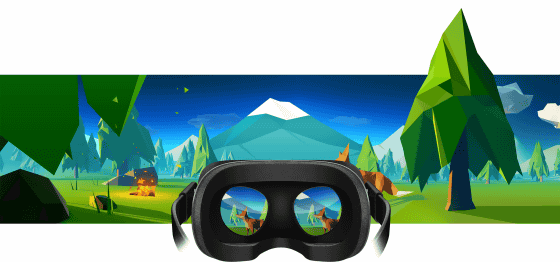 A desktop type sensor is like this.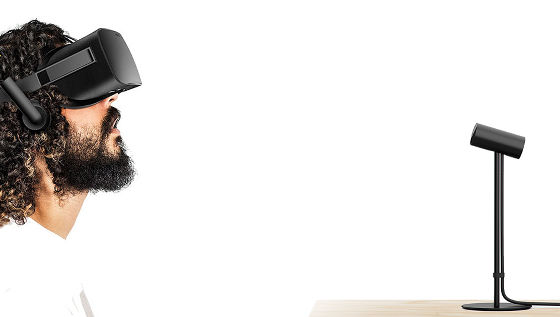 headphone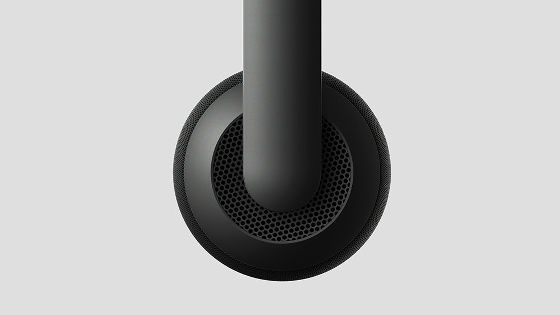 It comes with a controller for Xbox One, and you can play the game immediately after purchase.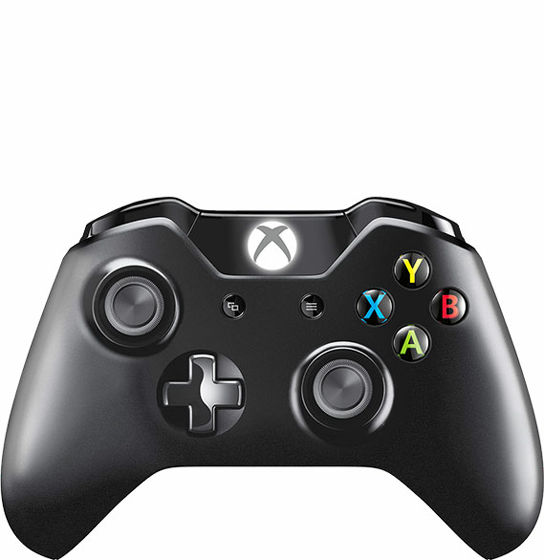 And dedicated controller "Oculus Touch"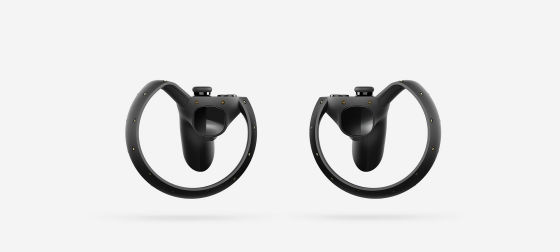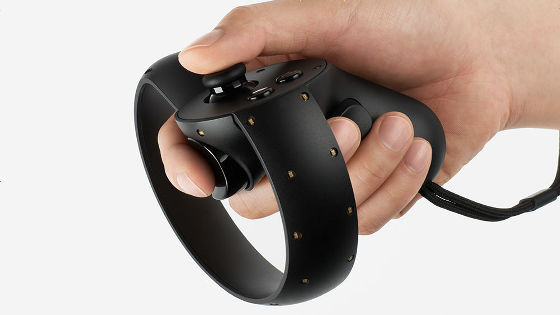 The play style of the game seems to change greatly.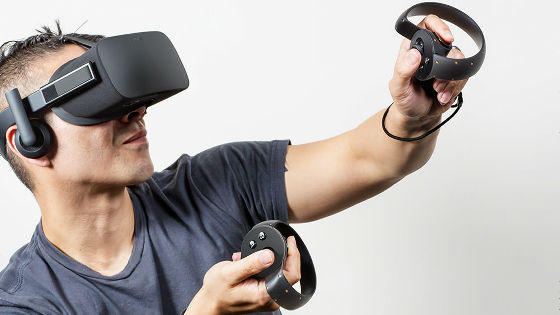 Rift will be released in Q1 (January to March) in 2016.