Movie running NES emulator on iPad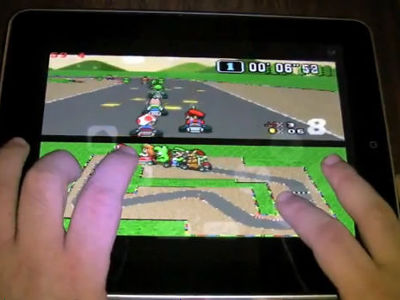 It is a movie that is running a super NES emulator on iPad.

This is using a
super NES
emulator '
snes4iphone
' for iPhone / iPod touch converted for iPad, and it is possible to play software of the
SNES
by touching the button displayed dimmed on the screen. You
In addition, it seems that you can play with the Wii remote control with the iPad as a monitor.
Movie playback is below.
YouTube-Apple iPad running SNES (snes4iphone) .wmv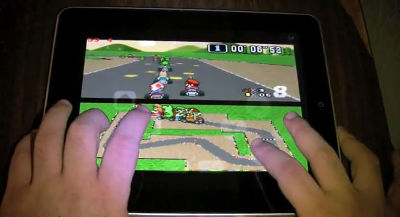 Touch the snes4 iphone icon for iPad on the home screen.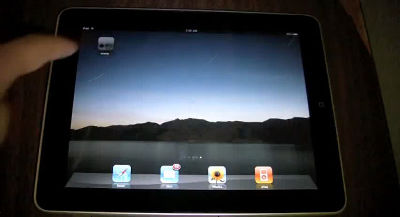 Then select the software to play. This time we chose Mario Kart.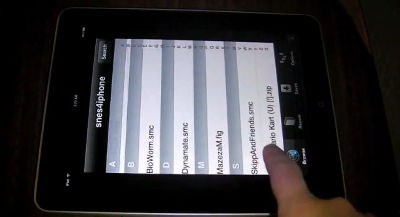 Then Mario Kart was launched and a button was displayed on the screen.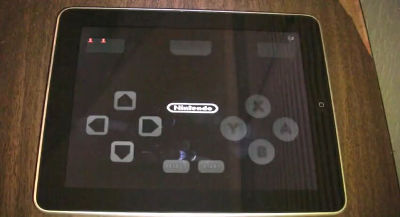 The buttons are dimmed so they do not get in the way of the game screen, but the hands and fingers that are playing are quite disturbing.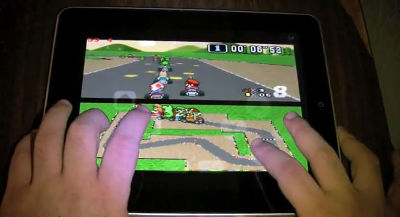 Games that can be played comfortably in this way seems limited ....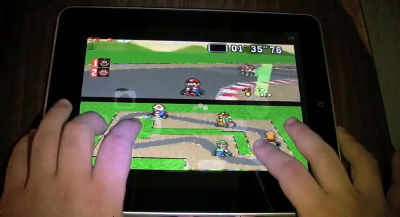 It seems that there is also a function to play using the Wii remote control for such a time.
YouTube-Super Mario World for Super Nes on my iPad using the Wiimote