I tried touching the camera application `` Photoshop Camera '' that instantly processes Photoshop level processing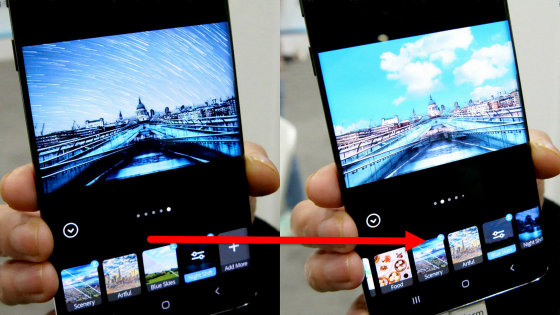 Adobe announced in Adobe MAX 2019 that it is developing Photoshop Camera with a unique camera effect that will allow anyone to use full-fledged photo processing technology. At the Adobe MAX 2019 venue, there was a space to touch the application under development, so I actually tried using it.

Take more attractive photos with unique camera effects | Photoshop Camera

https://www.adobe.com/jp/products/photoshop-camera.html
At the Adobe MAX venue, there was a space to touch the iPhone / smartphone with the Photoshop Camera under development.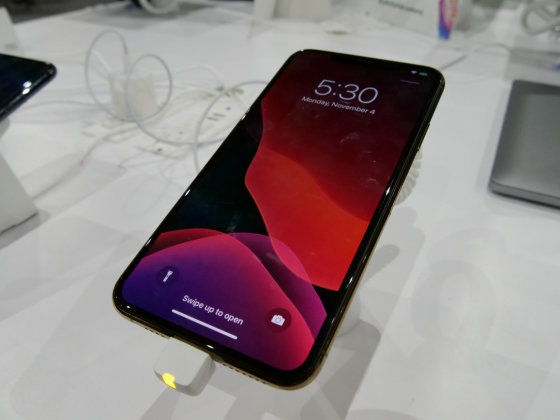 You can see how you actually use the "lens" (effect) of the app from the following.


I tried using `` lens '' of `` Photoshop Camera ''-YouTube
Artificial intelligence installed in the app, Adobe Sensei, detects what is reflected in the camera, and shows the 'recommended' effect according to the subject. When shooting a person's face, portrait effects lined up at the bottom of the screen. The following effects where flowers dance are from Korean artists.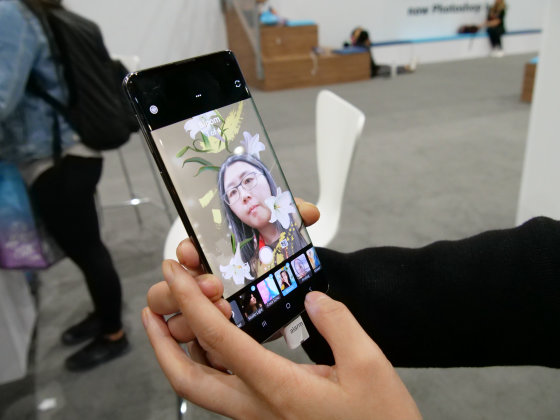 By switching the lens to be used from the bottom of the screen, you can see the effect change in real time.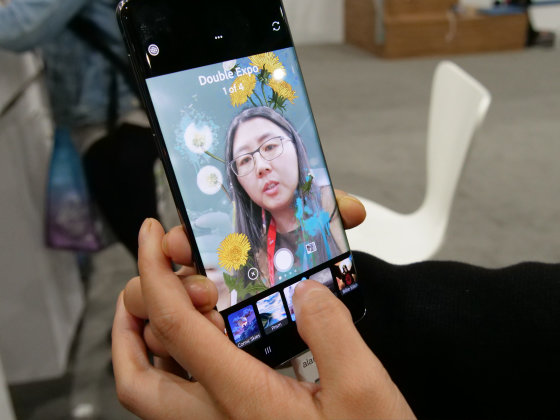 The atmosphere changes in a moment. Photoshop Camera recognizes the dynamic range and color tone by Adobe Sensei and automatically adjusts it to a better shape. This makes it easy for people who are not familiar with photo processing.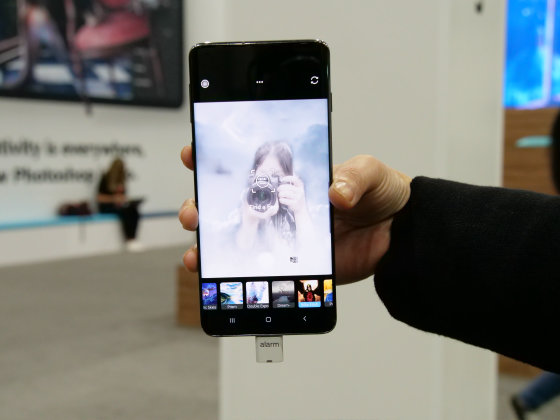 You can see the shooting in real time using the "lens" of Photoshop Camera from the following movie.

Shooting using `` lens '' of `` Photoshop Camera '' in real time-YouTube


In addition, try using landscape pictures saved on your device. Tap the "Lens" button at the bottom left of the screen.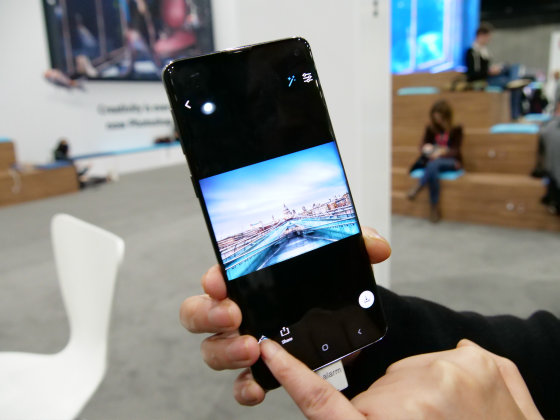 If you choose the best effect for the landscape ...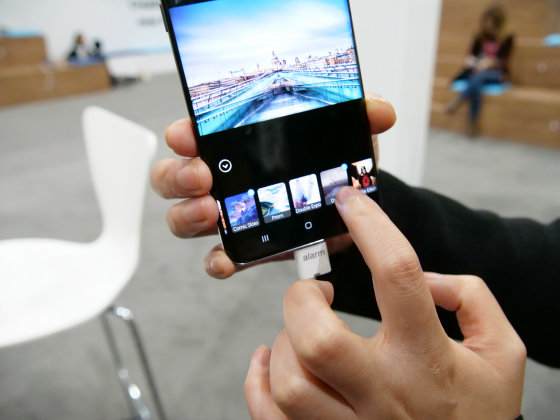 In this way, you can easily change the shooting time and atmosphere without changing the subject.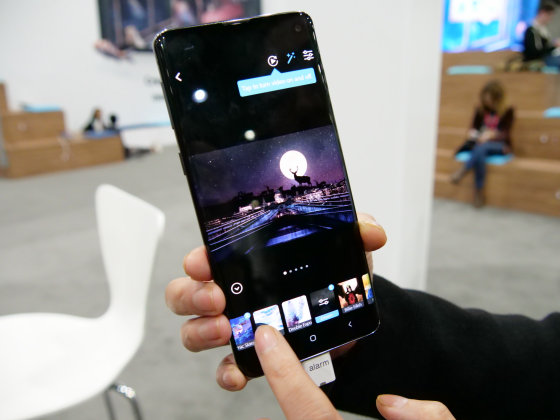 Try clear weather ......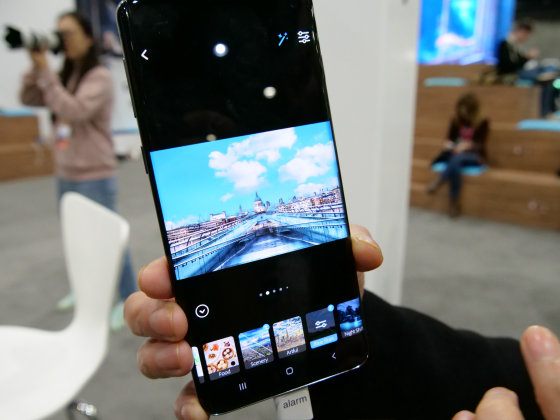 Try starry sky.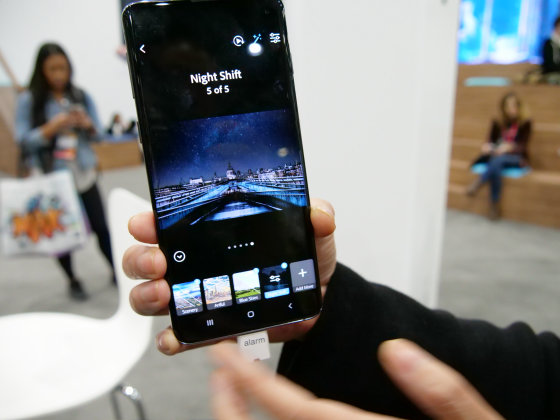 A shooting star has an animation that actually flows.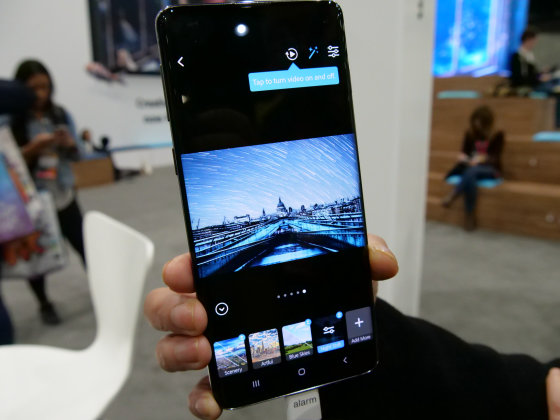 There was also a button at the top right of the screen to play / stop the animation. From the icon next to it, you can also adjust fine shadows, highlights, and exposure.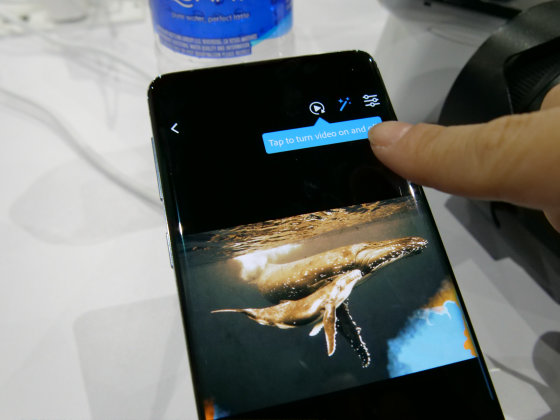 You can check the manual adjustments such as exposure from the following.


Adjusting exposure etc. with `` Photoshop Camera '' looks like this-YouTube
First tap the icon on the top right of the screen.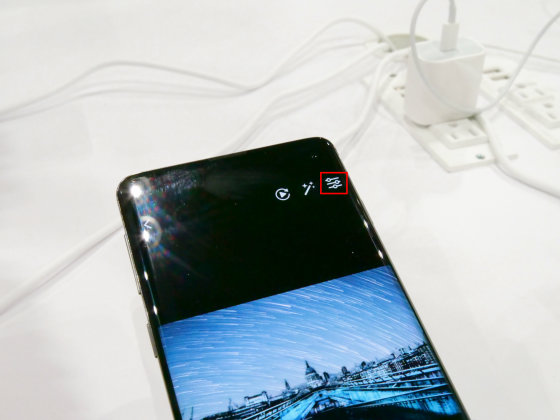 The manual adjustment screen looks something like this. 'Saturation', 'Natural saturation', 'Exposure', 'Contrast', etc. are lined up at the bottom of the screen.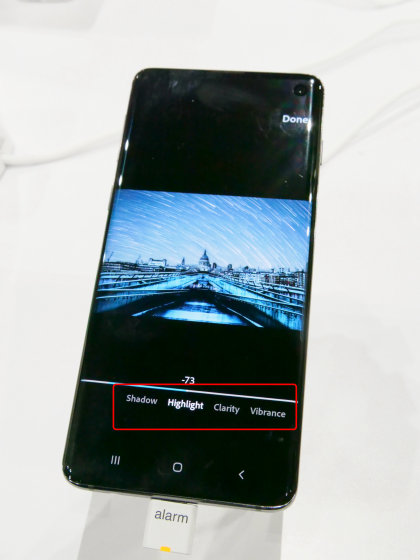 Select the item you want to adjust and slide the screen with your finger to weaken or strengthen the effect. Below is the maximum exposure reduction.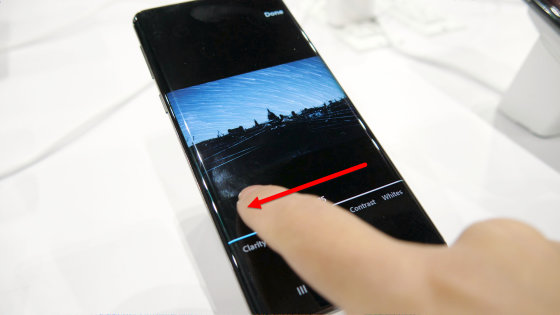 Raise it like this. This area can be operated in the same way as a general camera app.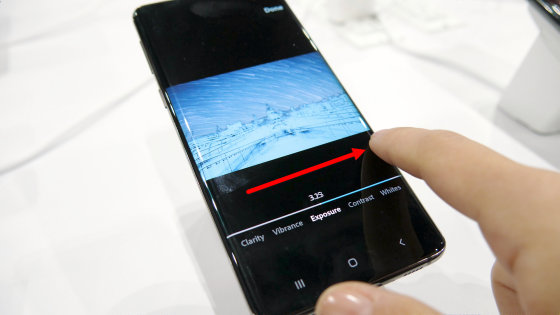 Also, tap on the "Add More" item as you slide through the lens options.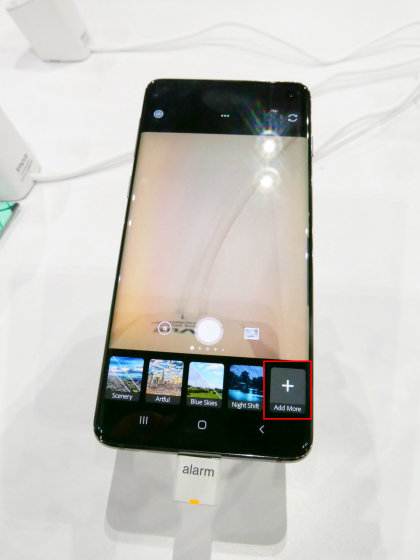 It is a lens library, and you can choose your favorite lens from here and install it on the camera.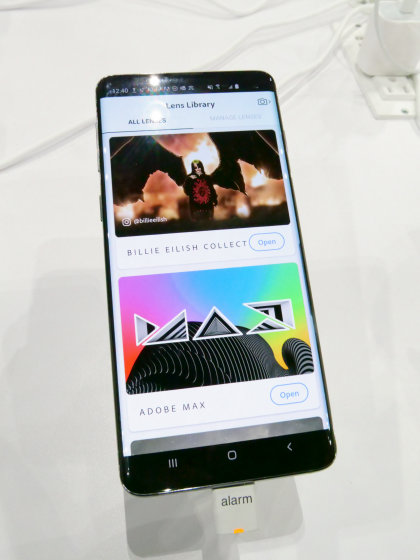 Lenses were divided according to the type of subject, such as scenery, food, and portrait.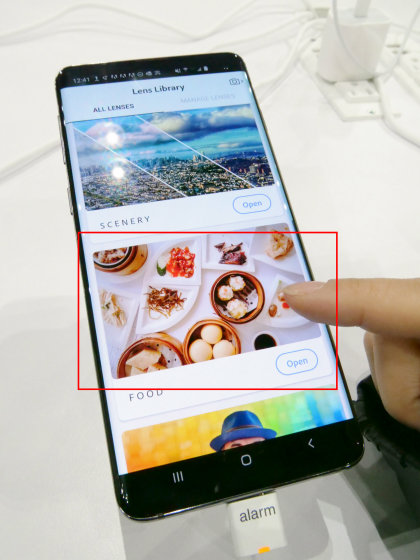 Photoshop Camera is currently under development for iOS and Android. It is scheduled to be released in 2020, but anyone who wants to try out the app or make a custom lens can register here .