Automatic photo editing function by AI has appeared in 'Google Photos', you can freely change the light source and blur the background


On September 30, 2020, Google's free photo and movie storage service '
Google Photos
' has a 'Suggestions' function that can automatically edit photos by machine learning, and the position of the light source is optional Announced the addition of a changeable 'Portrait Light' to.
A new, more helpful editor in Google Photos
https://blog.google/products/photos/new-helpful-editor/
Below is the new 'Suggestions' tab added by this announcement.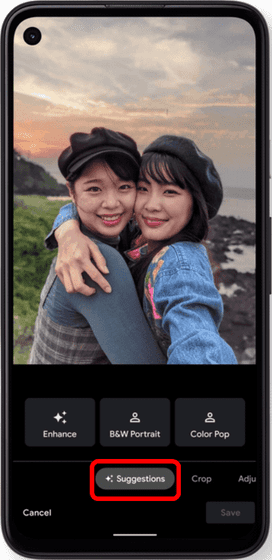 In 'Suggestions', you can use the function that machine learning automatically corrects photos with one tap. For example, if you tap 'Color Pop', you can make only the background monochrome and make the person who is the subject stand out clearly. Google plans to add more types of 'suggestion' features to Google's Pixel series in the coming months.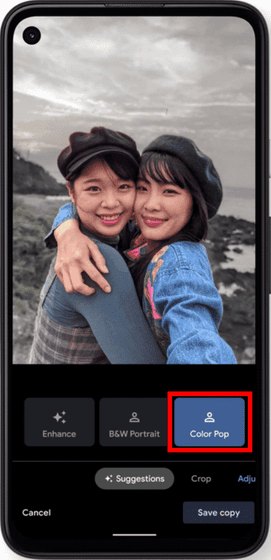 In addition, the user interface (UI) of the editing function has been expanded to allow more intuitive editing of brightness, contrast, saturation, etc. For example, if you select 'Blur' from 'Adjust' ...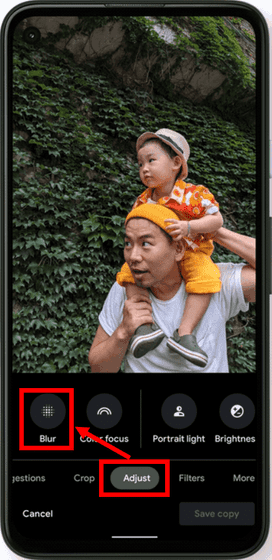 The following sliders are displayed, and you can intuitively change the degree of background blur.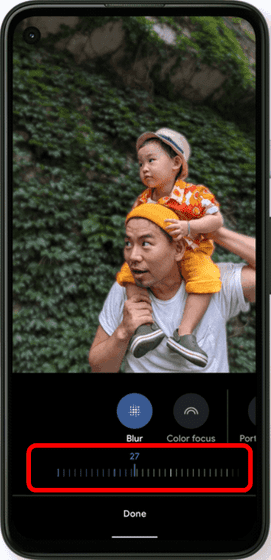 At the same time, Google announced 'Portrait Light,' a new feature available on the 5G-enabled Pixel 4a and Pixel 5. If you use 'Portrait Light' from the portrait of Google Photos, a circle indicating the light source will be displayed like this.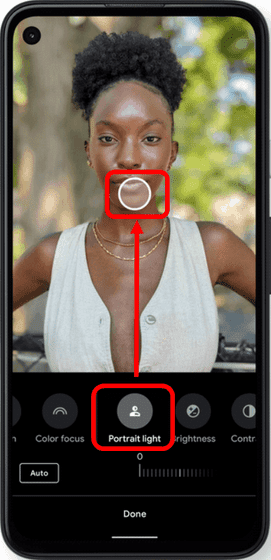 Dragging this circle to the right side of the screen changed the shadows and shine of the skin as if there was a light source on the right side of the person.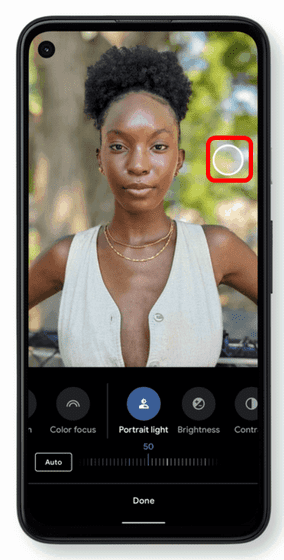 When you move the light source to the left side of the person, it looks like this. 'Portrait Light' implemented in 5G compatible version Pixel 4a and Pixel 5 will be released to other Pixel series in the near future.