Nintendo Switch Lite also found that the `` stick moves without permission '' bug has not been fixed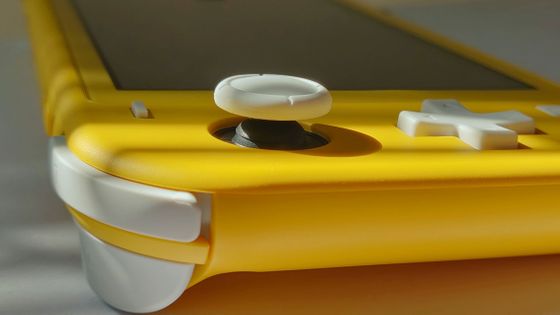 By
spencer
There have been multiple reports that the
Nintendo Switch Lite
released on September 20, 2019, will have a "Joy-Con stick moves on its own" as with the Nintendo Switch.
Joy-Con drift lawsuit adds Switch Lite to class-action complaint-Polygon
https://www.polygon.com/nintendo-switch/2019/9/28/20888540/nintendo-switch-joy-con-drift-lawsuit-switch-lite-repairs
"Joy-Con Drift" is a malfunction that causes the joystick to be recognized as being input even though you are not touching Joy-Con, causing unintended operations in the game. Several users have reported that this bug occurs at Joy-Con of Nintendo Switch, and it has developed into a class action in the United States, but it was just released on September 20, 2019
Nintendo Switch Lite
sticks have been reported to have similar problems.
According to
Polygon
, who reports this news, the report received was "The
Legend of Zelda Breath of the Wild
was played, but the camera moved without touching the analog stick. '
I ca
n't fix the problem' 'The
Legend of Zelda
was playing a
dream island
, but Joy-Con drift occurred in just 20 hours of play. Nintendo Switch Lite seems to have Joy-Con drift faster than Nintendo Switch It seems to be.
Chimicles Schwartz Kriner & Donaldson-Smith Law Office announced that Nintendo's American corporation, Nintendo of America, said on July 19, 2019 that 'Nintendo Switch's Joy-Con Drift will prevent users from playing games.' We started a class action. In response to Nintendo Switch Lite's bug report against Joy-Con, Chimicles Schwartz Kriner & Donaldson-Smith law firm filed a class action complaint regarding Joy-Con drift, as well as Nintendo Switch's Joy-Con stick Also added.
Nintendo Switch's `` Joy-Con stick moves without permission '' failure to cause Nintendo to take a class action-GIGAZINE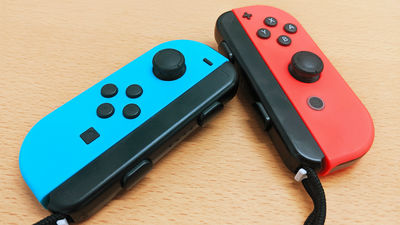 According to Nintendo's internal data
obtained by Vice
, Nintendo has begun repairing Joy-Con, which has a problem, free of charge for any cause failure since the end of July 2019.
Nintendo Switch's controller problem reports that `` Nintendo is planning to repair the controller free of charge & refund to paid repairers ''-GIGAZINE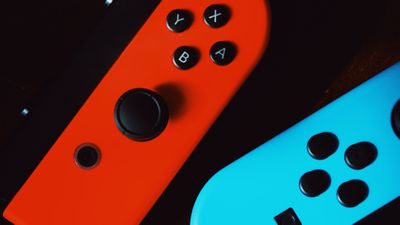 Nintendo officially shows countermeasures on the Q & A page about Joy-Con drift, but it seems that the same malfunction occurs in Nintendo Switch Lite, and 'Nintendo Switch Lite body' has been added to the repair target product .

[Switch] Stick moves without permission or some buttons do not respond.

https://support.nintendo.co.jp/app/answers/detail/a_id/33812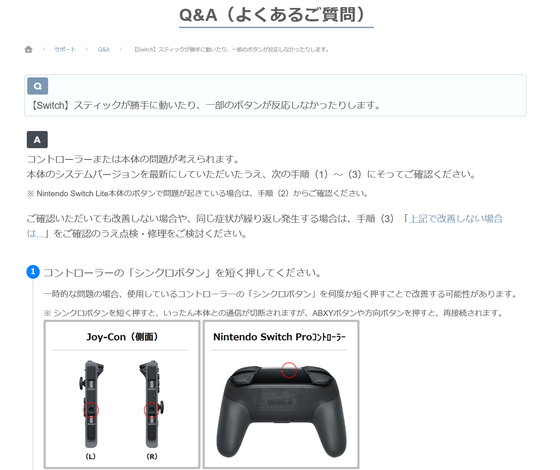 Note that Schwartz Kriner & Donaldson-Smith Law Office, in a class action, did not rely on monetary remedies for damages, but a declaratory remedy for the rights of the parties under the defendant's guarantee, and a public injunction. Seeking 'relief'.