Pirated version of Nintendo Switch 'Super Mario Party' circulates online on 2 days before launch

New Mario Party series " Super Mario Party " which is one of Nintendo's classic games will be released on October 5, 2018 (Fri) for Nintendo Switch. But two days before the launch, Motherboard of overseas media points out that a pirated version of Super Mario Party has already been on-line.

Pirated Copies of 'Super Mario Party' Leak Online Two Days Before its Release - Motherboard
https://motherboard.vice.com/en_us/article/evwmgj/super-mario-party-leaks-online-nintendo-switch-piracy

Motherboard points out that the pirated version of "Super Mario Party" is shared on Torrent site and Discord channel which distributes illegal copies, on the game forum, at the timing of refraining from selling soon. The pirated version which is shared is distributed in two different file formats.

Motherboard seems to have independently checked that the distributed file is actually operating normally on the Nintendo Switch. The following image was taken of a pirated Super Mario Party playing on Nintendo Switch. Motherboard wrote that it could not distinguish from "where the game leaked out" "Where was the first uploaded?"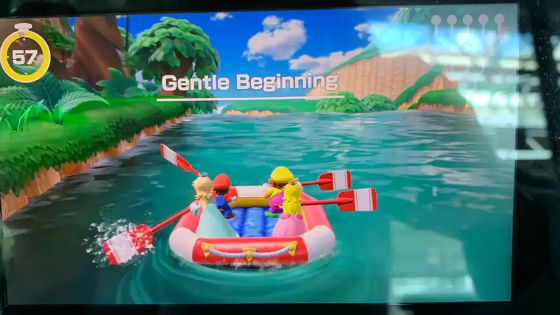 In recent years, "Pocket Monster Sun Moon" released in November 2016 leaked out before the release, and " Zelda 's Legend Breath of the Wild " released in March 2017 was also discharged before the launch , It is a very rare case that Nintendo's game runs out before it is released.

When the soft data of "Pocket Monster Sun Moon" and "The Legend of Zelda Breath of the Wild" leaked out, it seems that there was no trace widely used in the community hacking the console. However, in the case of the Super Mario Party, there are many Google Drive links and torrent files, and Motherboard sees that there is a high possibility that the hacking community is deeply involved in the outflow.

In fact, the pirated version of the Super Mario Party that leaked at the time of writing the article is only to be operated on the Nintendo Switch which was hacked or remodeled, so anyone can easily access the information on the hacking community , Motherboard says, "It is not easy for Nintendo to stop spreading piracy."



As of January 2018 it turned out that hacking of the Nintendo Switch has advanced to a considerable level. In fact, hacking the Nintendo Switch body improves customizability and makes it possible to operate independently created applications and games. However, it seems that it is becoming a big problem to access and modify game data that Nintendo does not intend from there.

Hint of Nintendo Switch is advanced to a considerable level - GIGAZINE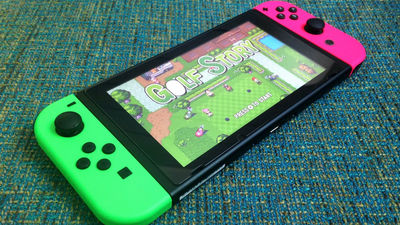 The most common reason to hack the Nintendo Switch is to "play pirated games". However, Nintendo is not doing good piracy spreading on the Internet, and in July 2018 it is on the legal means of appealing a famous site that distributes pirated games. In response to this move, the site that distributes some pirated games declared to end distribution of data.

Nintendo sued a famous site to distribute pirated games, damages compensation is hundreds of millions of yen? - GIGAZINE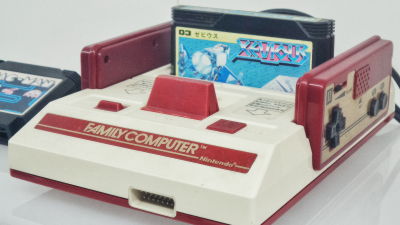 PlayStation 4 and Xbox One have been able to prevent most piracy by requiring frequent system updates and periodic Internet connections. However, as one of the attractions of Nintendo Switch is its portability, it is obvious that if you are required to connect to the Internet on a regular basis, it will have a serious impact on the game play experience on the go. Nintendo Switch is considered to be difficult to take countermeasures against piracy similar to PlayStation 4 and Xbox One.

However, the Nintendo Switch has adopted a powerful online detection system, and when "identifying the terminal that is playing pirated game" is specified, a mechanism to prevent pirated games from being played immediately by separating the target from the network immediately It exists.

Nintendo Switch employs a powerful online detection system to eradicate pirated games - GIGAZINE