A site where you can play 'Super Mario 64' for free from your browser has appeared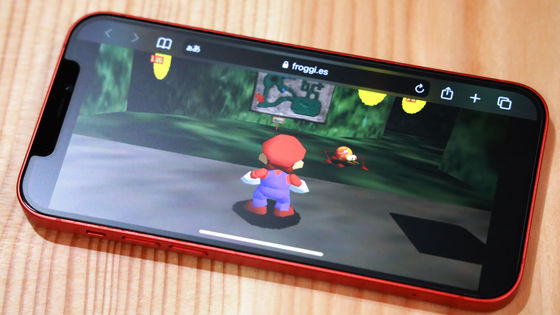 A site where you can play 'Super Mario 64
', the first 3D work of the Super Mario series released as an action game for NINTENDO 64 in June 1996, for free from the browser has appeared.
Super Mario 64 on the Web!
https://froggi.es/mario/
Random: You Can Play Super Mario 64 Via The Xbox's Web Browser --Nintendo Life
https://www.nintendolife.com/news/2021/08/random_you_can_play_super_mario_64_via_the_xboxs_web_browser
You can now play'Super Mario 64' in a web browser on iPhone, iPad, and Mac ―― 9to5Mac
https://9to5mac.com/2021/08/20/you-can-now-play-super-mario-64-in-a-web-browser-on-iphone-ipad-and-mac/
Based on the project 'Decompiling Super Mario 64 and extracting the source code by programming language' being promoted on
GitHub, a site that made it possible to play Super Mario 64 from the browser has appeared.
.. The site is as follows, and Super Mario 64 can be played not only from the browser of the PC but also from the browser of iPhone, iPad, and Xbox Series X.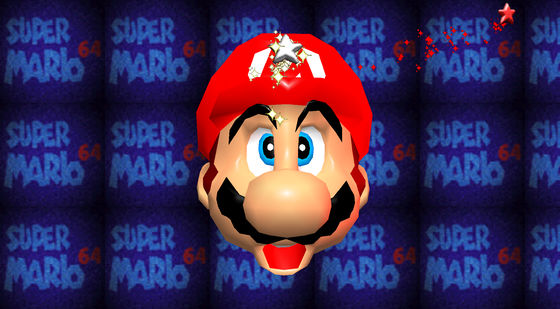 The following movie is a movie that uses Edge, which is the browser installed in Xbox Series X, to access the above site and play Super Mario 64 with the controller.

Don't mind me. Just playing Super Mario 64 on my Xbox Series X.

Pic.twitter.com/ak57JVEBOr — Daniel Hollis (@DanielAJHollis) August 20, 2021


When I actually played the browser version of Super Mario 64, there was almost no delay or lag, and it was possible to enjoy the game so smoothly that I could not think that I was playing on the browser. You can also play from your iPhone or iPad by connecting a controller. In addition, although it is also possible to save save data, 9to5Mac warns that 'when saving save data, do not delete the cache of the browser'.

The operation method is as follows.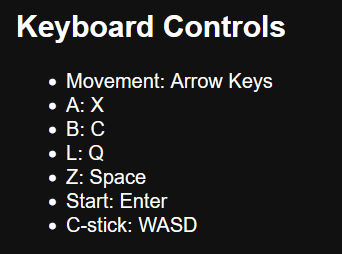 Nintendo is known for claiming copyright infringement using the Digital Millennium Copyright Act (DMCA) for distribution of game ROM data and distribution of modified versions, and strongly demanding suspension of distribution. About the browser version of Super Mario 64 Nintendo Life, a Nintendo-related media, wrote, 'I don't know how long Super Mario 64 can be played on the browser.'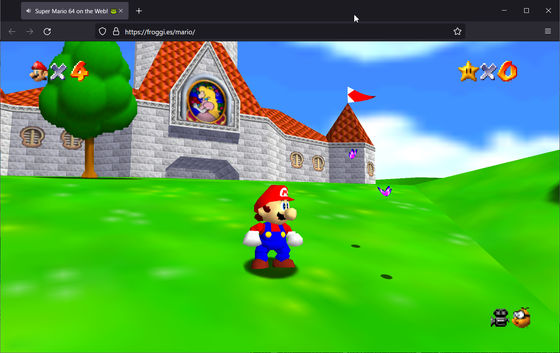 Regarding the fact that Super Mario 64 can be played on the browser, Nintendo Life said, 'Since the data size of the original Super Mario 64 is about 8 MB, it is not surprising that this game can be played on the browser. Rather, GIF on Discord. Sending images and playing YouTube videos would be heavier as data. '