Will Apple's original drop prevention tag 'Smart Tracker' be announced soon?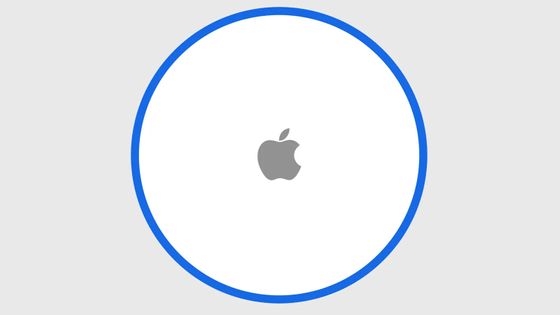 Regarding the 'tile smart tracker' that Apple is reported to be developing, Apple-related news media
9to5Mac
has released a summary of what is known at this stage.
Everything we know about Apple's Tile-like item track device --9to5Mac
https://9to5mac.com/2019/09/01/apple-item-tracking-device/
Apple's Tile-like tracking device likely to have removable battery, AR features, work with'Items' tab in Find My app --9to5Mac
https://9to5mac.com/2019/08/30/apple-tile-like-tracking-device/
'Smart Tracker' is a device that can be tied to things you don't want to lose, such as wallets and regular pockets, and prevent lost items by using notifications on your smartphone. There are a wide variety of smart trackers on the market, but 9to5Mac reports a product called 'Tile' as an 'example of a popular smart tracker.'
Amazon.co.jp: Tile Mate (battery replacement version) Find what you are looking for / smartphone Loss prevention Japan-US share No. 1 smart speaker compatible [Works with Alexa certified product] [Japanese authorized distributor] EC-13001-AP: Home appliances / cameras
In June 2019, 9to5Mac investigated the data in iOS 13 and found that there is a new device such as AirPods that can be paired when brought close to the iPhone. 9to5Mac speculates that this new device is a smart tracker under development. In addition, there were images in the data that suggested the look of the new device. Although subject to change before the official announcement, Apple's smart tracker is a circular device with the Apple logo as shown in the image below, and it seems to have a removable battery.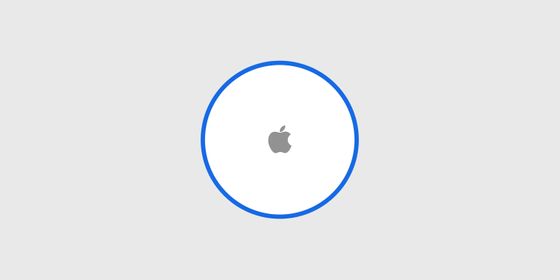 A feature of Apple's smart trackers that other companies' products cannot imitate is 'integration with iOS'. Apple's smart tracker leverages the 'Find My' feature of iPhones, iPads, and Macs, where a stranger's Apple device automatically catches the smart tracker's signal to notify the owner of the smart tracker's current location. It seems that they will do it. Furthermore, it is possible to detect even if the terminal is offline.

You can find out more about the 'Find My' feature by reading the following articles.


What is the mechanism of the 'Find My' function that can be located even on offline terminals announced by Apple? --GIGAZINE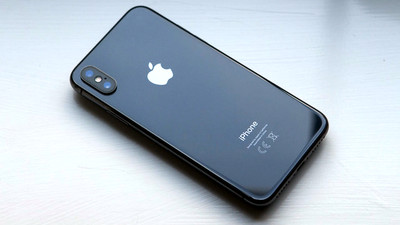 9to5Mac says it's 'unknown' about the price of this Apple smart tracker, but 'I'm hoping that it can be purchased for less than the price of a typical smart tracker, which is $ 30.' 9to5Mac reports that Apple's smart tracker will be announced at the new iPhone announcement event held at 2:00 GMT on September 11, 2019 .