The new fighter of "Super Smash Bros. Smash Bros. SPECIAL" is the possibility of SNK characters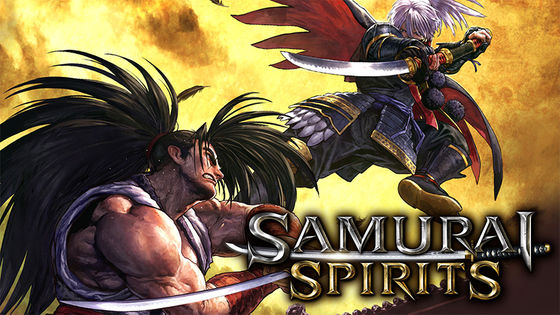 In
``
Super Smash Bros. Smash Brothers SPECIAL
'' that appeared for
Nintendo Switch
, a total of 75 fighters can be used, but in addition, it has been announced that 5 new fighters will appear as additional download contents (DLC) . The article created time,
Persona 5
'of the
Joker
', 'Dragon Quest series
hero
',
Banjo-Kazooie
from the '
Banjo & Kazui
participation of' and is revealed, already Joker & hero is delivered. The details of the remaining two new fighters were not revealed, but from the latest file uploaded on the Nintendo official website in the UK, the possibility that the next DLC will be a character of
SNK
became clear It is.
The Next Super Smash Bros. Ultimate Character May Be From an SNK Game-IGN
https://www.ign.com/articles/2019/09/01/the-next-super-smash-bros-ultimate-character-may-be-from-an-snk-game
Twitter user
@PushDustIn
discovered that SNK characters could potentially compete in Super Smash Bros. SPECIAL. He discovered that SNK's copyright notice exists on the page describing the DLC's
fourth set
, which is known to be delivered by the end of February 2020.
Challenge Pack 4 in #SmashBrosUltimate will apparently be a character from SNK.
Here is the link: https://t.co/3BKouDv4sQ

Below In Case Screenshots Nintendo Takes It Down. Thanks For To AttoNew_WabiSabi For The Heads Up. Pic.Twitter.Com/im9SFFdHvC

— PushDustIn (@PushDustIn) September 1, 2019


"© SNK CORPORATION ALL RIGHTS RESERVED." Is displayed at the bottom of the screen.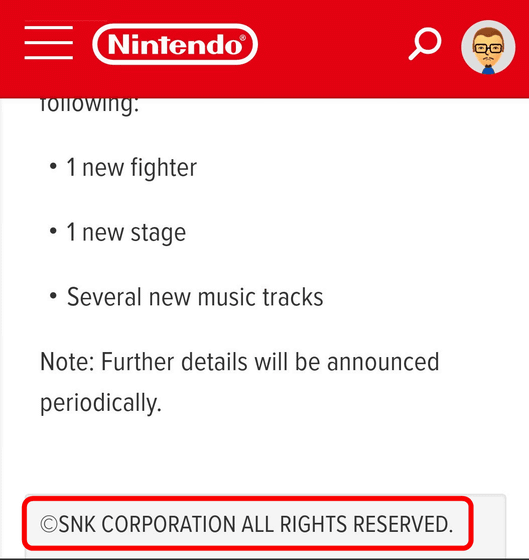 SNK is ' SAMURAI SPIRITS ' and ' METAL SLUG ', ' THE KING OF FIGHTERS a company that handled the title, such as', in the second half of 2018 40 anniversary has been welcomed. In August 2019, it is clear that SAMURAI SPIRITS will participate in " SOULCALIBUR VI ", a popular title of NAMCO BANDAI.

Even more! As a guest character of the paid DLC added in "Season 2", "SAMURAI SPIRITS" has decided to participate in "Hao Maru"! Information such as delivery time will be released later. Please look forward to future news! # Soul Calibur # Samspi # Samurai Spirits pic.twitter.com/yRUh8llidD

— SOULCALIBUR (@soulcalibur) August 4, 2019


It is rumored that Nintendo Direct, which will release Nintendo's game-related information, will soon be held, but details are not disclosed at the time of article creation.


in Game, Posted by logu_ii