Anker Announces Alexa-Based Home Speaker Cheaper than Amazon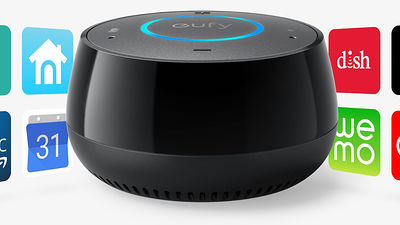 Mobile related equipment manufacturer "Anker" has a reputation for high performance but low price mobile battery, furthermore home appliance brand "Eufy"We are promoting the product lineup that can not be caught by the starting brands, such as releasing a cheap robot vacuum cleaner from Rumba, although it is late. Such Anker has entered the home speaker industry which is becoming one big market in the United States, it is cheaper than Amazon's mobile size home speaker "Echo Dot"Eufy GenieWe announced.

Anker made a tiny Alexa speaker that's like an Echo Dot but cheaper - The Verge
https://www.theverge.com/circuitbreaker/2017/8/9/16117956/anker-eufy-genie-announced-price-amazon-echo-competitor-cheaper

Anker announces Alexa speaker with one neat trick | Android Central
https://www.androidcentral.com/anker-announces-alexa-speaker-one-additional-trick

Amazon sells three types of "Echo" series of home speakers equipped with voice assistant "Alexa": the standard model "Amazon Echo", the small size "Amazon Tap" compatible with Blutooth, and the mobile size "Echo Dot" I will. Compared to these, Anker's first Alexa-equipped home speaker "Eufy Genie" has a price of $ 35 (about 3800 yen), the lowest price version of Echo
It is cheaper than Dot. The size is slightly larger than Echo Dot, but Anker is superior to Echo Dot in audio quality and provides the same function as Echo Dot.

In addition, Eufy Genie plans to release a higher model of $ 40 (about 4400 yen), "Bluetooth support" will be added to connect to external speakers to make music playable. Since Echo Dot also supports the Bluetooth connection function, if it is $ 40 version it may be content that can be compatible with Echo Dot.

Eufy Genie has already been released in the US, but since it will be shipped after August 16th, it is still unknown how much the difference with Echo Dot is at the time of article creation. But if you really can do the same or better than Echo Dot, people who have Amazon Echo of the standard model will need the needs of those who think "I want to put Alexa in another place" The Verge expects it when it comes to responding products.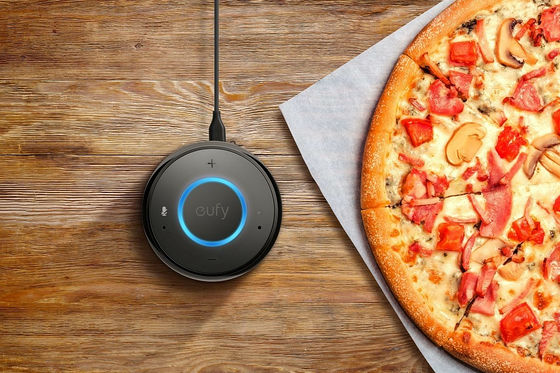 Eufy Genie also has a function different from that of Amazon's Echo, and it also has a function to control in collaboration with Anker's Eufy brand smart home appliances. Although many smart appliances have not appeared yet from Eufy, Anker is planning to release "smart lighting" and "smart wall outlet" in a few weeks. Although I do not know the details yet, considering the price of Eufy Genie, it seems that low-cost IoT equipment will appear, there is a possibility that it will be easy to purchase along with Eufy Genie.

You can understand how you actually use Eufy Genie by looking at the following movie.

Meet Eufy Genie, the Alexa-smart speaker that grants infinite wishes - YouTube