A new internal document on the plan that Facebook sells access to user data is leaked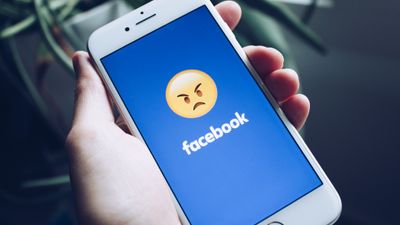 by www.shopcatalog.com

2018, Facebook is the user data of 50 million persons in the consulting firm Cambridge Analytica (Cambridge Analytica) have been used will publicly be, it has been presented doubts about the nature of user information protection. Also, in December 2018, Facebook's internal documents were leaked by the British Parliament, calling for a big ripple, but it was reported that more than 100 additional internal documents were leaked.

More Internal Facebook Documents Leak Online, Revealing How Facebook Planned to Sell User Data
https://gizmodo.com/more-internal-facebook-documents-leak-online-revealing-1832874062

Facebook planned to spy on Android phone users, internal emails reveal
https://www.computerweekly.com/news/252458208/Facebook-planned-to-spy-on-Android-phone-users-internal-emails-reveal

Facebook's user data is said to have been used not only for the presidential election of the United Kingdom but also for the referendum on the British EU withdrawal (Brexit), the British parliament wanted to elucidate the whole scandal of Facebook and Cambridge analytika is. The British Parliament had taken actions such as calling Facebook CEO Mark Sackerberg to the Congressional hearing, but Mr. Zuckerberg refused to attend the hearing.

The British Parliament therefore watches the lawsuit that Facebook raised from a company called "Six 4 Three." Six4Three was developing an application named "Pinkini" that "you can collect all the pictures of bikinis and bathing suits posted by friends on Facebook by paying $ 1.99 (about 220 yen)". However, since Facebook prohibited Pinkini application from accessing photos on Facebook, Six4Three caused a lawsuit against Facebook asking for $ 250,000 (about 28 million yen).

In this case, Six4Three submits the internal Facebook document obtained as evidence. Although the submitted document was treated as private, the British Parliament said at the timing when Mr. Ted Kramer, the founder of Six4Three is staying in London, "The internal document of Facebook is submitted to British Parliament It issued a command saying that he secured internal documents that had been stored on Mr. Kramer's PC.

The British Parliament judged that "the public nature is extremely high" about the acquired Facebook internal documents, and the content over 250 pages summarizing the internal documents was published on the net. Internal documents pertained to Facebook internal communications from 2012 to 2015, discussing how Facebook monetizes access to user data.

Secret documents of 250 pages including Facebook executives internal e-mails are released publicly by the British Parliament on the Internet by Zuckerberg - GIGAZINE



But in February 2019, a new 66 pages of internal Facebook documents were published on GitHub, unlike what the British Parliament made public in the past. In the internal document you can see that Facfebook employees including Mr. Zuckerberg were exchanging information on how to monetize access to user data.

btrmisc / fb - 643 - extended.pdf at master · BuxtonTheRed / btrmisc · GitHub
https://github.com/BuxtonTheRed/btrmisc/blob/master/fb-643-extended.pdf

The publication of the new document this time is England programmer Mr. Matt Fowler who works under the name BuxtonTheRed . About journalist Duncan Campbell on that GitHub page professed on Twitter, and a lot of people knew about it. According to Campbell, the series of published documents is part of a 1.5 million page document prepared for litigation concerning Six4Three.


Previously Unpublished Emails Important, Internal Documents Have Been Disclosed Https://T.Co/v9eR0ZvNim Docs Reveal AttoFacebook As "Digital Gangsters" As UK Parl'S AttoDamianCollins AttoCommonsCMS Calls Them # Six4ThreeFiles Attocarolecadwalla Attoprofcarroll AttoVideo_Forensics Attopodehaye

- Duncan Campbell (@ dcampbell_iptv) February 22, 2019

It is unclear how exactly Fowler got a document that the British Parliament did not publish, but "The new document released this time is a document that was secured by the British Parliament but was not released." , Mr. Campbell explains by mail exchange including Mr. Fowler.

It seems that you can read the contents supporting Six 4Tree's assertion that Facebook is trying to monetize user data from published documents and that they were trying to grant different data access rights to each company. There are other plans discussed internally in Facebook, "Plan to track user's location using Android app" "How competing apps use Facebook's user data "We introduced a" coefficient "to judge how intimate a user and a specific user are intimate, and planned to improve the conversion rate of advertisements" and so on.

On the other hand, Facebook spokesperson said, "As with the internal documents leaked in December 2018, the published internal documents picked up only the convenient part, and a one-sided look that ignored the important context It is what it is. "

It should be noted that the judge in charge of the Six4Three and Facebook of the lawsuit is confidential document to be evidence of the trial are published by the British Parliament, that it is spread on the Internet as a "non's conscientious acts" have condemned I will .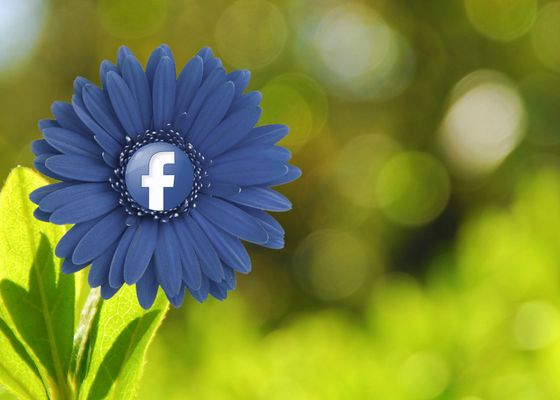 by mkhmarketing