A document leaked stating that Facebook thinks it's difficult to split Instagram and WhatsApp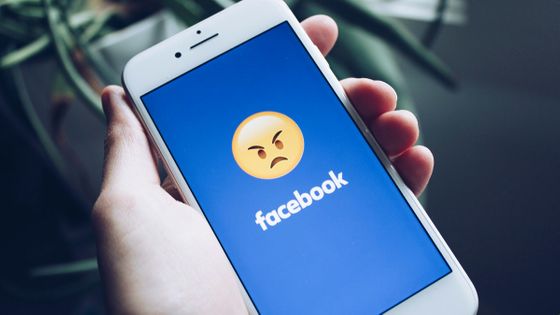 by
www.shopcatalog.com
Facebook, which owns Instagram, a photo-sharing SNS, and WhatsApp, a messaging app, is
being investigated by
the
US Justice Ministry
under
antitrust law
along with Amazon and Google. Meanwhile, in response to the Justice Ministry's request that 'Facebook should separate Instagram and WhatsApp,' Facebook said, 'Attempts to split Instagram and WhatsApp will hurt users, weaken security, and cost a lot of money.' A document was leaked showing what he was thinking.
Facebook Says Government Breakup of Instagram, WhatsApp Would Be'Complete Nonstarter' --WSJ
https://www.wsj.com/articles/facebook-says-government-breakup-of-instagram-whatsapp-would-be-complete-nonstarter-11601803800
Antitrust Lawsuit Against Facebook No Slam Dunk | PYMNTS.com
https://www.pymnts.com/antitrust/2020/doj-antitrust-lawsuit-against-facebook-no-slam-dunk/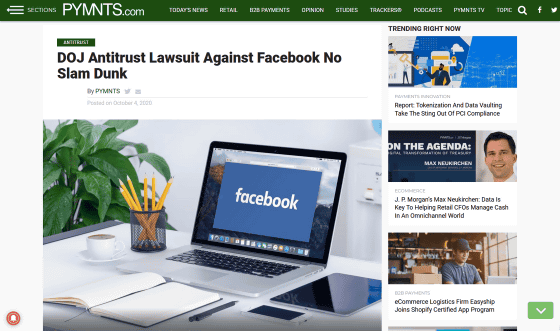 Facebook acquired
Instagram,
which was growing rapidly
at the time, for $ 1 billion (about 81 billion yen
at that time) in 2012, and
WhatsApp was $ 19 billion (about 1.9 trillion yen at that rate
) in
2014.
) Was acquired
. The deal was approved by regulators at the time, but some lawmakers have raised concerns about antitrust violations and are calling for Facebook to separate Instagram from WhatsApp.
Facebook CEO Mark Zuckerberg, who attended the hearing on July 29, 2020, was asked, 'Did Facebook buy Instagram to prevent it from becoming a threat to competition?' I don't know if I succeeded without the help of. Zuckerberg argues that the successful acquisition of Instagram was due to Facebook's investment and security improvements.
Meanwhile, at the hearing, an email was released by CEO Zuckerberg with executives as a source of information about Facebook's acquisition of Instagram. 'If they (Instagram) grow into a big company, it could have a devastating impact on us,' Zuckerberg said in an email, saying Facebook could put Instagram on the market. The judiciary thinks it is evidence that it was regarded as a competitor.
Facebook's acquisition of Instagram reveals documents showing that it was aimed at 'neutralizing competitors'-GIGAZINE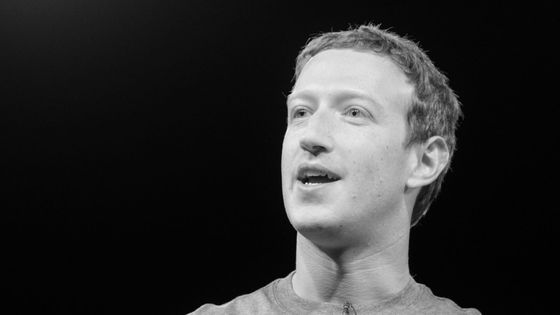 by
Alessio Jacona
Meanwhile, The Wall Street Journal received a 'Report on Facebook's Separation of Instagram and WhatsApp' by a lawyer and Facebook staff at Chicago-based law firm
Sidley Austin
.
According to The Wall Street Journal, which surveyed the 14-page report, it's nearly impossible to separate the two apps from Facebook, which not only costs billions of dollars, but also costs billions of dollars. Claims that the security of the service will be weakened and the
user experience
will be impaired. In conclusion, it was stated that 'Facebook's dismantling has no chance of success like this.'
Facebook also argues that 'because the government has approved past acquisitions, proceedings in federal court should be restricted,' but Professor Tim Wu of Columbia University, who argues that Facebook should be dismantled, said. He pointed out that this claim was 'surprisingly weak.' Professor Wu argued that even if Facebook claimed that 'Instagram and WhatsApp are difficult to separate,' it would have no effect in court.