Does the YouTube app appear in Nintendo Switch soon?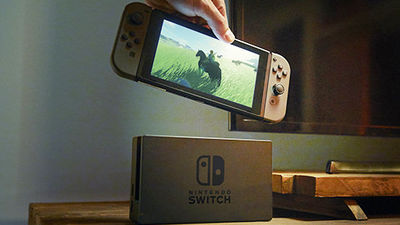 At the end of September 2018, it is reported that the cumulative worldwide sales volume of Nintendo Switch has reached 228600, finally the YouTube application will appear.

Report: YouTube launches on Nintendo Switch Next Week • Eurogamer.net
https://www.eurogamer.net/articles/2018-11-04-report-youtube-launches-on-nintendo-switch-next-week

We deal with NintendHOME , a media dealing with French Nintendo related leak information, that I found the YouTube application icon at the place where the recommended application on Nintendo America's official website is displayed.

❓Rumeur -. L'Application YouTube Devrait Arriver Prochainement Sur Nintendo Switch, Plus Precisement Le 8 Novembre Si On En Croit Le Site De Nintendo America Pic.Twitter.Com/NgvBhDJu1G

- NintendHOME (@ NintendHOME) November 3, 2018

In the tweet, only the icon of the YouTube application can be seen, but the image actually posted is vertically long as below and at the bottom of the image is written "Nintendo Switch", "November 8, 2018 appearance" It is.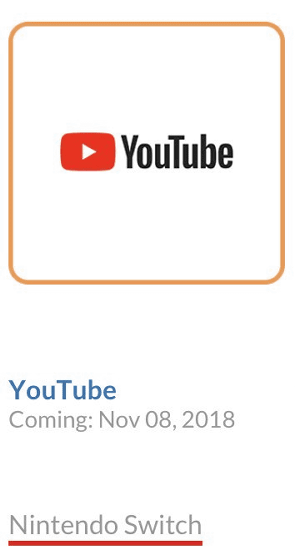 It is not certain whether the submitted image is genuine or counterfeit, and Eurogamer of game related media also said that "I could not find the evidence to support the real thing." However, the game-related forum ResetEra On, administrator Emily's is "This is the exact information. I am very excited. Hopefully, then Netflix is where want to come," said a comment posted It is said to be reliable information.

Since the YouTube application is said to "appear on November 8, 2018", it will soon become clear whether you really see YouTube on the Nintendo Switch, or just Gaseneta.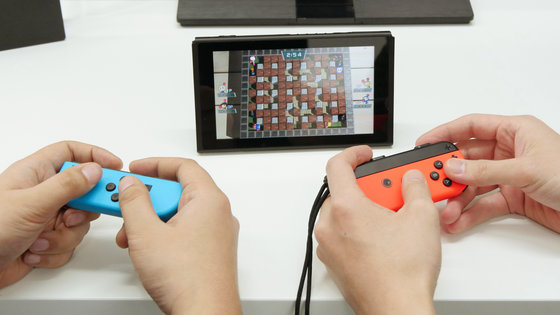 At the time of writing, video distribution services such as niconico and Hulu are already available on the Nintendo Switch, and for parents with children there is also an opinion that "Nintendo Switch is the ideal hardware to use streaming service" .

Nintendo Switch is the ideal hardware to use streaming service - GIGAZINE