Game developers reveal that Nintendo is preparing to announce new game machines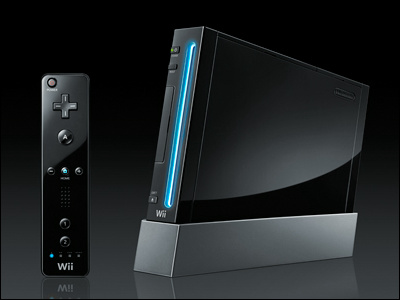 Nintendo DS "handheld game machine in 2004, and a stationary game machine" Wii "in 2006,Nintendo has realized very strong salesIt is said that game developers have made it clear that they are preparing to announce new game machines.

Although it is not an official announcement to the end, it is only information which the game developer revealed, but it is said that it will be announced as early as March 2010, and it is contents which is a little worrisome.

Details are as below.
Devs already working on 'new Nintendo platform' - VideoGamer.com

According to the report of the overseas game site "VideoGamer.com", Nintendo announces a new game machine at "Game Developers Conference (GDC) 2010" to be held in San Francisco, USA from 9 to 13 March 2010 It seems that the staff of an international game software development company made it clear that there is a possibility.

Also, the staff who provided the information knows whether the newly announced game machine is a mobile game machine or a stationary game machine, but he is convinced about the existence of a new game machine .

However, in an interview after Nintendo's third quarter financial results presentation on January 29 was over, President Iwata of the company denied the appearance of a new game machine, so VideoGamer.com is a new model It points out that the possibility of realizing is not high with respect to the information that the game machine will be announced in March.

By the way, for Nintendo's new game console, it was compatible with high-definition television that is rapidly spreading globallyFull HD compatible Wii with Blu-ray driveAndNext-generation Nintendo DS equipped with NVIDIA's second-generation "Tegra processor"Information and so on has started to appear with a tiara hora since the end of 2009.

And especially for the next-generation Nintendo DS, it was supposed to be installedThe second generation "Tegra processor" was officially announced from NVIDIA in January 2010In addition,President Iwata Nintendo against the Asahi Shimbun interview reveals some of the functions planned to be installed in the next-generation Nintendo DSAs the preparations for the release are steadily progressing, even if it is not officially announced at the GDC in March, the latest work of the Wii version "Zelda's Legend" etc. is scheduled to be released In June "E3 (Electronic Entertainment Expo) "and other events may have some sort of movement.
in Posted by darkhorse_log