Project xCloud, a service that allows Microsoft to stream games at any time from any device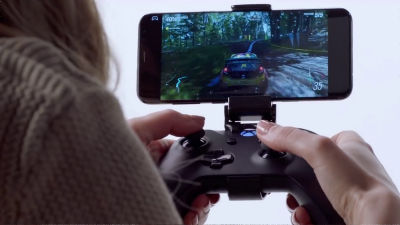 As well as music and movies, Microsoft aimed to make the game play anytime, anywhere, from any device, Microsoft announced " Project xCloud " of game streaming service. Normally, playing environment is often restricted, such as "you need a special console to play this game", but Project xCloud uses the latest global game streaming technology developed by Microsoft , You can play your favorite game from any device you like at any time you like.

Project xCloud: Gaming with you at the center - The Official Microsoft Blog
https://blogs.microsoft.com/blog/2018/10/08/project-xcloud-gaming-with-you-at-the-center/

In order to realize Project xCloud, Microsoft has over 3000 games currently available on Xbox One and a game for Xbox One that will be new in the future can be delivered to Project xCloud without any additional work It is said that it is preparing. Microsoft is already testing Project xCloud and you can see how you streaming games using Project xCloud in the following movies.

Project xCloud: Gaming with you at the center - YouTube


Project xCloud that we are already testing. When using, the game is played by Bluetooth connecting smartphone, tablet and Xbox wireless controller.





It seems that the person who played did not think that it would be able to do such a smooth gaming experience with streaming, and it seems that he is impressed with "wonderful!"




Also, a dedicated touch input overlay has been developed so that Xbox games can be easily played by touch operation without a wireless controller. Sometimes you may be asked for complicated operations using multiple buttons, such as Xbox-only games, but even in those cases you have become virtual controllers that can maximize performance with minimal space Thing.





Microsoft announced that it will launch a public test of Project xCloud in 2019, aims to provide Project XCloud experience to all existing Xbox players, and allow developers to acquire tens of millions of new players . When Project xCloud appears, almost all terminal restrictions on game play can be taken away, so even mobile games developed for console, for example, can be enjoyed by developers, You will be able to release games for many users. Also, Project xCloud cites the ultimate goal "to provide gamers playing from any terminal with the level and quality that they expect at a PC or console."

In order to realize Project xCloud, Microsoft is developing custom hardware "Project xCloud Blade" for data centers by taking advantage of years of console and platform building experience. This makes it possible to maintain compatibility with existing Xbox games and future Xbox games. The Project xCloud Blade is a customizable blade that can host multiple Xbox One components and their associated infrastructure that will be installed in Microsoft's Azure data center over time.

Project xCloud Blade Animation - YouTube


There are multifaceted and complicated tasks in game streaming using the cloud. Unlike digital content such as music and video, the game involves a lot of factors that are interactive experiences that change dynamically based on player input. In order to provide such interactive experiences with high quality at every terminal, it is necessary for low-latency video streamed remotely. To that end, Microsoft has taken measures such as supporting a large multi-user network. Besides, we felt to reproduce original graphics faithfully intended by game developers, keep high frame rate, support input method that every player can satisfy, and aimed toward realization of Project xCloud Several tasks are mentioned.

Nevertheless Microsoft is a company that has continued to develop PCs and games for a long time and has experiences and resources that can fully cope with the complicated tasks faced by game streaming in the cloud. Indeed, Microsoft's Azure offers data center services in 54 countries and territories, claiming that it is scaled well enough to provide game streaming services to players around the world.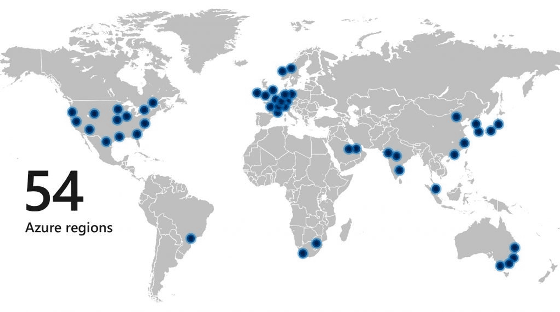 Microsoft is developing it to enable game streaming even from the 4G network, and it is said that it is running at 10 megabits per second in the test environment at the time of article creation.