Director SS Raja Mauri commented on 'Magadira Brave Tier Reborn', 'Friendly elements are full of pleasure'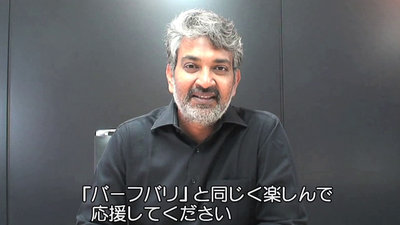 Fri August 31, 2018 (Fri), comment image for Japanese fans arrived from director SS Raja Mauri of the movie " Magadira Yusha Tenshin " finally opened to the public.

"Magadira brave man enthusiast" SS Raja Mauri comment video & trailer - YouTube


"Magadira Bravesman Tensei" is a Telugu language film released in 2009, a work SS raja Mauri made before the "Burf Bali" two-part work (2015 and 2017). At that time, there was no public disclosure in Japan, but director Raja Mauri came to Japan by "big triumphant of King Burph Bali", and as I watched the excitement of Japanese fans, I was eager to screen this work, There is a background that the disclosure of Japan was realized.

Director SS Raja Mauri & "Burf Bali" Film "Magadira Brave Tensei" co-produced by the same team Japan decision to be released - GIGAZINE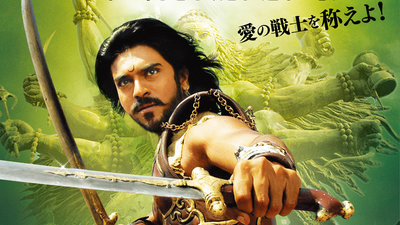 For this reason, Raja Mauri comments that there are plenty of elements that people who enjoy "Burf Bali" will be delighted.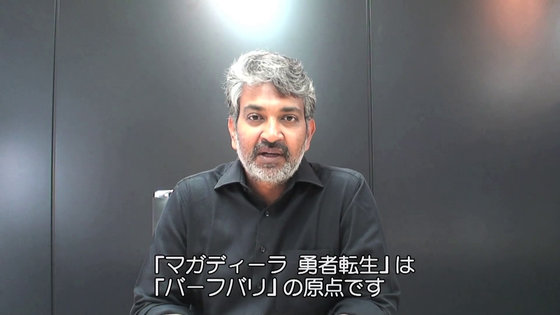 Interview with Director Raja Mauri by Mr. Edo Kiyoshi, who is currently engaged in the movie distribution business by developing Eden Co., Ltd. as a film critic, is like the following feeling.

Q:
"Magadira brave man enthusiast" is a story centered on Renki Tensei, but the director has drawn a unique story of reincarnation even before this work or "McKee" following this work. Please tell me the reason why the director is obsessed with Renki Tensei and the idea of ​​this work was born from.

SS Raja Mauri (Director):
There is not much meaning or prejudice for reasons dealing with Ring transformation. It's like a device to talk about fun and unique drama where present and past interlace. As for the movie, my father made a draft of the story the same way as the "Burf Bali" two-part work. Partly incorporates various myths and folk tales, elements of classic past movies. In addition, from the commercial point of view that everyone in the audience can be pleased, singing and dancing in the present and past scenes, hard actions and fighting scenes were incorporated.



Q:
This story is spoken in two places: the Kingdom of Udagar that flourished in Rajasthan and the Hyderabad of modern times. Are there any special reasons for setting these two lands?

directed by:
I think Rajasthan is one of the most beautiful places in India. There are lots of vast and wonderful locations, including the beautiful fortresses. Those places were just the perfect place for me to tell the story of 400 years ago. On the other hand, the high dwarf bird we are familiar with is just a modern city, there was no place to draw a contemporary scene.

Q:
What impact did the success of 'Magadira Braves' Revival' have on the production of the 'Burf Bali' bipartite work? Also, is there a part that the experience in this work was made use of "Burf Bali" 2 copies?

directed by:
Producer of each work has the final authority of movie production, whether or not the work will be realized depends on how the producer believes that story. In the case of "Magadira Brave Reincarnation", the producer liked the script very much and gathered high production cost which is the highest in the history of Telugu movie necessary to tell the story. The situation is the same for the "Burf Bali" trilogy, not the influence of the success of other works, but another producer believed in the story and gathered enormous production expenses. In terms of experience, not only this work but also the experience of all the works so far are utilized in the next work. I think that experience in this movie that used VFX extensively and collaborated with many staff was utilized in the concept and production realization of "McKee" plan more than "Burf Bari" two copies. Because the "Burf Bali" trilogy was a challenge with a different dimension in a sense.

Q:
"Magadira Brave Revitalization" occupies an important position of the work than songs and dances over "Burf Bali" two copies. Especially the dance scene at the beginning of the pier is very impressive, and the spectacle dance scene in the Udagal empire is also a great showroom. Please tell me the process of creation of this movie dance scene.

directed by:
First of all, it is well known in India that Lahm Chalan is the best dancer, so audiences have great expectations for his dance. Therefore, I wanted to realize the dance confrontation with Mr. Tylzievi with this legendary star, him and his father, in this work. It is also a big challenge for Charang to dance in front of my father. He accomplished it perfectly and made it a wonderful scene. The dance scene in Udaigar empire was important to add a graceful and spectacular atmosphere to the work. Mature key director MM key lavani, wonderful singers, dance masters (choreographers) always do their best jobs, so making musical scenes is a lot of fun, actually it's not that difficult.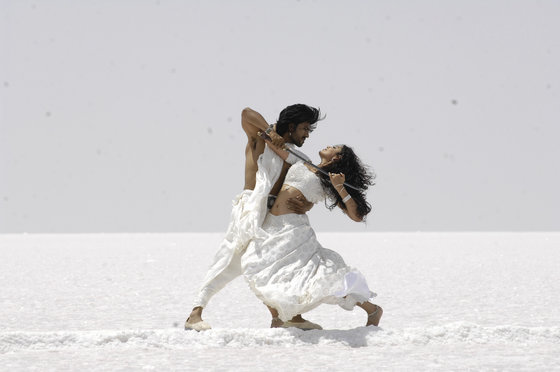 Q:
Please tell me the charm of actor Lam Cha Ran.

directed by:
He always keeps a story in mind and acts in natural manner. The dance is also pretty good, but especially the horse riding arm is preeminent, it demonstrated that technique in several scenes. In this work he thinks that he fully took full advantage and showed all his charm.

Q:
Please tell me the reason for the heroine's appointment of Cajar Aguruir.

directed by:
I knew that she was an elegant and wonderful talented actress looking at her past casts and I thought that she would like me to appear in my work once and for all. In this movie I searched for an actress with elegance and beauty suitable for the princess. At the same time we have to match with our hard photography schedule. She was such an actress and she did a perfect job.

Q:
The villain Lana Dave / rugby characters are particularly intense among director's works. Is there a model for that character?

directed by:
Many villains will appear in my movie. In the past work, the bad guy was bad looking and there were many crude characters, but in this work heroin set up a handsome villain which is likely to be deceived visually. Devee Gill played a character that looks good but the inside has devil like a character.

Q:
There is a lot of scenes in this movie with unexpected actions and stunts, but are those action scenes a director's idea?

Director: Shooting of action scenes is my favorite and good at taking. The feeling when the action scene went well is exceptional. First of all, I will tell my idea and idea firmly to the action supervisor, and have each action and stunt composed. Actual action and final decision of the stunt is left to the action director. In this work, collaboration with action director (Peter · Hein) worked perfectly and I got the best results. I have organized it with him many times in the subsequent movies. In the action of this work I am particularly pleased with the scene of "100 slashing" at Udaigar It is a memorable scene where more than 100 staff and cast became one.

Q:
Finally, please send a message to all Japanese fans.

directed by:
First of all, I am grateful to all Japanese audiences for the great success of "the triumph of King Burph Bali". I am surprised that screening is still continuing now. thank you very much. I believe that everyone who supported "Burf Bali" bipartisan work "Magadira Bravesman Tensei" is a work that you will love without fail. I hope you enjoy it.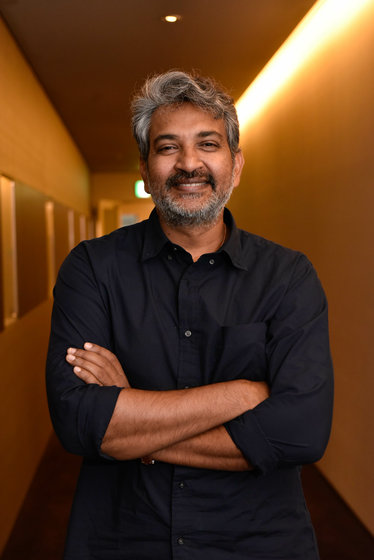 Movie "Magadira Brave Tengai" is scheduled to be a nationwide sequential road show at Shinjuku Piccadilly, Namba Parks Cinema and elsewhere.

◆ "Magadira hero reincarnation" information <br> Director-screenwriter: SS Raja Mauri production: Arru-Aravindo, BVSN Prasad shooting: KK Sentiru Kumar Music:. M.M Kiravani Cast: Rahm Charan, Kajaru-Aguruwaru, Surihari, Dave Gill, Sneir, Sarat Barb Title: MAGADHEERA (2009 / India / Telugu / Cineco / 139 min)
Subtitle Translation: Mika Fujii Japanese Subtitle Supervision: Keiko Yamada Distribution: Twin
© GEETHA ARTS, ALL RIGHTS RESERVED.