"Revolution of King Burph Bali" full version of trailer ban is lifted, so that one person in three can appreciate the image seen in Japan in India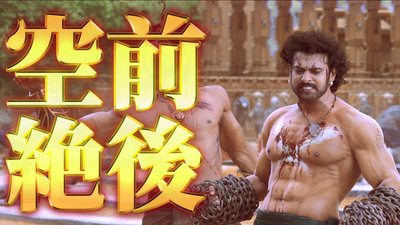 movies"The triumph of King Burph Bali"The original version of Telugu version" was released from June 1, 2018 (Friday), the trailer has been lifted.

"The Triumph of King Burph Bali [Complete Edition] Trailer - YouTube


People impressed by the appearance of the king at the cinema and raising the voice of "Burf Bari!" By its enthusiasm ......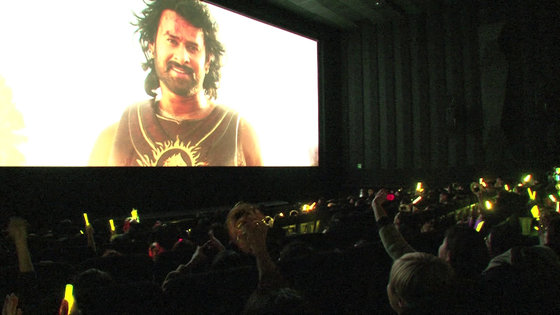 It was decided to release the original complete version that one in three people saw in India.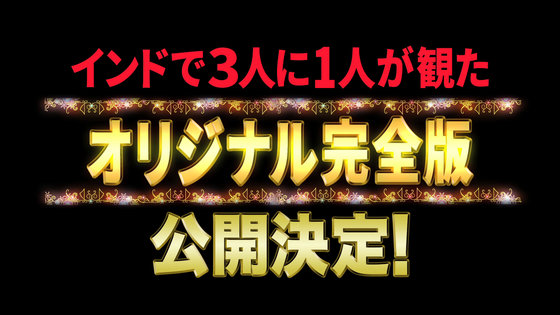 Burufari with an elephant with a bow and an arrow.



It has overwhelming charisma.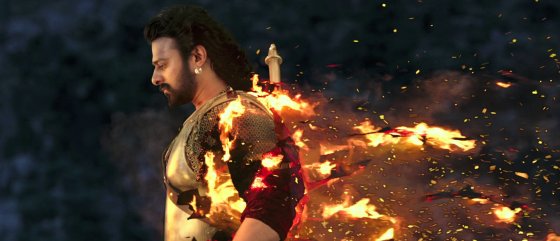 Devasena and Barf Bari co-fight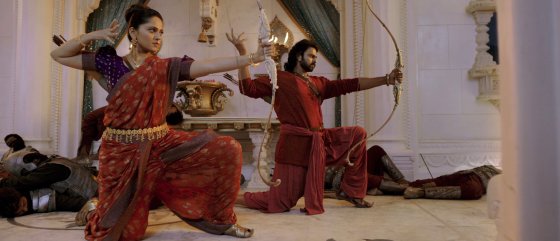 "Unprecedented"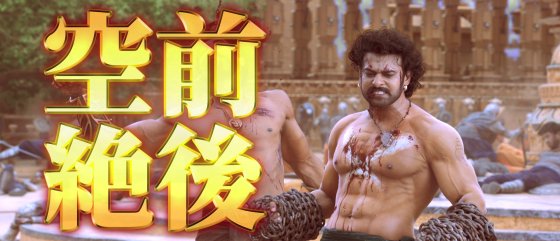 "Gorgeous"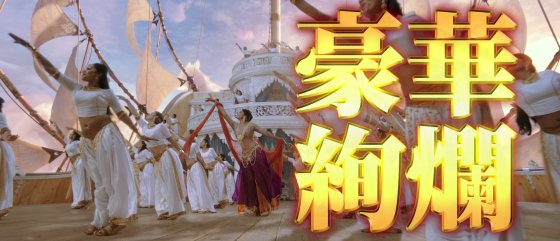 "Common sense destruction"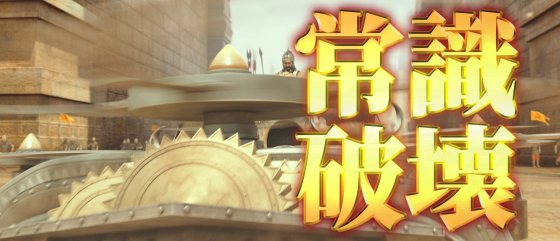 The scene to be released for the first time includes the dance of Devasena.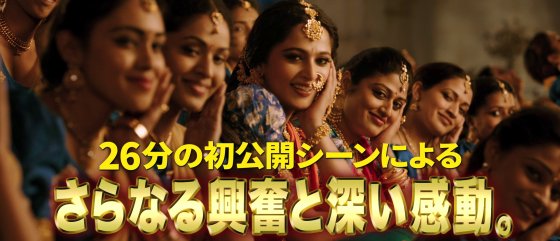 "Burf Bali Legend Ultimate Climax!"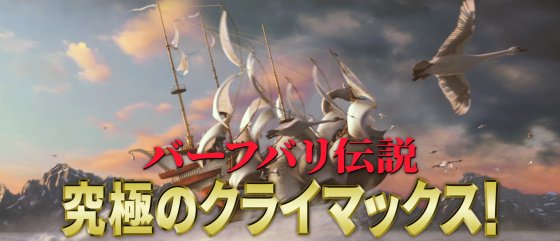 This work was released on December 29, 2017 as a sequel to the "Birth Bali legend birth" published on April 8, 2017. A reputation got higher by word-of-mouth reviews by people who visited the theater and recorded a box office record called "marvelous V-shaped recovery". DVD · Blu-ray has been released on February 21, 2018, but even after that the people who came to be packed each time visited the theater screening afterwards.

After receiving the fever for a long time negotiations were carried out, not the international version for overseas distribution but the screening of the original and complete version which hit in the country of India was decided.

In commemoration of the complete screening, on April 26, 2018, director S · S · Raja Mauri and producer Shoob · Yarralagadda came to Japan and entered the stage greetings of "Screaming Screening".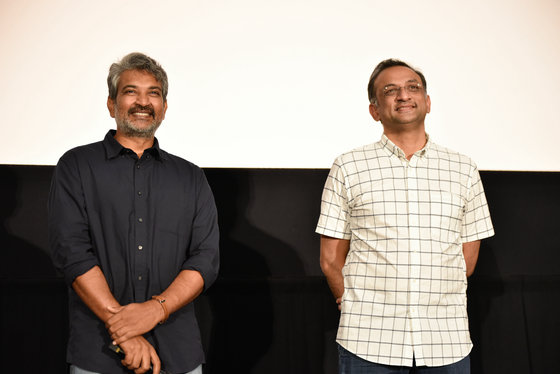 The comments of Mr. Raja Mauri and Mr. Yararaghda who took the stage are as follows.

Raja Mauri Director:
(In Japanese) Good evening!
It seems like a dream to experience Japan 's excitement right now (and a smile). The previous work "The Birth of the Burf Bali Legend" presented my character with a very strong impression such as Shivagami, Kattappa, Ballaradea, my father had the idea of ​​the character. Everything started with strong inspiration from it.

I knew from the start that wonderful actors gathered and become a magnificent project, so I narrowed my wisdom so that actors could get in to the role (laugh). Every character played by each actor told the story as if it were the hero. In that case, everyone thought "the leading role is yourself", and they got in to the role more than the imagination here. After that, the whole picture of the actual work is said to understand everything after seeing the completed main part ... .... (LOL in the hall)

As everyone is screaming in India, I can hardly hear the voice of the actor .... (laugh). And there are people who throw spaghetti etc, so I can not see the screen, so why are these people paying for what? (Laugh). Compared to that, screaming screening here in Japan is syncing everyone 's screaming and it' s wonderful unrivaled worldwide! I watched everyone in Japan screaming beforehand on DVD, but it was more than I imagined!

Mr. Yararaghda:
(The customer who made the cosplay) is a spectacle that can not be seen in India, I think that it is really wonderful.

Raja Mauri Director:
It is like being told that it is said to choose either son or daughter, for example, whether it is an international version or an original / telugu version, which is better (lol). I can not say which is better. However, I think that the original · Telugu version will be more deeply immersed in the lingering feelings etc. of the emotion more than the international version of the development like a jet coaster. Please enjoy both versions by all means.

First of all it is the concept that we have a story and it makes it a movie, I believe that we were able to realize that because we are two CRAZY people. At this point, we feel that our fortune has run out here (laugh), which is such a CRAZY creator's "Birth Bali legend birth" "Burph Bali's triumphant" is so loved by everyone. So, the sequel is something like that if a really good story comes down to us again.



The theater was filled with a call of "Burufubari! Burufubari!"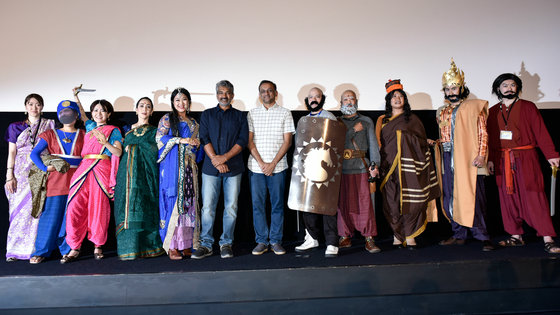 © ARKA MEDIAWORKS PROPERTY, ALL RIGHTS RESERVED.