The release of the original complete version of the movie "Triumphal of King Bahu Bali" is decided, released by the 26-minute scene, including songs and songs by Deva Sena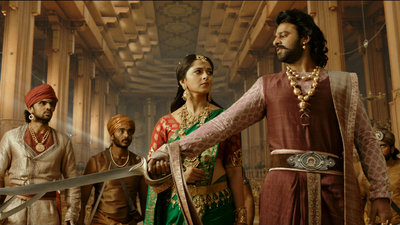 A movie released on December 29, 2017The triumph of King Burph Bali"Has expanded the topic in SNS and word of mouth and develops box office called" wonderful V letter recovery ", previous work"Birth Bali legend bornThere was also a screening of the set with, and the long run continues now.

Receiving this fever "" Wish will come true! "Do not miss it!" So after the international version, "Independent triumphant of King Burph Bali" who cheered hundreds of millions in India«Complete version 【Original · Telugu version】»It was decided to release Japan. Public release from 1st June.

Film "Triumphal of King Burph Bali" Official Website
http://baahubali-movie.com/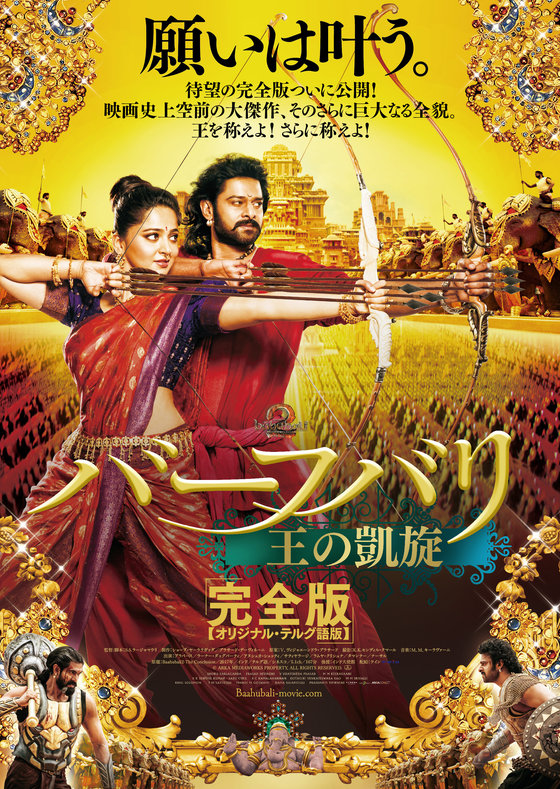 The work depicts the story of three generations of love and revenge of the legendary warrior "Burf Bali" led by a fateful fate.

"Triumphal of King Burph Bali" Great hit reward trailer - YouTube


Numerous phrases such as "3 rd place in the US first appearance", "World Expansion breakthrough exceeding 30 billion yen", "Fresh evaluation 100% with film rating site RottenTomatoes", "Google's 2017 search ranking and movie division 7th place" It is the amount of heat of the person who saw the movie that excelled this work.

Publication is December 29, 2017 (Fri), Blu-ray · DVD was released on Wednesday 21st, 2018 and rental started but those who are still in the cinema still It is rather unexpectedly increasing momentum, screaming screening tickets are immediately sold out each time, income earnings exceed 130 million yen, audience mobilization to 100,000 people. In the mini theater rankings and so on, we are fulfilling 10th consecutive top ten entries.

"King Burph Bali's triumphant" at the box office communications mini theater rankings finally reached the top 10 for 10 consecutive weeks! Trends are 3rd in 1st week, 3rd in 3rd week, 2nd in 3rd week, 5th in 4th week, 4th in 5th week, 3rd in 6th week, 6th in 7th week, 3rd in 8th week, It is fifth place in week 9 and fourth place in week ten.https://t.co/zG3NiY9JyC
I will go still for the new record ~!pic.twitter.com/rftmwACbch

- King Burph Bali's triumphant return (@ BAAHUBALI 2 JP)March 7, 2018

However, in Japan it is an international version with a screening time of 141 minutes. From the fans a voice saying "I want to see the original version published in India · Complete version" has been raised, and this time, the negotiation was decided "the complete version [original · Telugu version]" of Japan release.

The complete screening time is 167 minutes. Basically it is a mandatory dance scene in Indian movies for 26 minutes to be the difference. With the addition of "Hello Daversena singing and dancing" "Kure Krishna God" etc., it is possible to enjoy the image itself that enthusiastically hundreds of millions of Indian audiences in Japan. By the way, it is said that there is a rumor of "171 minutes version" on the net, but this is a figure based on data before domestic judgment in India, it does not exist, production company ARKA Media Works, and The complete version certified by S · S · Raja Mauri is this 167 minutes.

If you are already a citizen of Mahishmati and have joined the call of "Burf Bari!", Or those who have not seen it yet, please take a look at the works of "enthusiasm" at this opportunity. "The triumph of King Burph Bali" «Full version 【Original · Telugu version】» will be a nationwide sequential road show at Shinjuku Piccadilly and others from June 1, 2018.

· Additional notes
Their enthusiasm in Japan was also communicated to India, and the director of S. S. Raja Mauri, which is said to be "a treasure troubled by India to be proud of the world," and visited Japan at Shinjuku Piccadilly on Thursday, April 26 Guest appearance to screaming screening to be done has been decided.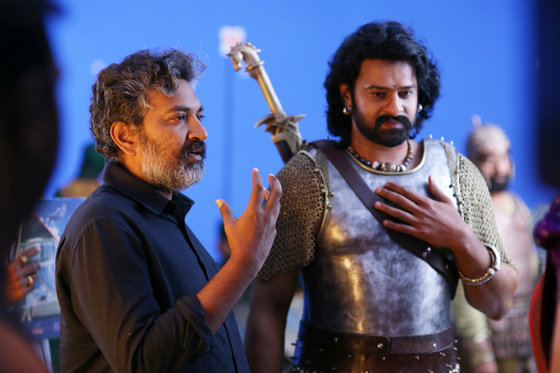 · 2018/04/20 19:00 Addendum
A scene cut of "Cute Krishna Kamiyo" by Davasena, an absurdly beautiful woman fighting by shooting the heart of Burf Bali, included in the 26th minute to be resurrected by "Triumphal of King Burph Bali" «Full version 【Original · Telugu version】» was released It was.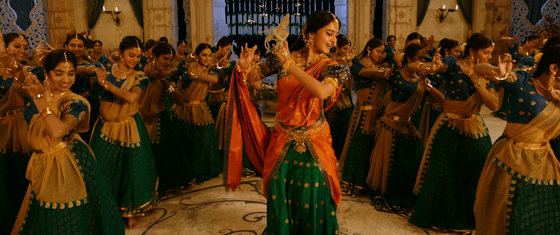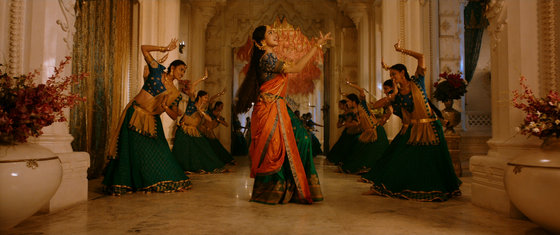 · Work information
Director · Screenplay: S · S · Raja Mauri ("Birth Bali legend birth" "Mackie")
Photography: K · K · Sendil · Kumar
Music: M · M · Keiravani
Cast: Pravousse / Lerner Doug Bertie / Anuscha Schetti / Satya Large / Lamya Krishna / Tamannah / Natharu
Title: Baahubali 2 - The Conclusion / 2017 / India / Telugu / Cinemeco / 5.1 ch / 167 min / Subtitle translation: Miyoshi Fujii / Japanese subtitles supervision: Keiko Yamada / Designated division G / Supporter: Embassy of India
Distribution: Twin
© ARKA MEDIAWORKS PROPERTY, ALL RIGHTS RESERVED.