The mystery of 'Baker Street 221 B' where Sherlock Holmes lived, the true owner is investing illegal money at home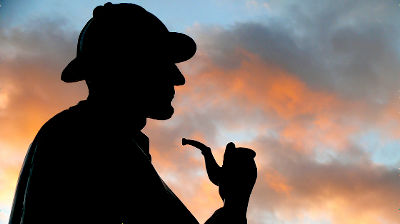 bydynamosquito | Flickr

Private advisory detective Sherlock Holmes's address of the lodging residence "Baker Street 221 B"Does not exist in the real world when Holmes was active, so among fans there existed as" mystery of a long time "which fans" Baker Street 221 B ". As of 2018, the Sherlock Holmes Museum insists that "the location of the museum is 221 B", but the actual home of 221 B is owned by another "someone". Actually, most real estate in Baker Street is anonymous by owner via offshore company, and it seems that wealthy people including the relatives of Kazakhstan 's relatives use it as a place to hide unauthorized money It is being whisperily smashed.

221 b Baker Street and the president of Kazakhstan's daughter Dariga Nazarbayeva and grandson Nurali Aliyev - Quartz
https://qz.com/1245110/the-unsolved-mystery-of-who-owns-sherlock-holmes-130-million-home/

The Sherlock Holmes Museum in the United Kingdom insists that a place with a museum is the Baker Street 221 B where Homes lived but in fact the museum's address is Baker Street 239 and the address of Baker Street 221 B Is the building on the left. Buildings ranging from Baker Street 215 to 237 are worth more than £ 130 million (about 19.5 billion yen)Offshore companiesIt is said that it is possessed by an anonymous person who passed through.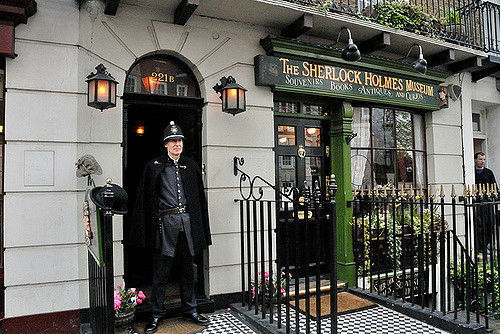 bynjtrout _ 2000

The fact that England is the center of a tax haven is a famous story in the activist. In 2015 Prime Minister David Cameron willIn a speech in Singapore"We have to stop organizational crime and officials' corruption investing illegal money in London real estate using the paper company." And announced in 2017 "(PDF file)Anti-Corruption Strategy 2017-2022In the document "Kaizakhstan's tax police officer who is believed to be involved in money laundering,Rahat AliyevIt is cited about the relationship between Mr. and Baker Street.

Britain, the center of tax haven, is the worst corrupt country in the world - GIGAZINE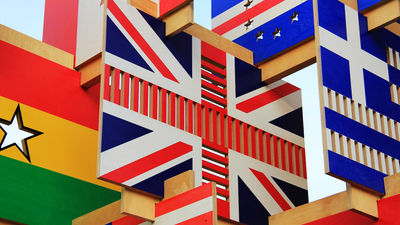 Anti-corruption organization is investigating real estate including Baker Street 221 B,Panama documentBy the outflow ofNursultan · NazarbayevIt is suggested that one or more of the President's families have these real estate. It is not obvious because of the anonymity of offshore how strictly the family owns it,QuartzIs a reporter ofMax de HaldevangMr. Nurari Aliyev grandson and daughterDarriga NazarbayevI am wondering if there is connection with Mr. Real Estate.Forbes KazakhstanAccording to them, they have been working for government for years and have accumulated hundreds of thousands of personal property.

Corruption is inflicted in Kazakhstan, the world's leading oil and natural gas resource development country,Transparency InternationalTo announcetransparencyIn the world ranking it is 122nd out of 180 countries. In Kazakhstan, Mr. Akejean Kagegeridin, the former Prime Minister of Kazakhstan and exiling, said in Kazakhstan, "A small number of people control the country, law enforcement agencies, security organizations, thereby protecting their private property." The countries such as the United Kingdom and the United States are like offering "international service" that protects the property illegally obtained by some extremely wealthy people like the Nazarbayv family and extinguishes the footprints, said Harriman Research at the University of Colombia "Said Alexander Cooley, professor of political science in the area.

Real estate in Baker Street is considered part of such "international service", and in 2015 anti-corruption organizationGlobal WitnessKazakhstan's tax police officer and President Nazarbayev's son-in-law, Mr. Rahat Aliev, said he was the owner of real estate, but Mr. Aliev died in a prison in Vienna, Austria. Mr. Aliev's lawyer asked for a detailed investigation, as Mr. Aliyev's death had left suspicious points. Meanwhile, lawyers at BCL Burton Copeland, who manages real estate, deny the rumor that Mr. Aliev has never been owned. From this, it is said that Mr. Tom Main of Global Witness sees the owner as Mr. Nulari Aliev and Mr. Daliga Nazarbayev.

In British law, if the company owns 25% or more of the company's shares, it is necessary for the company to disclose the person's name as "a person with control", therefore, usually, shareholders of a company of the same family management It is easy to find. However, it is registered as owner of real estate in Baker StreetPublic limited company"Farmont Baker Street" does not disclose anyone's name and does not disclose the owner. This means that the share of a person's stock does not exceed 25%, that is, there are five or more owners.

Former Prime Minister Kajergeridin said that he should investigate the building connection with President Nazarbayev and Mr. Nurarihi, saying that "any money sent to EU or the UK from anyone involved with President Nazarbayv's family should be treated as suspicious" I insist. Also in 2016 the Organized Crime and Corruption Report Project (OCCRP) concluded from Panama document that "Mr. Nurari is storing offshore property." However, as of April 2018 the evidence that President Nazarbayev and Mr. Nurarihi are conducting corruption and misconduct, and evidence that I bought real estate in Baker Street with unfair financial resources has not been found.

So why is Mr. Nurari being believed to possess real estate in Baker Street? There are hints for Mr. Nurari's behavior from 2008 onwards. In 2008, Mr. Nurari who became president of the bank of Kazakhstan · JSC Nurbank slightly 23 years old will purchase a yacht. It was Mr. Nurarihi who insured 2 million euros (about 260 million yen) on a yacht named "Nomad", but according to information obtained from the Panama document by OCCRP, because the yacht was damaged due to bad weather, He said that he could not ride after all.

At that time, the yacht was transferred more than once, and at least three companies in the British Virgin Islands acquired ownership. To the wealthy people who live in a country where the political foundation is in danger, to have property as owned by an offshore company is "to keep the owner anonymous so as not to be deprived of the property to the power of the home country" There is an advantage obtained.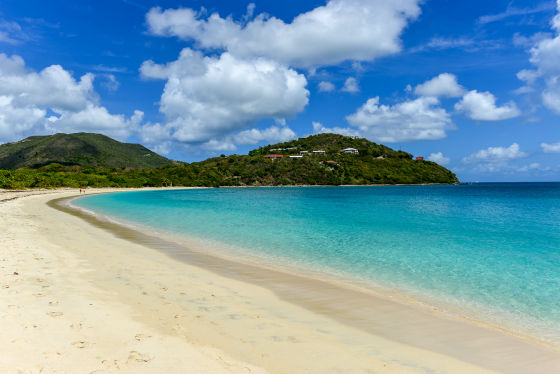 byGilles Messian

According to OCCRP, Mr. Nurari finally sold the yacht to the manufacturer through the company called Greatex Trade & amp; Investment Corp in the Virgin Islands in 2011. And Greatex Trade & Investment Corp has acquired companies that own real estate in Baker Street between 2010 and 2011. The two acts "owns and sells a yacht" and "owns real estate in Baker Street" are people who are called "Mukhamed Ali Kurmanbayev".According to LinkedIn, Kurmanbayev says "It is a senior manager of Private Clients Unit, expert on property such as aircraft, yacht, real estate, etc.". Mr. Kurmanbayev has been named an offshore company related to Mr. Nurari from around 2007, and in all three British companies who bought real estate in Baker Street, in 2010 to 2014, and even later, he was a member of the nominee It is getting. It is certain that Nurari Yacht and Baker Street real estate were owned by companies of the same Virgin Islands at least at the same time between 2010 and 2011, Haldevang reporters are contacting Mr. Kurmanbayev via SNS However, Mr. Kurmanbayev 's lawyer does not respond to the comment request.

Mr. Kurmanbayev is not the only nominee in a company that owns real estate in Baker Street. After 2014, an Italian named Massimiliano Dall'Osso is on the seat of the nominee in place of Mr. Kurmanbayev. Mr. Dall'Osso is a person connecting Dariga Nazarbayev, the daughter of President Nazarbayev and his mother, Nurarihara's real estate in Baker Street.

In 2005, Mr. Dall'Osso was appointed Managing Director of German metallurgical company owned by Mr. Rahat Aliev who was Mr. Nurari's father and Mr. Tariga's husband. Mr. Dall'Osso became intimate with Mr. Tariga at the time, Mr. Aliev later said that he is "working as Tariiga's personal assistant" about Dall'Osso. However, Haldevang reporter did not respond to Mr. Tariga's assistant's comment, and a lawyer who knows both Mr. Tariga and Aliyev is silent on request for comment.

One case surrounding real estate in Baker Street is just a tip of the real estate situation in London. In the UK it is said that there are 86,000 real estate hidden real owner by offshore companies. According to Transparency International, real estate equivalent to £ 4.2 billion (about 630 billion yen) in London is owned by people with suspicious financial resources. In the survey in 2017, it has also been found that 90% of the real estate owned by "people suspected of corruption" is possessed by companies in Virgin Island.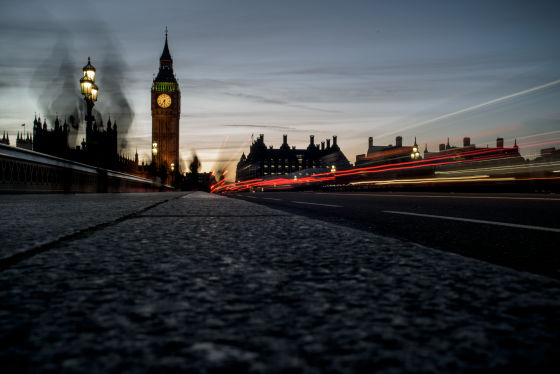 byDarv Robinson

A British generous attitude towards suspicious money will deprive the power of the country. In addition to overseas organizations and terrorists accumulating money in the UK unknowingly by the authorities to endanger the national security, it will also be possible to artificially raise the price of British real estate from the general living in the UK . The government also emphasized this problem and is working to solve it, and the law which enacted authorities become able to ask the owner of the property about the circumstances of ownership and ownership came to be enacted . The authorities are already conducting investigations targeting two real estate equivalent to 22 million pounds (about 3.3 billion yen) in London according to this law. However, it is not disclosed whether this real estate belongs to Baker Street or not, and the mystery of the owner of Baker Street 221 B still remains unresolved.
in Note, Posted by logq_fa