Business taste 'Maggie Spice It Tandoori Chicken' which can make easy and quickly Indian cuisine 'Tandoori chicken' with spicy and sour taste Review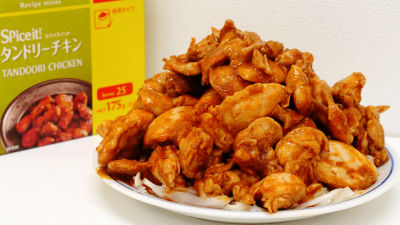 The Indian cuisine " Tandoori chicken " pickles chicken for many hours with many kinds of spices and bakes it in a large kiln ( tundre ), so if you try to make it yourself, it takes time, time and equipment. I did not prepare such facilities and spices, I found a matching seasoning "Maggie Spice It Tandoori Chicken" that can cook tandoori chicken easily and quickly, so I tried how serious it is.

Amazon | Maggie Spice It for Tandoori Chicken 35g × 5P | Nestle Professional | Spice · Herb Store Online
https://www.amazon.co.jp/exec/obidos/ASIN/B00HEZ569O/gigazine-22

Maggie Spice It Tandoori Chicken Recipe - 【Official】 Nestle Online Store
https://shop.nestle.jp/front/contents/nestle-professional/tandoori_chicken/

"Maggie Spice It Tandoori Chicken" (906 yen including tax) is a seasonal seasoning for business use, in which Tandoori chicken is completed just by grinding the powder on chicken and baking.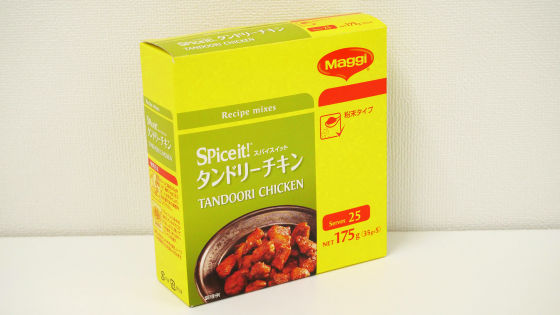 In the box there are five bags containing powder. Tandoori chicken for 1 kg of chicken is made with one bag, so if you calculate 1 kg 3 to 4 servings, using all 1 box will produce Tandoori chicken in 15 to 20 servings.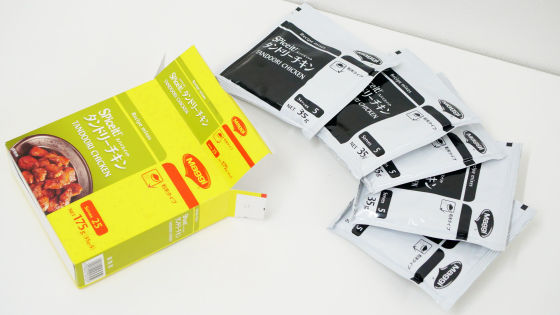 The content per bag is 35 g, and the ingredients include spices such as "pepper", "cumin", "garlic", "coriander", "Laurel", "time" and the like that have a sense of spice of Tandoori chicken. Besides, salt is also included, so you do not need to prepare seasonings to taste.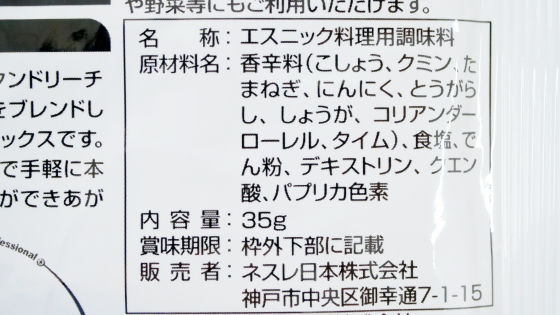 For cooking method, mix one bag (35 g) and one kg of chicken. Since the part of chicken was not specified, this time, "chicken thigh without skin" was chosen. We looked at other recipes using this seasonal seasoning on the official page and cuisine recipe website that posted recipe of tandoori chicken.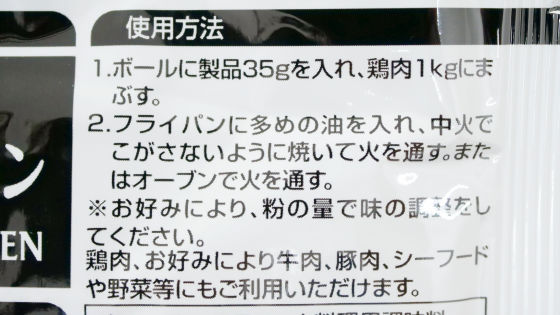 I will cook Tandoori chicken with 250 g of chicken to make 1 serving.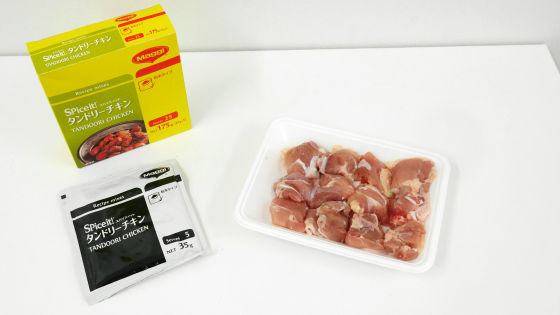 For this time, add a salad and onion available on the market.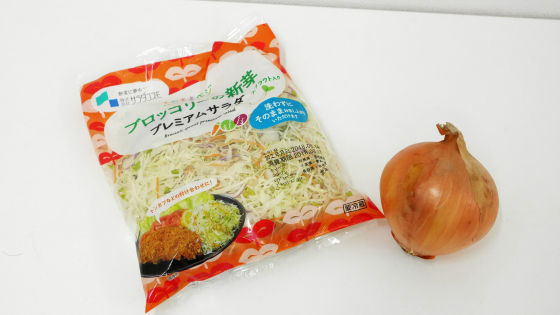 In the recipe we used 35 g of ethnic spice mix for 1 kg chicken weighed 9 g which is about a quarter of a bag against 250 g chicken meat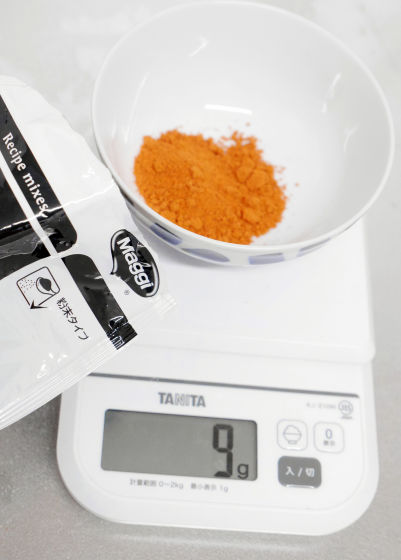 Peel the chicken thighs.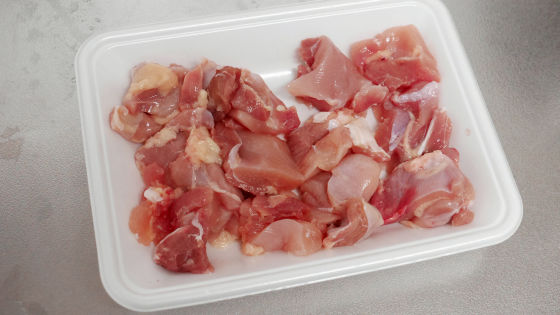 Fit chicken and ethnic spice mix in the ball. Powder in the bag is bright orange.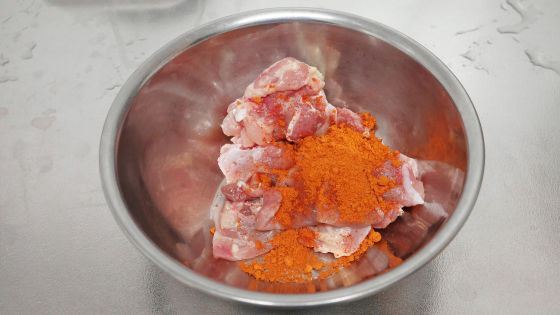 Mixing the powder into chicken meat chicken stained red and changed to a very spicy appearance.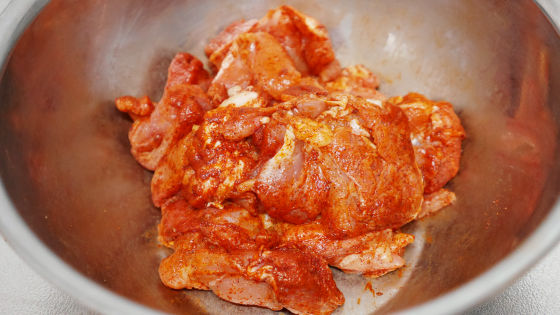 Next, grind chicken mixed with powder and bake it on a frying pan with a lot of oil. The fire is a medium heat like fire hits the plain pan. This time, I used 3 tablespoons of oil, baked a total of 8 minutes for 3 to 4 minutes on each side.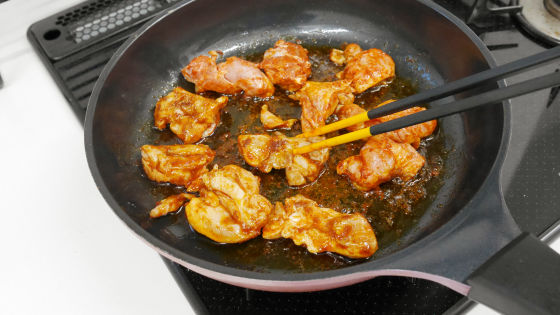 When heated, it looks red to orange. It looks like this when turning over. It looks delicious with oil.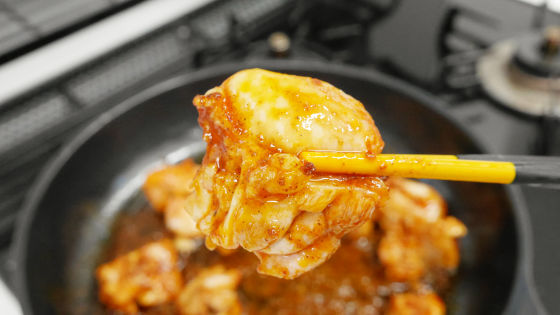 After baking, transfer it to a dish on which garnish was spread ... ...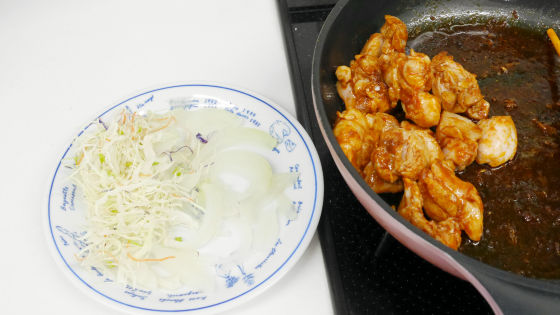 Completion of tandoori chicken. I used chicken which had been cut beforehand, but it was completed in about 15 minutes.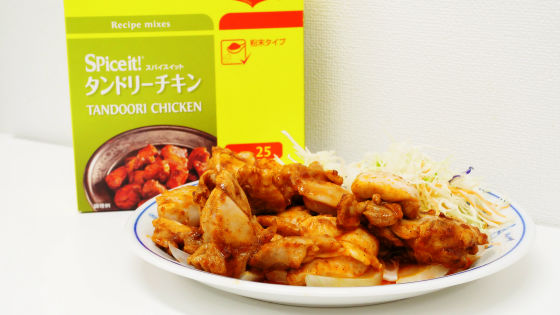 There is an exciting scent of cumin, garlic, coriander, and appetite is intensified. There is also a scent that imagines sourness, and the appearance and scent are finished in authentic tandoori chicken.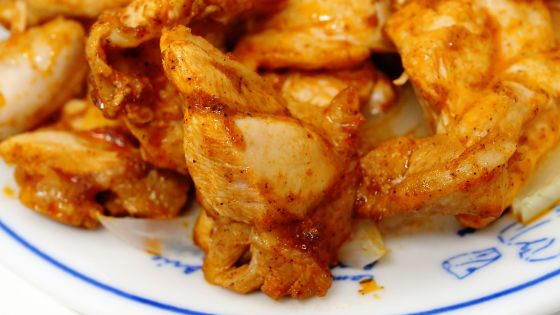 As I try to eat it, I do not pass heat for only a short time, so chicken meat is juicy and soft finished. Spice is spicy, it also has sourness, complementing the umami of chicken. The powder has only been smeared, but the chicken meat is taste adequately so it tastes like tandoori chicken properly. Saltiness is neither thin nor too thick, and you can feel it with jiwiwa and juice every time you stir it. The hotness is about the hearty of retort curry, and if you advance your eating, you will want a drink. Because there is a little flavor like yoghurt with sourness, it will not go as far as the authentic taste, but you may choose a little bit. According to the recipe, "Please adjust the taste by the amount of powder according to your preference". I would like to increase the amount of powder somewhat because I want a little salty to accompany rice.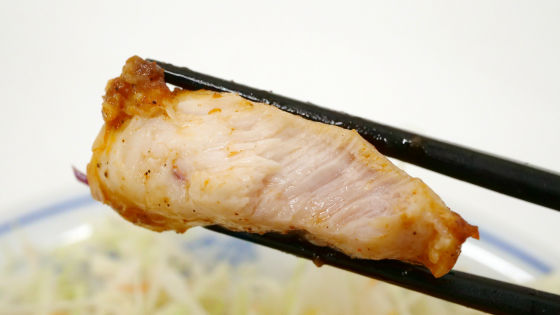 "Maggie Spice It Tandoori Chicken" is handled in business supermarkets and mail order online shops such as Nestle official mail order shop.

We deal with even Amazon , at the time of article creation, 5 bags of 1 box can be purchased for shipping costs by 1208 yen including tax.

Amazon | Maggie Spice It for Tandoori Chicken 35g × 5P | Nestle Professional | Spice · Herb Store Online