"Blood donation saves somebody's body (Sekai)", an anthropomorphic animation "Hataraku Cell" collaborates with blood donation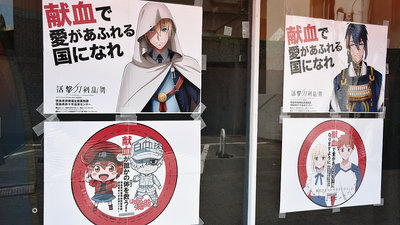 Volunteer blood donation is an annual practice at the event "Ashbi" that assimilates Tokushima.Machi ★ Assobi vol.20In "Momentum swords Ranbu"Today's rice of Mr. Sanemiya"Working CellsYou can get a souvenir using the picture of ".

"Working Cell" is an anthropomorphic cartoon of the monthly Sirius series body, which has been decided to be a TV animation from July 2018, this time Yuuma Takahashi of Aniplex who is a producer in animation participated in blood donation himself Did.

5/4 ~ 6 gore ★ Assobi Vol.20 participation decision | new news · press release · event | Tokushima prefecture Red Cross Blood Center | Japan Red Cross Society
https://www.bs.jrc.or.jp/csk/tokushima/2018/05/546vol20.html

In the vicinity of Tokushima Station, there is a permanent donation room on the 3rd floor of Amico Building in front of the station, donation cars are being dispatched to the square next to the ufotable CINEMA, at the entrance of the Higashi Shinmachi shopping street adjacent to the Akan Bank Cash Corner at Machi ★ Asobi It was.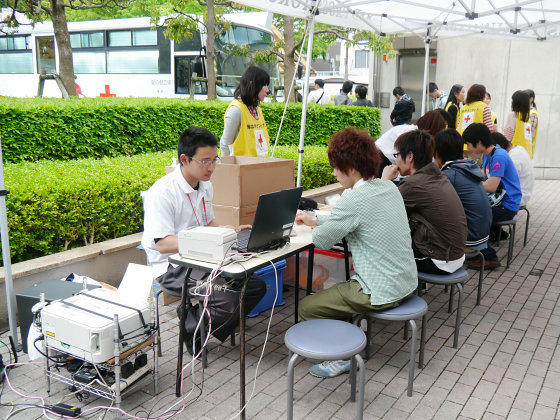 However, as the head office of Awa Bank moved, the demolition of the Awa Shinkancho building began in March 2018, and the square also closed.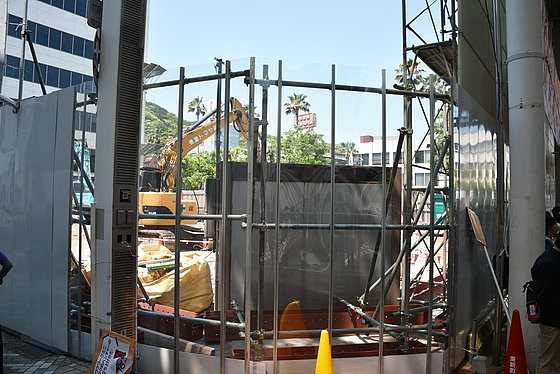 For this reason, a donation site was set up in Nishi Shinmachi across the signal from Tohinmachi this time.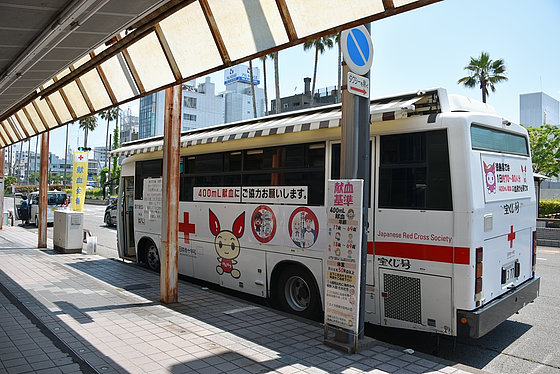 At the end of the blood donation you will receive one badge of two A3 posters of "Ranged Touken Ranbu", "Hataraku Cell" and "Today's Rice of Mr. Minori".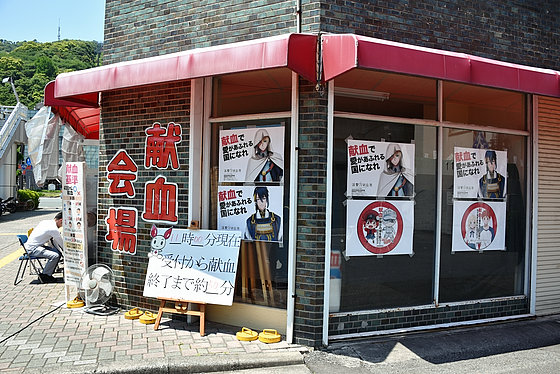 The picture looks like this.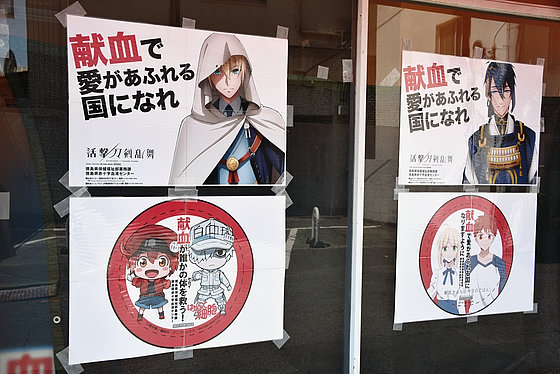 As "prototype cell" is a leading role in erythrocyte, leukocytes and platelets appear in other places such as leukocytes and platelets appearing, so blood donation is a related work, so donate blood with Yuuma Takahashi who is a producer at Machi ★ Asobi vol. 20 It is an event to be held.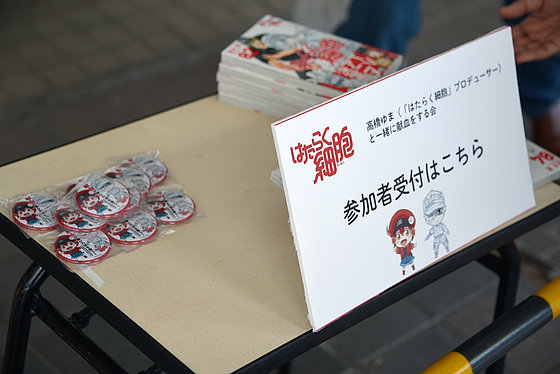 People who challenge blood donation. The second from the left is Takahashi Producer. Although men who had blood donation cards are busy usually, there are not many opportunities to donate blood, but if they can receive such a memorial product, they said that they would feel like "Let's make it because they are cheap".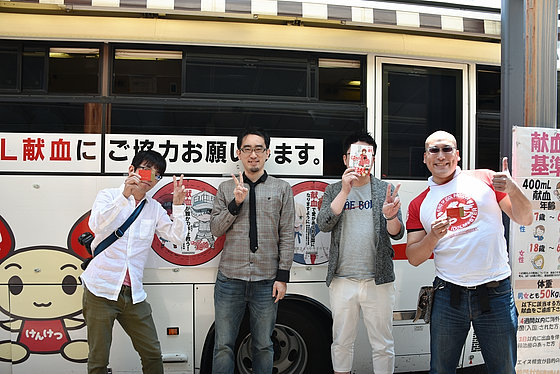 According to the person in charge, because it is impossible to say that blood donation can be finished "quickly", people are likely to accumulate in the morning and wait for 90 minutes, but depending on the time zone it can also be done with almost zero wait time It is about things, please be careful when you worry about the time. In addition, just before eating "rice meat like rice", please be aware that there are cases where you may be refused as "Since blood is drunk today ...".