A queue in front of the blood donation bus, a blood donation many people responded to the call of Saber and a collaboration campaign of "Fate / Zero"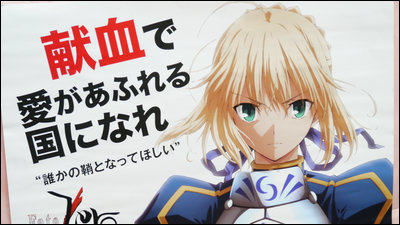 I often see the sight that the blood donor car stops in front of the station and calls for cooperation for donation, but from May 3 th (Thursday) in Tokushima it is "Machi ★ Asobi vol.8"In collaboration with blood donation, we developed a campaign to receive" Fate / Zero Blood Donation Poster ". "I want you to become someone's sheathI have checked how many people responded to the hot call.

The place is next to the Akan bank's cashier.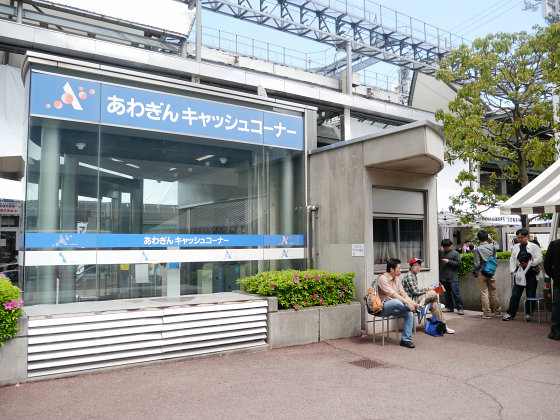 People are stretching like this around the other side.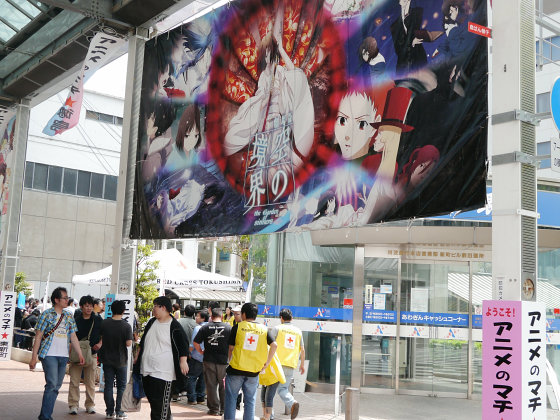 I have not seen much that I can end up waiting queue in order to donate blood.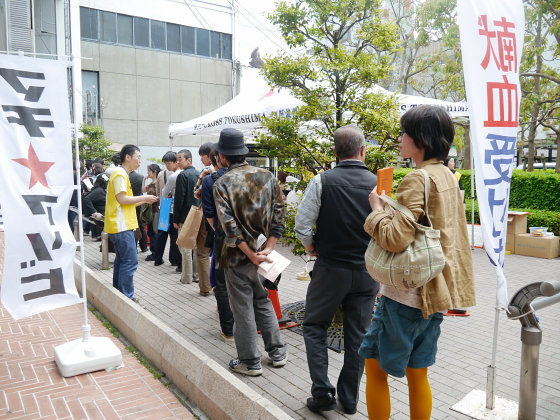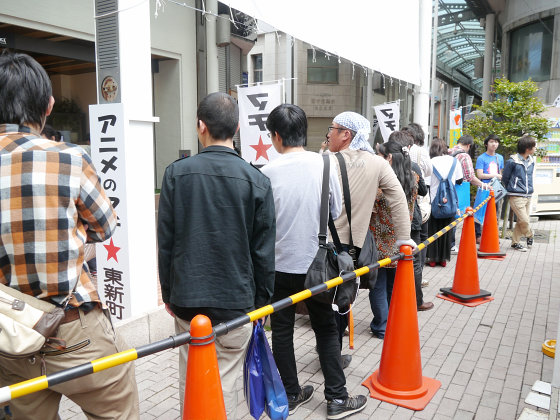 There is a questionnaire about whether or not you can donate blood here.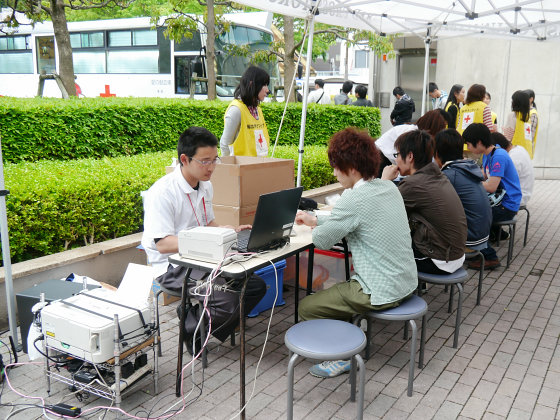 There was a line of people waiting for blood donation before the blood donation bus "lottery issue".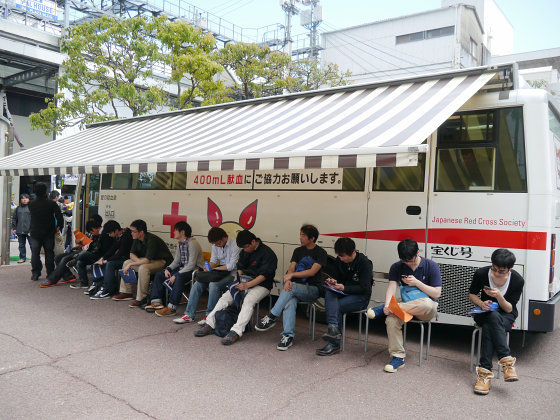 Blood donation is not to end immediately as soon as the reception is completed, and there is also a problem of freshness of the blood, so the reception for today was over at noon.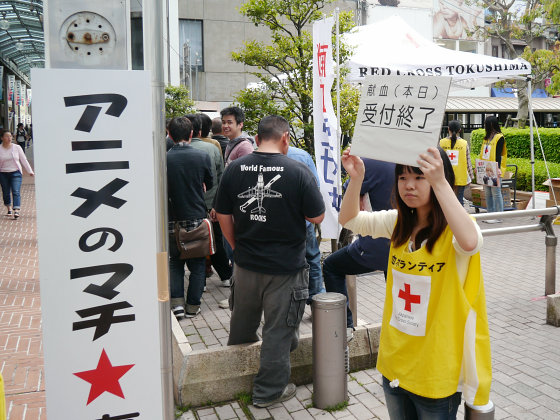 Somehow the staff are giving out to people lining up in the line.



What is dealt is "poster voucher". The reception on this day has ended, but if you donate blood with the blood donation bus previously with the voucher by May 5 or blood donation room in Amicoville in front of Tokushima station by July 31 He says he will receive posters.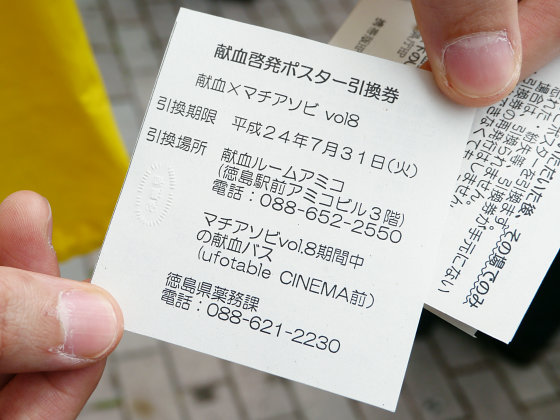 And here are posters available. It is a poster with a message of Saber saying "Become a country filled with love with blood donation". When you visit "Machi ★ Asobi vol.8", it may be nice to take part in making the country full of love.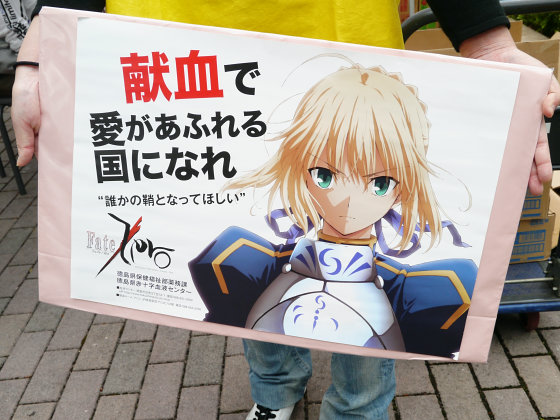 2012/05/04 Addendum
Even though the blood donation was a great success on May 4th and the afternoon department started reception at 13 o'clock, it was already a line of more than 100 people before the start, handed out a poster voucher for donation at a later date Those who could escape got missed, but reception was over at 13:20. According to the person in charge, it is very rare that the case where such a matrix was made by blood donation is very rare.