Stretchable titanium ballpoint pen "Ti Arto EDC" that corresponds to more than 750 kinds of replacement leads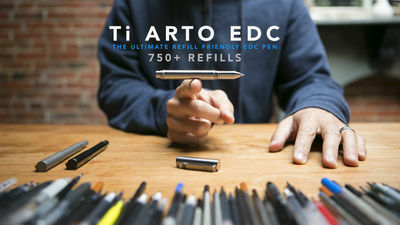 Many things that are closely related to daily life are being replaced by analogue to digital, but people who stick to writing instruments such as paper and pens are still in the process of continuing, "Rather, the tasteful elements increase and more sophisticated writing instruments There are many people who have come to buy. Such a ballpoint pen that is perfect for people like "Writing instruments such as ballpoint pen are always carried around"Ti Arto EDC"Is made of titanium very lightweight so it has convenience and durability to carry around anywhere and has become very stylish with a combination of high design.

Big Idea Design LLC
https://bigidesign.com/

You can see what kind of ballpoint pen "Ti Arto EDC" is made by seeing the following movie.

Ti Arto EDC Pen Official Video


These two are developers Mr. Chadwick and Mr. Joe.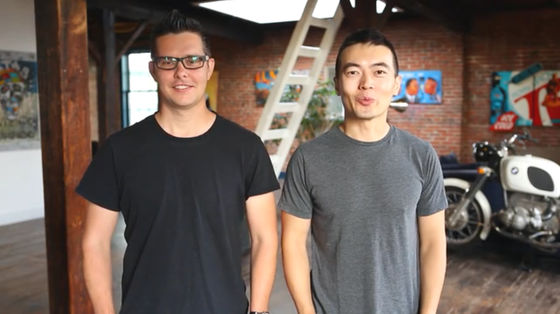 The two also developed a titanium ballpoint pen "Ti Arto" in 2016, and said that they got very popular.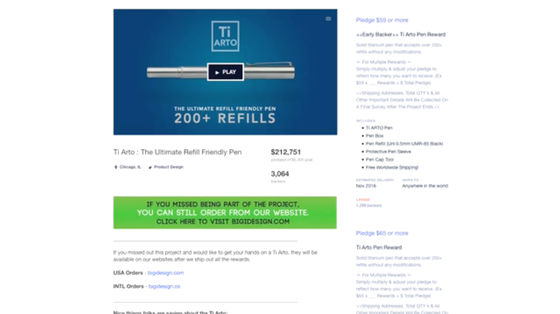 The improved version of that "Ti Arto" is "Ti Arto EDC".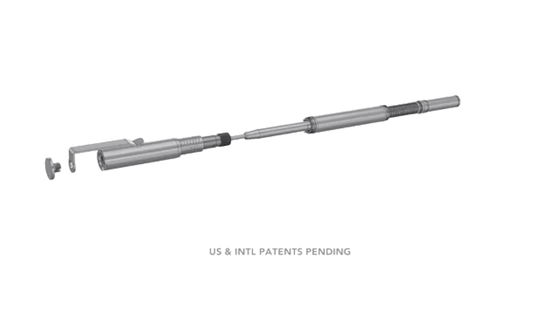 "Ti Arto EDC" corresponds to more than 750 kinds of replacement core, and takes no place to carry.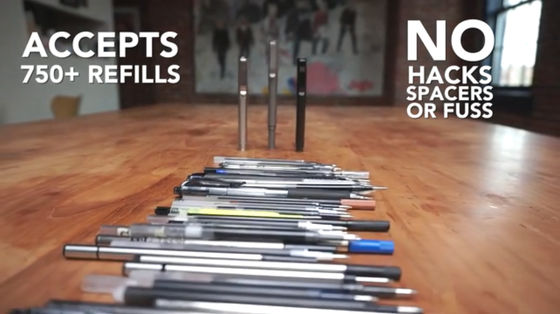 "Ti Arto EDC" is a model of "Ti Arto"The difference between the grip part and the handle part is smoother and the weight is also decreasing.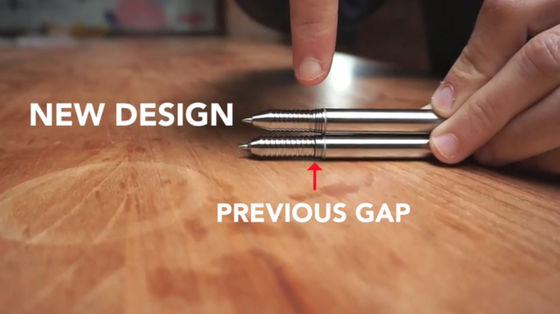 "Ti Arto EDC" can freely change the length of the ballpoint pen by turning the grip part.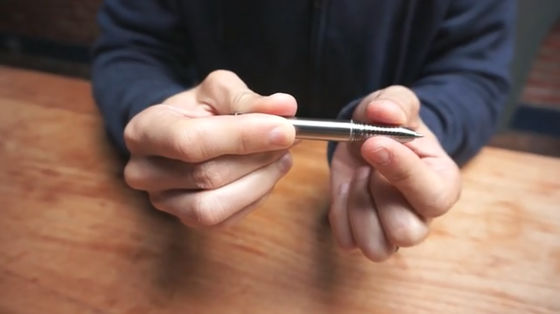 Furthermore, "Ti Arto EDC" adjusts the length of the pen tip by rotating the base of the ballpoint pen, it can correspond to more than 750 kinds of replacement leads. Even a change core of various thickness and shape can be used without problems by changing according to the situation.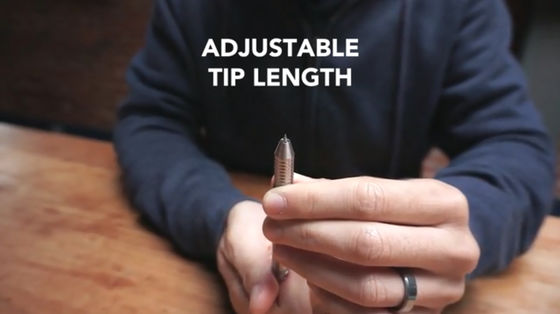 The size of "Ti Arto EDC" is from the length of 132 mm with the cap on ... ...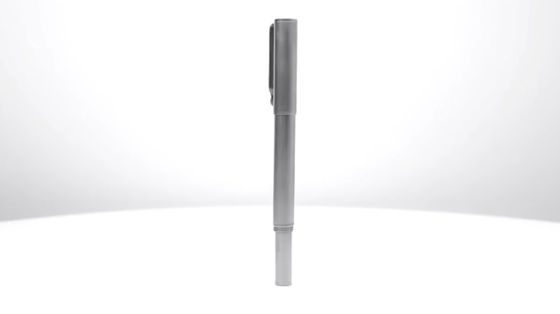 It can be freely changed to the length of 111 mm. This makes it possible to write letters and pictures by taking the extra space when carrying, even if you actually use it with the length that matches the hand of the user.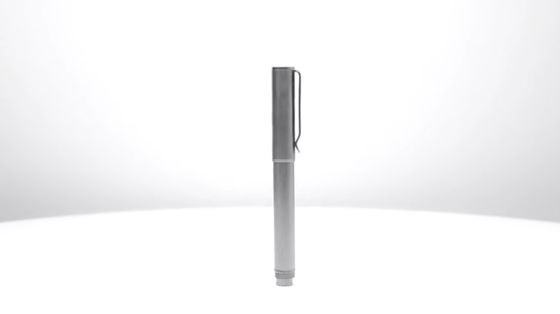 In addition, "Ti Arto EDC" is made entirely of titanium, parts of plastic are not used, and it is finely processed to be able to balance in dexterity with the index finger.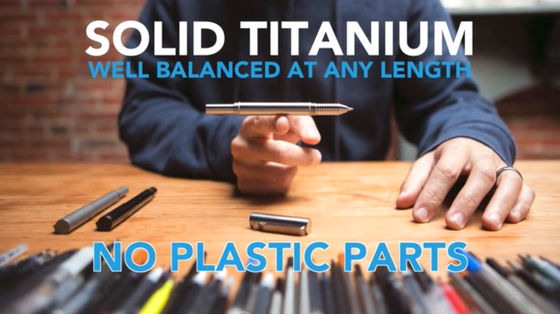 "Ti Arto EDC" has three kinds of colors,Ceramic media"Stone Washed" which gotten used in the process with processing,DLCYou can choose black "Midnight Black" that is coated with "Midnight Black" and the processed titanium as it is "Mashinrou".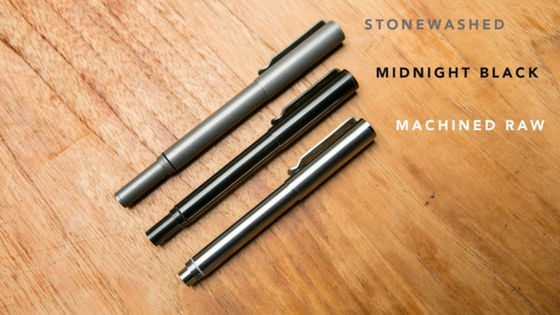 "Ti Arto EDC" weighs 24 g and is extremely lightweight, the length can be extended up to 136.5 mm at the time of writing and up to 111 mm with the cap attached. The replacement core can fit a wide size from 0.3 mm to 1.2 mm, which means that it corresponds almost to the pen manufacturer's pen axis. Detail isCorresponding replacement list created by developerYou can check from.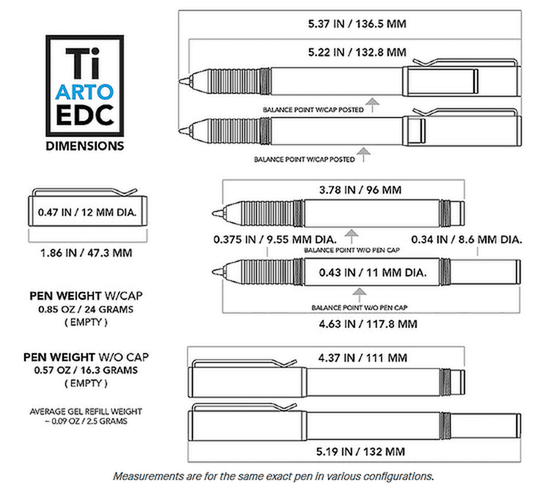 The "Ti Arto EDC" project is now looking for investment at Kickstarter at the cloud funding site. As a target amount of 5,000 dollars (about 560,000 yen) was listed, more than 24 times more than 120,000 dollars (about 13 million yen) have already gathered at the time of article creation. In the "Ti Arto EDC" project, one investment of $ 69 (about 7700 yen), "Ti Arto EDC" 1 bottle, pen case, 0.4 mm black replacement core is available. Shipping to Japan is free, ships are scheduled around May 2018.

The deadline for investing in "Ti Arto EDC" is Japan time on December 20, 2017 at 22:59.

Ti Arto EDC: The Ultimate Refill Friendly Everyday Carry Pen by chadwick parker & joe huang - Kickstarter
https://www.kickstarter.com/projects/klinkokids/ti-arto-edc-the-ultimate-refill-friendly-everyday