Titanium multifunctional knife "TACK" excellent in portability with credit card size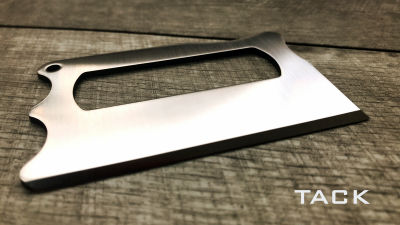 If you have one multifunction knife, you can handle a lot of work, but to use one function, it takes time and effort to bring out the tool from the knife and restore it. Multifunctional knife of credit card size "TACKWith ", in order to use the individual functions, there is no need to issue a tool, as it is, because it is put away and use immediately, is that practicality is the preeminent.

TRAK - Titanium Runner's Anywhere Knife
https://www.trakknife.com/

You can see what kind of knife "TACK" is when you see the movie below.

TACK Final Cut Video - YouTube


"TACK" is a card-sized multifunctional knife and it is distinguished by the large hole being opened.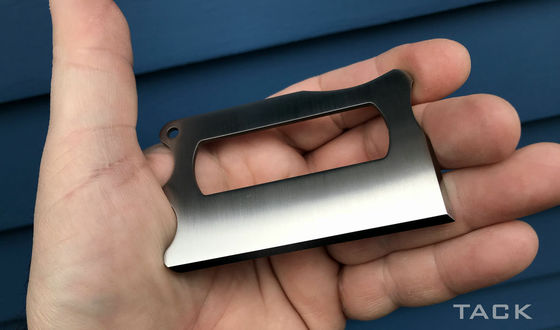 Using a part of the edge, add a little straight line to drawing etc ... ....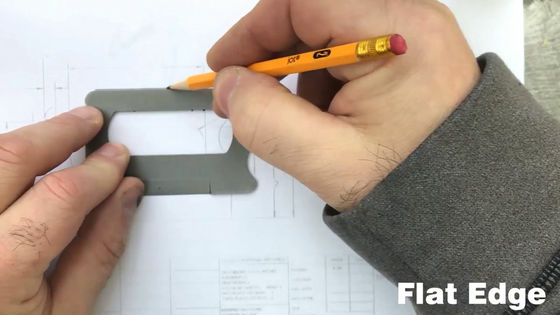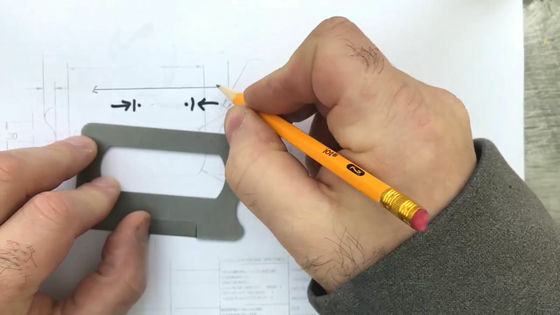 If you use the lower part of the blade, you can also cut the sweets bag and open it.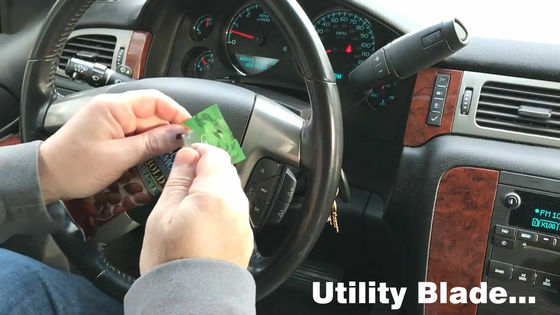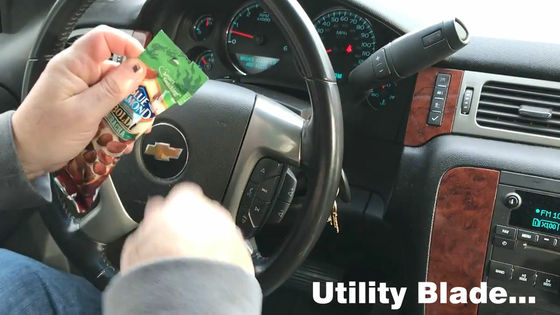 For peeling the seal etcScraperUsed as ... ...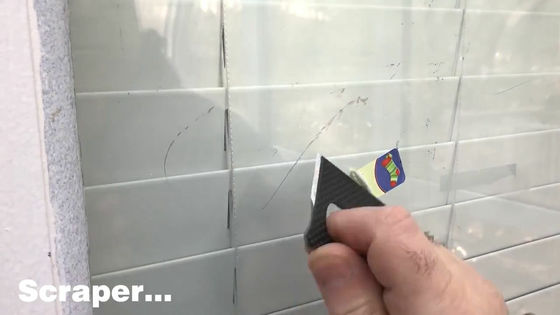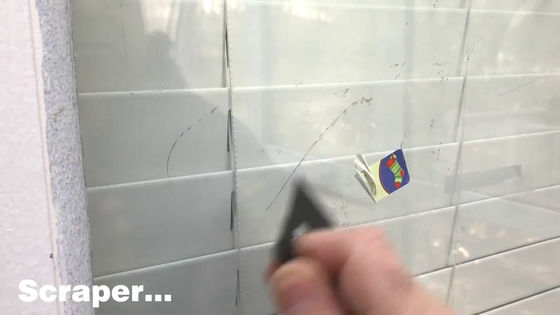 It is also possible to scratch scratches.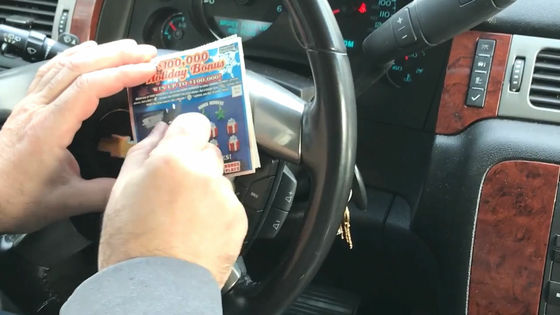 Furthermore, you can open the can pull tab ......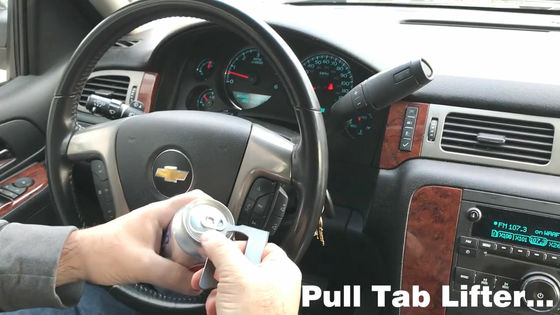 If you use a narrow hole near the center of "TACK", you can use it as a bottle opener.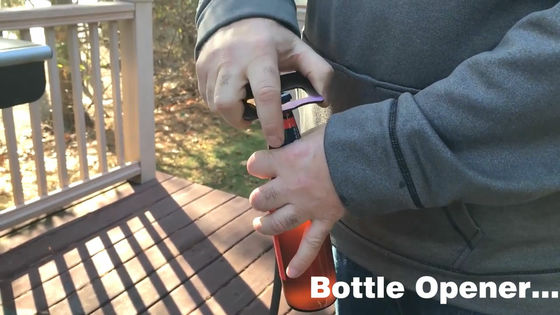 Because credit card size, portability is outstanding. If you obstruct it in the card case, it will be useful in the scene of emergency.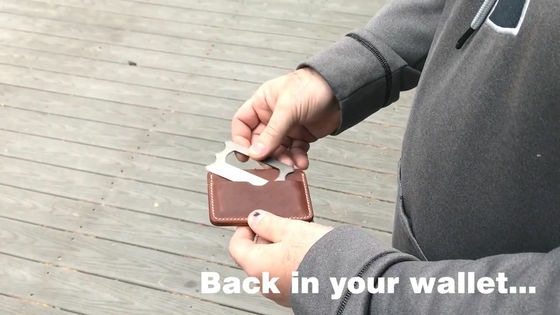 Although not mentioned in the movie, the specification of "TACK" is as follows.
·weight:5 ounces (about 142 g)
· Material:64Titanium alloy
·Size:59 mm × 85.4 mm
·thickness:1.2 mm

For "TACK" color variation, "Blue" "Natural" "Purple" "Bronze" ......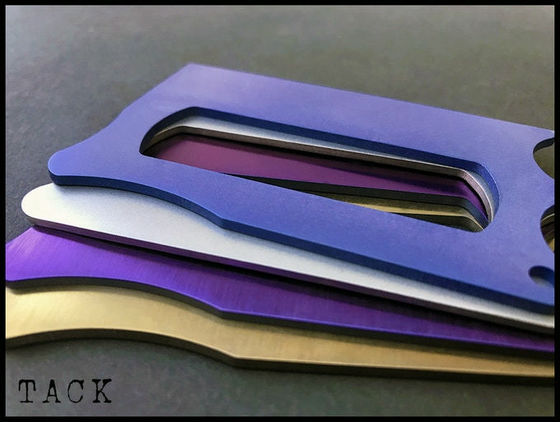 Satin black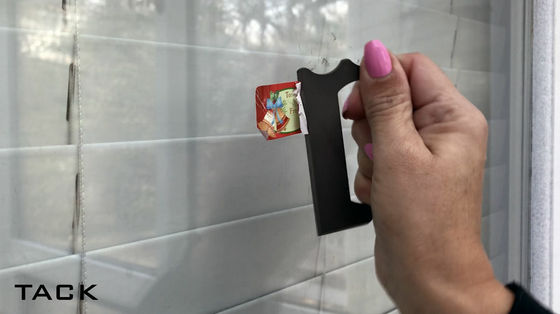 "Heat gradation" is prepared.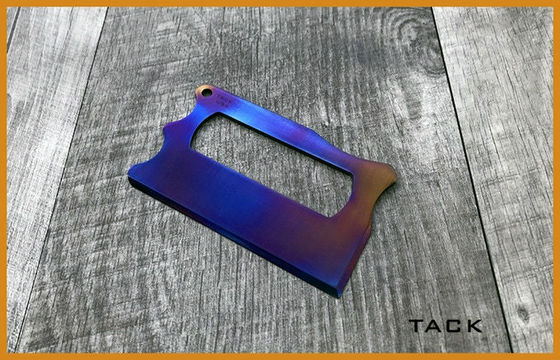 Besides this,Carbon fiberThere is also "Royale model" using.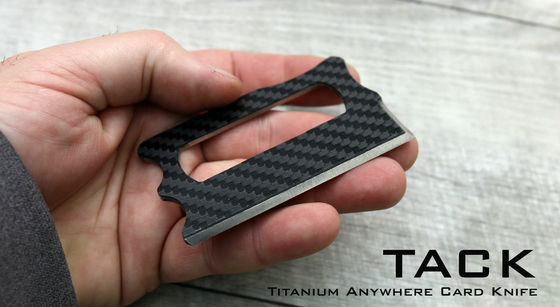 The Royale model comes with a special zip pouch.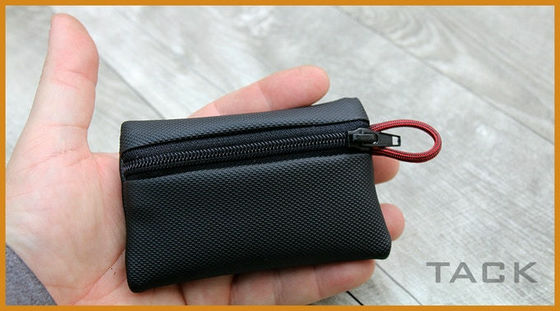 In addition, there is a pendant type "Mini Tack" hanging on the neck. The size is 44.58 mm x 60.17 mm and the thickness is 3.18 mm.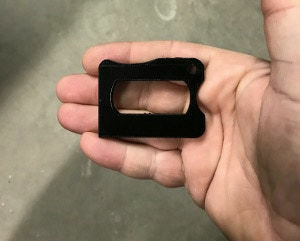 "TACK" is a cloud funding platformKickstarterWe are seeking investment for commercialization at the target price of 2,900 dollars (about 330,000 yen), when we leave 5 days until the deadline, we will invest approximately US $ 17,000 (about 1.88 million yen) I succeed in collecting it.

The investment plan has the following structure and you can get "TACK" in any plan except "no reward", "Mini-TACK", "Hand Made TACK Leather Wallet".

· "Early Bird / Return Backer - TACK"39 dollars (approx. 4300 yen): TACK, coloring choice right, choice of tungsten carbide processing on edge part, shipping fee of 12 dollars (about 1300 yen) * quantity limitation
· "Standard Titanium TACK$ 45 (approx. 5000 yen): TACK, coloring choice right, selection of tungsten carbide processing on edge part, shipping fee of 12 dollars (about 1300 yen)
· "Mini-TACK$ 59 (about 6500 yen): Mini TACK, selection of tungsten carbide processing on edge part, choice of chi-dex sheath, stainless steel ball chain, titanium key ring, shipping fee of 8 dollars (about 890 yen) * quantity limitation
· "2 Pack - Titanium TACK (Standard Model)$ 85 (approx. 9400 yen): TACK × 2, coloring selection right × 2, choice right of tungsten carbide processing on edge part × 2, shipping fee 12 dollars (about 1300 yen)
· "Hand Made TACK Leather Wallet$ 85 (about 9400 yen): Leather wallet for TACK, shipping costs $ 25 (about 2800 yen) * Limited quantity
· "Limited Edition - TACK Royale$ 90 (approx. 10,000 yen): TACK (Royal model), selection of tungsten carbide processing on edge part, zip pouch, shipping fee 12 dollars (about 1300 yen) * quantity limitation
· "E4 Pack - Titanium TACK (Standard Model)"160 dollars (approx. 17,800 yen): TACK × 4, coloring choice right × 4, choice right of tungsten carbide processing on edge part × 4, shipping fee 18 dollars (about 2000 yen)

The deadline of investment is Japan time on January 26, 2010 (Friday) 10: 1, and shipment time is scheduled to ship after May 2018 except "Hand Made Tack Leather Wallet". The "Hand Made TACK Leather Wallet" plan is scheduled to ship after June 2018.

TACK - Titanium Credit Card Size Knife Tool For Your Wallet by TRAK Team - Kickstarter
https://www.kickstarter.com/projects/1975082129/tack-a-titanium-credit-card-sized-knife-for-your-w/description