"Orbitkey 2.0" that can manage multiple keys smarter and can also organize USB memory and bottle opener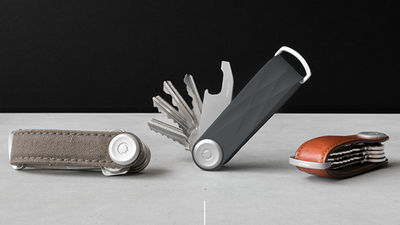 Many people always carry multiple keys such as the key of a house and the key of a car without detachment, but the key holder that makes it possible to manage this smarter and more conveniently is "Orbitkey 2.0"is. Orbitkey 2.0 not only gathers multiple keys but also comes with a USB memory and a corkscrew etc. together, making it a slim and useful tool not to be bulky even if it is in your pocket.

Orbitkey 2.0 - Carry Your Keys Better by Orbitkey - Kickstarter


Key cases and key holders that can put together multiple keys can be convenient, but keys are unbelievably bulky gathering.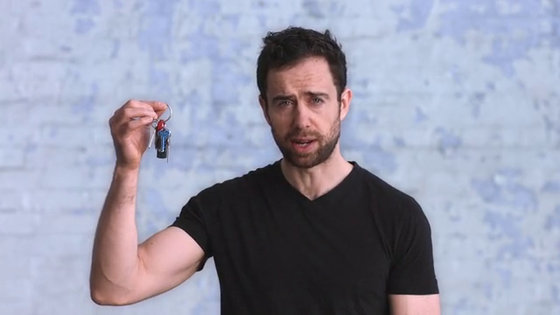 However, Orbitkey 2.0 can manage multiple keys smartly and slimly.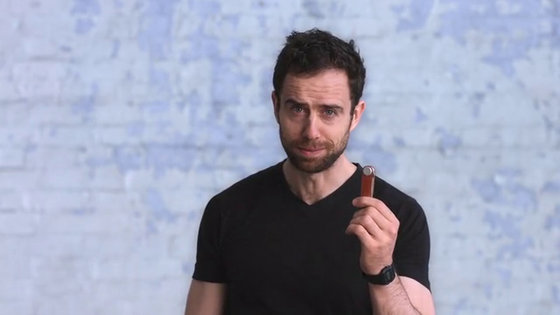 Orbitkey 2.0 previously gathered funds with Kickstarter at the cloud funding siteOrbitkeyVersion upgrade. Last Orbitkey gathered about 5,000 investors and a contribution of about 200,000 dollars (about 21 million yen).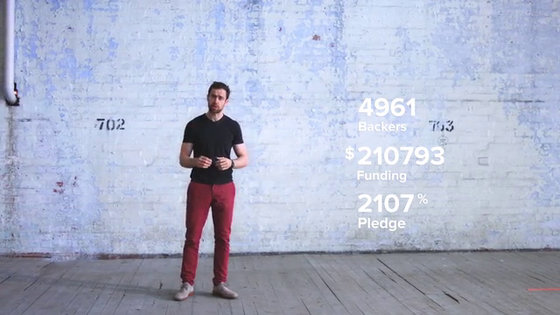 Arrive at home ...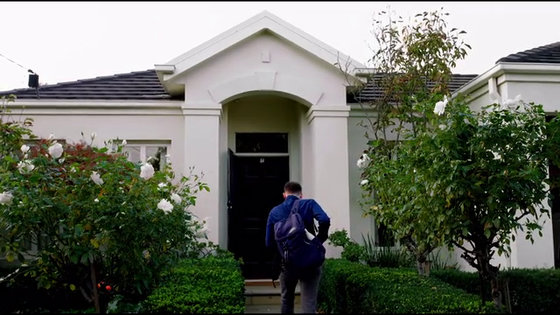 Many people have had trouble finding the keys of the house from the key case.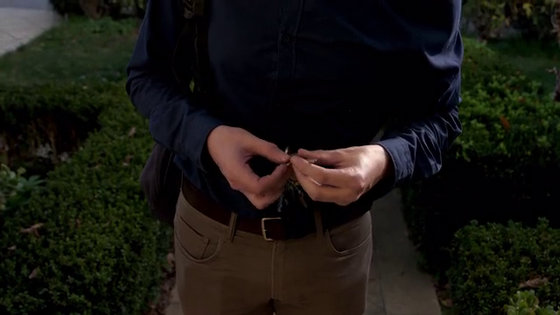 But Orbitkey 2.0 makes it easy to find the key you want.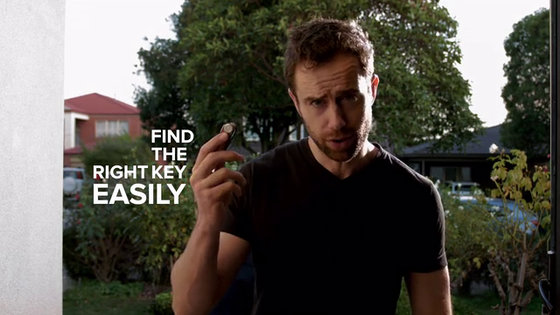 Taking out the key from Orbitkey 2.0 is like this.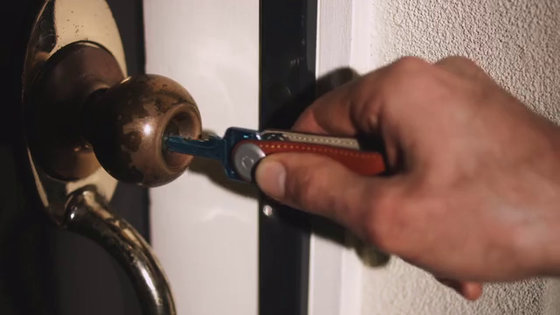 In addition, it is also possible to summarize useful tools if it is at hand such as a bottle opener as well as a key.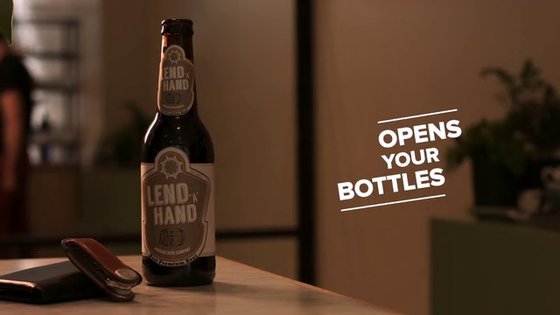 In addition, car keys and keys that are too large to be put together in Orbitkey 2.0 can be carried around with a ring called D ring.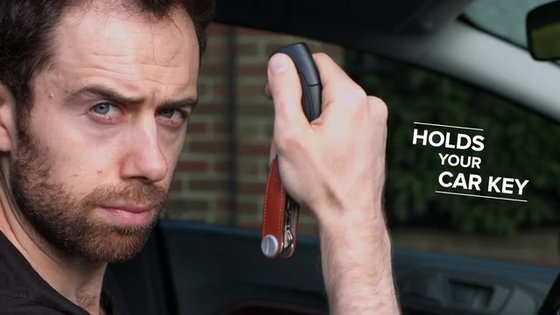 In addition, since there is also a dedicated USB memory, it is possible to carry important data at any time without leaving the skin.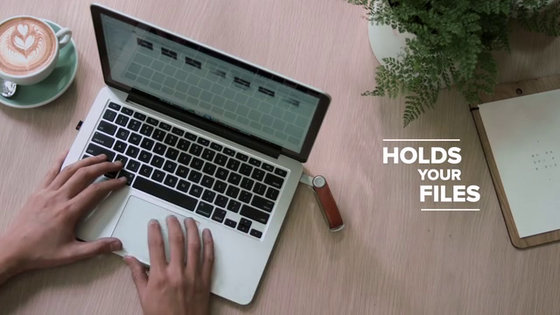 Orbitkey 2.0 has been improved based on feedback from users who got Orbitkey ... ...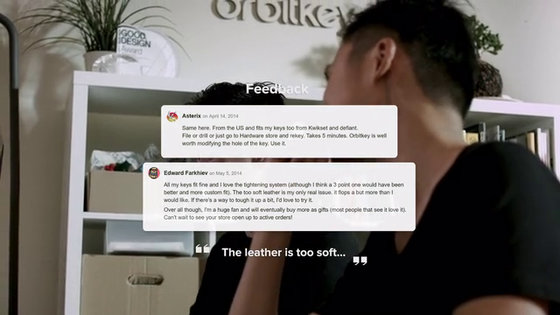 It is 40% slim than Orbitkey. The thickness of Orbitkey 2.0 is 1.65 mm and 2 to 7 keys are gathered.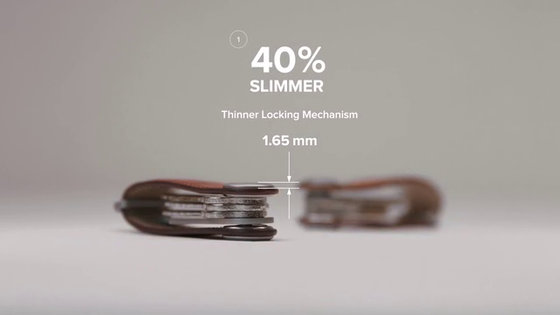 Since it evolved slimly it will not be bulky to put it in your pocket.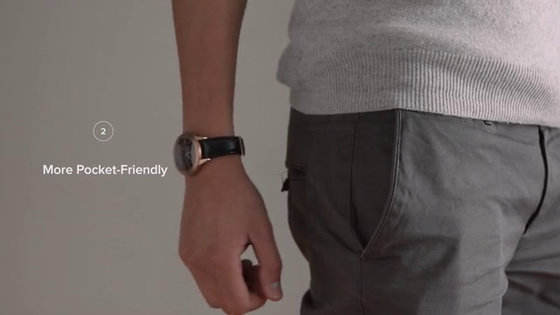 In addition, metal fittings that gather keys are evolving to more user-friendly ones.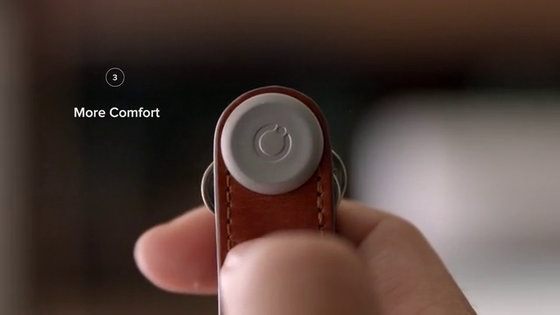 The size of the key that can be stored in Orbitkey 2.0 is 64 mm at the maximum and it is OK if there is a hole of 4 mm or more in diameter.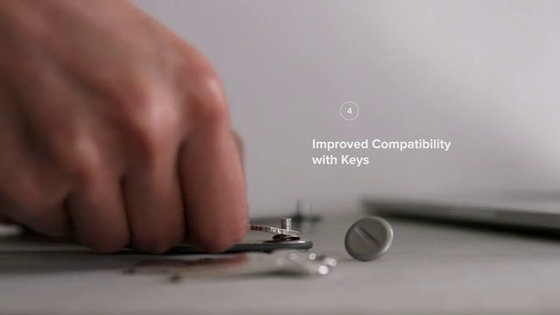 You can easily remove metal fittings that fasten Orbitkey 2.0 with coins. You can also prevent the key from jingling if you lock the bracket firmly.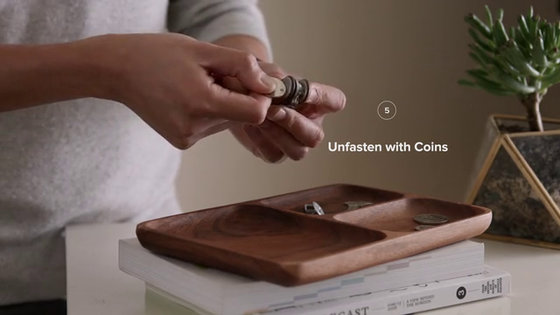 Assembly is very easy.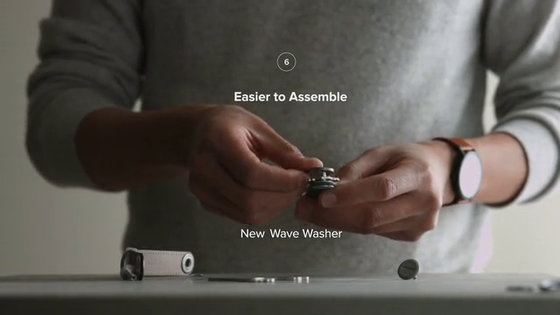 Durable stainless steel is adopted as a metal part ... ...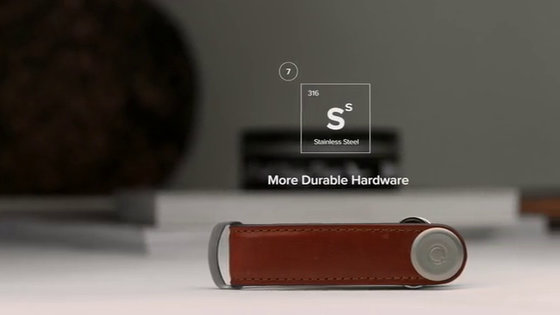 The D ring which can be used as a key holder etc. is also evolving.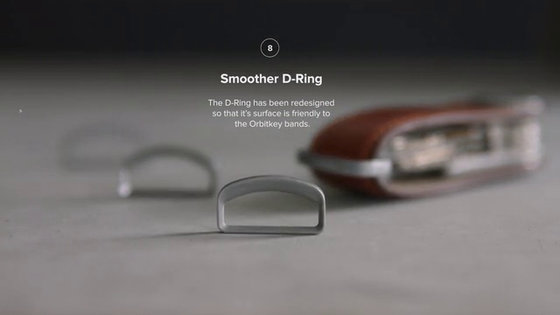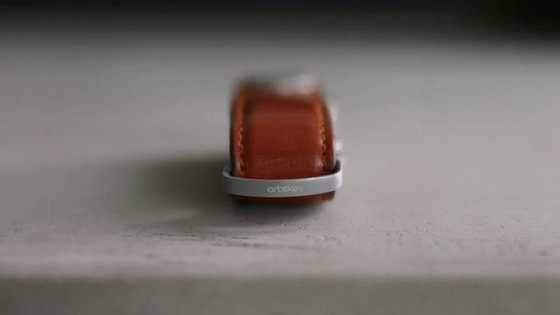 The material of Orbitkey 2.0 is rubber and ...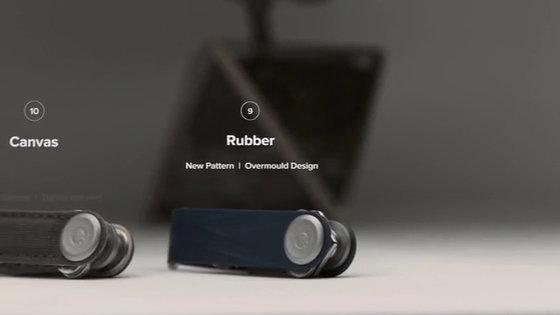 Three kinds of leather canvas.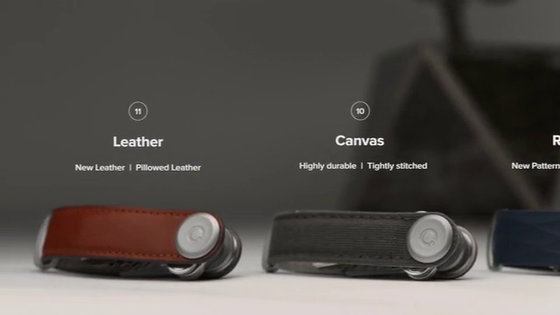 The USB memory that can be stored in Orbitkey 2.0 has become slimmer and even supports USB 3.0.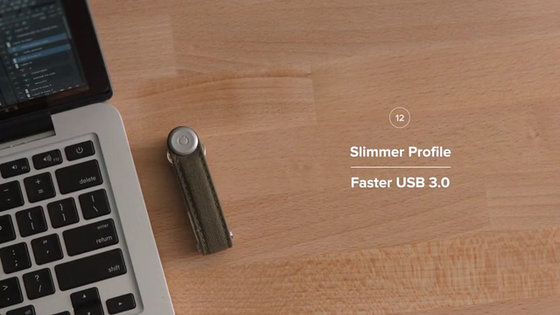 There are also multiple tools that can be combined into Orbitkey 2.0. Use it like a minus driver ......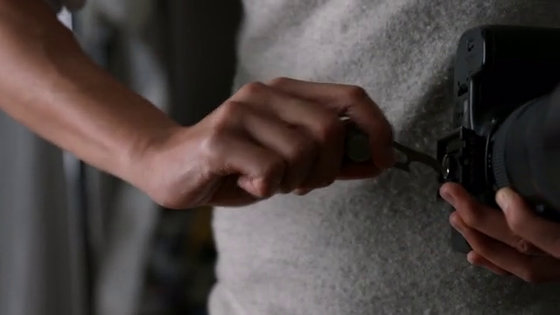 It is used as a spanner turning hexagon bolt ......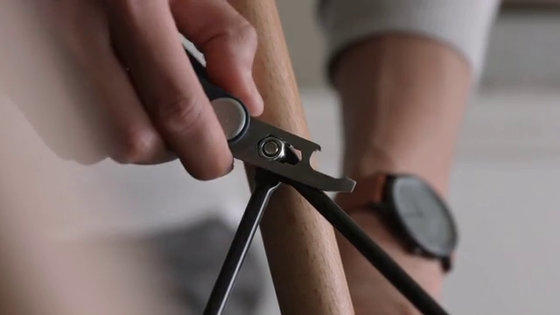 Opening a hard lid ...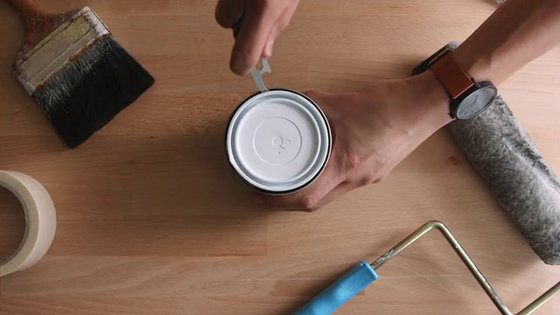 It can also be used as a cutter.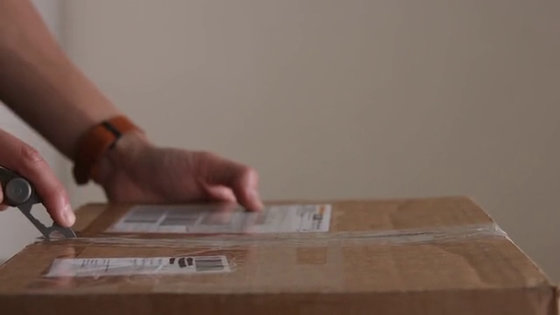 Such Orbitkey 2.0 is now looking for investment at Kickstarter of the cloud funding site. The target amount was set at 20 thousand dollars (about 2.10 million yen), but already 500 thousand dollars (about 52 million yen) has gathered at the time of article creation and it is nearly certain to commercialize it. If you want to get Orbitkey 2.0, you need one Orbitkey made of rubber with a contribution of 22 dollars (about 2300 yen), one Orbitkey in a canvas with a capital of 27 dollars (about 2,800 yen), leather for 30 dollars (about 3100 yen) You can get one Orbitkey of your favorite color leather Orbitkey with one Orbitkey made by 50 dollars (about 5200 yen). Bottle opener that can be attached to Orbitkey is a multi tool for $ 5 (about 500 yen), $ 10 (about 1000 yen), 8GB USB memory with 12 dollars (about 1200 yen), $ 25 (about 2600 yen) You can get 32GB USB memory etc. Although it corresponds also to delivery to Japan, a shipping fee of 8 dollars (about 800 yen) is required separately.

The deadline for investing in Orbitkey 2.0 is 9:01 on September 4, 2016.

Orbitkey 2.0 - Carry Your Keys Better by Orbitkey - Kickstarter
https://www.kickstarter.com/projects/orbitkey/orbitkey-20-carry-your-keys-better