Driver & Peeler In addition to cutting tablets etc. Various titanium key size multi tool "MyKee 2.0"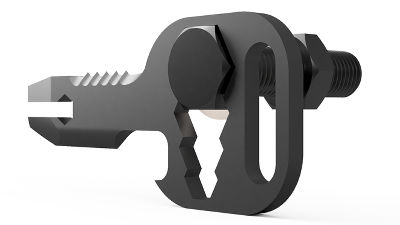 While going outdoors, etc., with a little trouble, we encounter scenes where cutters and other tools are needed, such as cutting tags attached to clothes you bought quickly, cutting prescribed tablets in half, etc. There is something there. A key type multi tool that can be carried around at all times in addition to a key holder "MyKee 2.0", You can use it immediately in the necessary scene

MyKee 2.0 - Grade 5 Titanium Multi-Tool Key by Narbeh Khoygani - Kickstarter
https://www.kickstarter.com/projects/2139693648/mykee-20-grade-5-titanium-multi-tool-key/

You can see what kind of tool "MyKee 2.0" is, by seeing the following movie.

MyKee 2.0 - 20 - in - 1 Titanium Multi - Tool - YouTube


"MyKee 2.0" is a key type multi tool made of titanium. Because titanium has corrosion resistance, it does not matter if it is attached to water.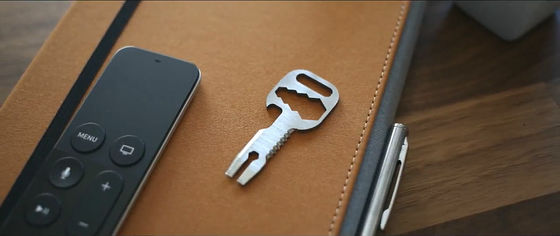 Because it is a key type, it can be attached to a key holder, and it is also a feature not to get in the way when carrying.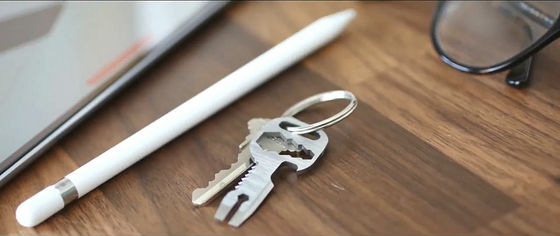 "MyKee 2.0" is used as a paper knife ... ...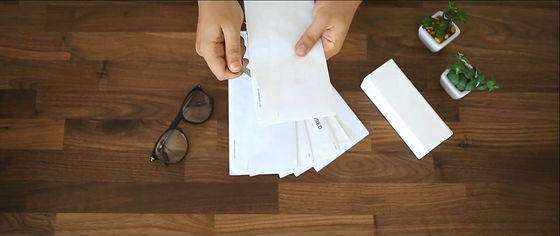 Peeler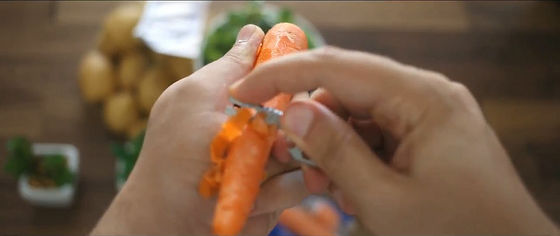 Remove the needle of a stapler ......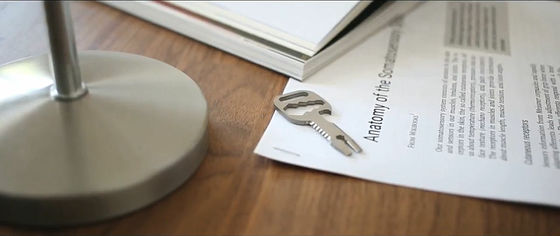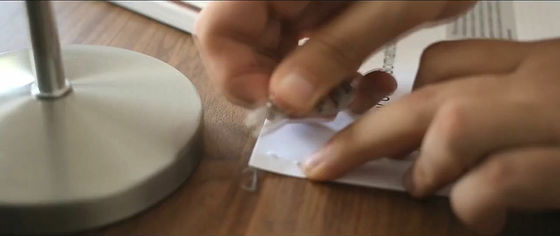 It can also be used to cut packaging of vinyl film.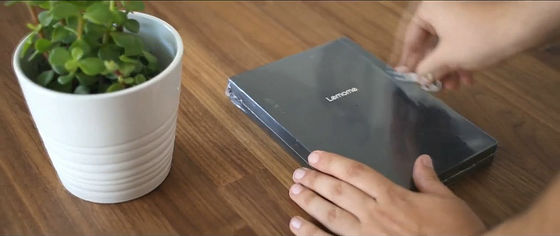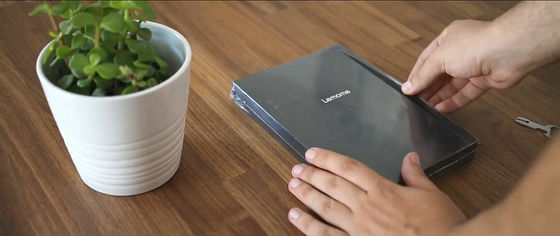 Organize nails, cuticle pusher or ...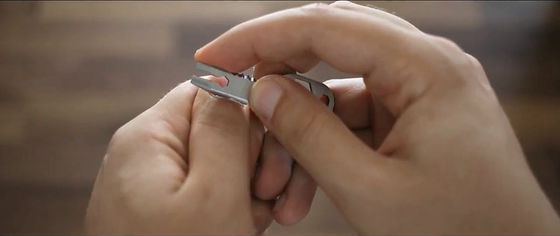 driver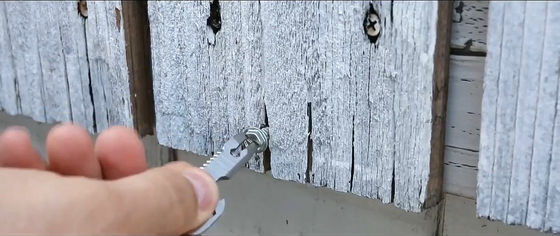 Open the can lid ......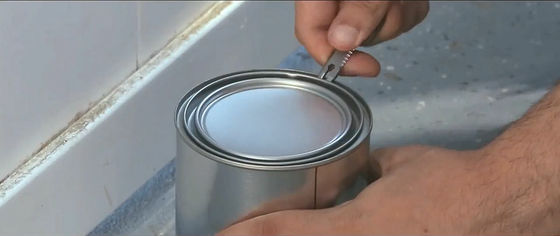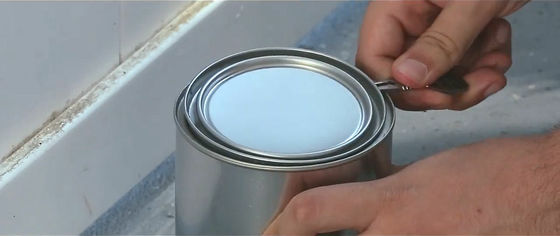 bottle opener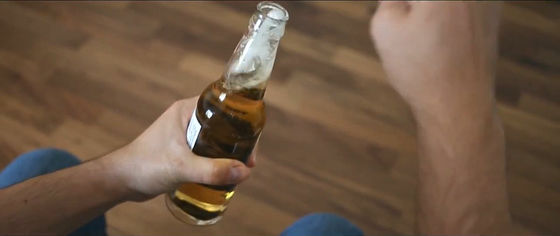 Pull tab opener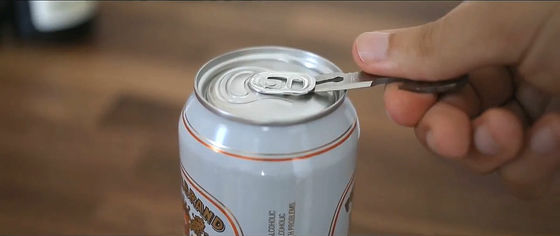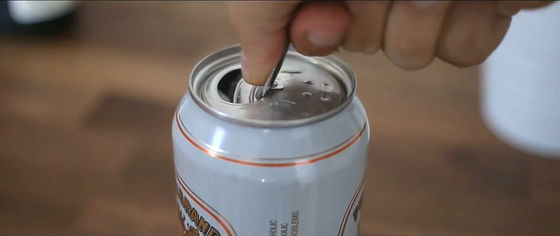 It can also be used as a pill cutter to cut tablets.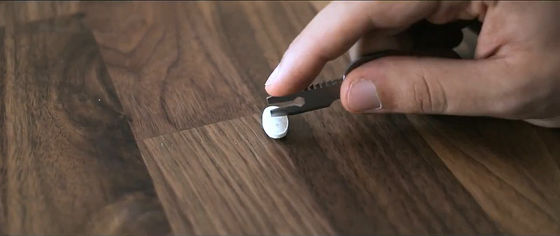 Besides it used to cut the tape of the packed box ......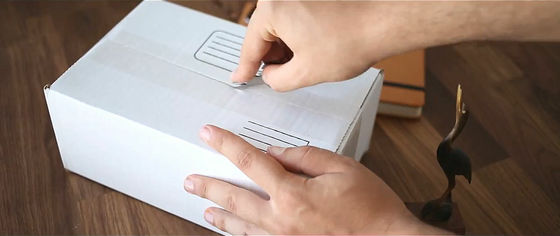 It can be used in a wide range of applications such as scratching scratches.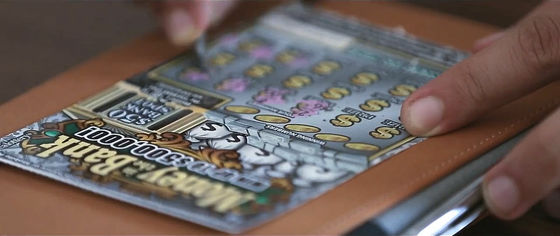 Although it is not touched by a movie, "MyKee 2.0" also has a function of a hexagonal wrench, and the flat diameter corresponds to 10 mm, 8 mm, 7 mm, 6.3 mm, 4 mm.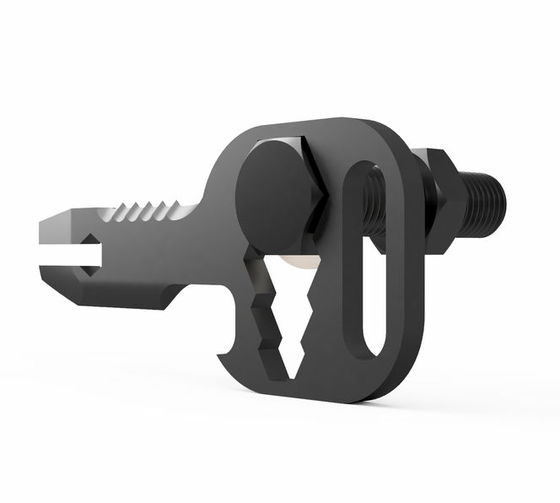 The specification of "MyKee 2.0" is as follows.
·weight:Approximately 6 g
· Material:Grade 5 titanium
·Size:About 56 mm × about 25 mm
·thickness:About 2.5 mm

Two kinds of "bead blasting processing" and "brushed processing" are used for finishing.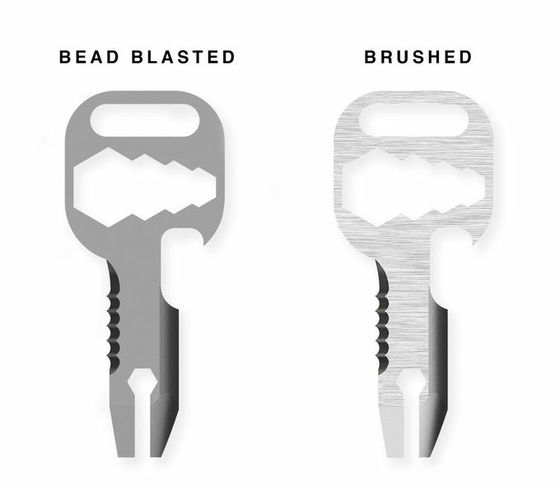 You can attach a case made of carbon fiber to injure the part of the blade or not to scratch other loads.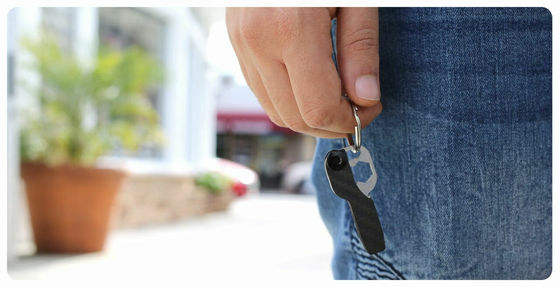 "MyKee 2.0" is a cloud-funding platformKickstarterWe are seeking investment for commercialization at the target price of 2000 dollars (about 220,000 yen), when we leave 29 days until the deadline, we will invest approximately 33,000 dollars (about 3.6 million yen) I succeed in collecting it.

The investment plan has the following structure, and "MyKee 2.0" can be gotten on any plan except "without reward".

· "MyKee 2.0"35 dollars (about 3800 yen): MyKee 2.0 (with finishing selection option), shipping fee of 2 dollars (about 220 yen)
· "MyKee 2.0 + Folio"$ 45 (about 5000 yen): MyKee 2.0 (with finishing selection option), carbon fiber case, postage 5 dollars (about 550 yen)
· "Double Deal MyKee 2.0"$ 65 (about 7100 yen): SMyKee 2.0 (with finishing selection option) × 2, shipping fee 3 dollars (about 330 yen)
· "Double Deal MyKee 2.0 + Folio"80 dollars (about 8800 yen): SMyKee 2.0 (with finishing selection option) x 2, carbon fiber case x 2, shipping fee of 10 dollars (about 1100 yen)
· "Triple Deal MyKee 2.0"90 dollars (approx. 9900 yen): SMyKee 2.0 (with finishing selection option) × 3, shipping fee of 6 dollars (about 660 yen)
· "Triple Deal MyKee 2.0 + Folio"105 dollars (approx. 15,000 yen): SMyKee 2.0 (with finishing selection option) × 3, carbon fiber case × 3, shipping fee 10 dollars (about 1100 yen)

The deadline of investment is Japan time by 5:35 on February 25, 2018 (Sunday), shipping time is scheduled to ship after May 2018.

MyKee 2.0 - Grade 5 Titanium Multi-Tool Key by Narbeh Khoygani - Kickstarter
https://www.kickstarter.com/projects/2139693648/mykee-20-grade-5-titanium-multi-tool-key