A tough bag that can be used any time from casual to formal "Bomber Barrel"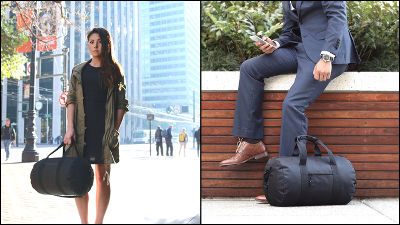 Smartphones and wallets, housekeeping mobile batteries and cables, such as things that you usually carry around as a whole are collectively referred to as "EDC(Every Day Carry) ", but these are unexpected things that make it stupid in the bag.MinimalWith a simple design and strong material, it is easy to carry the EDC that is bulky, outdoor and business scenes, and a perfect barrel bag for athletes and professional uses "Bomber Barrel"is.

BOMBER & CO.
http://www.bomberco.com/

What kind of product Bomber Barrel is like is understood by seeing the following movie and so on.


Bomber Barrel is durable (Durable), functional (Functional) minimal design (Minimal) bag.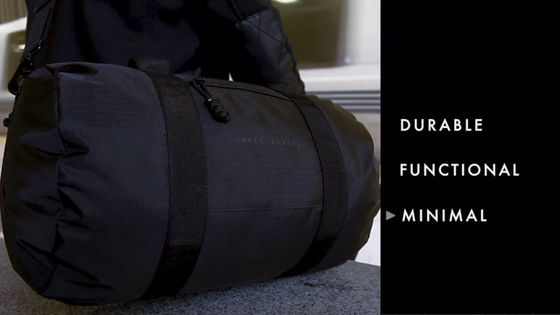 Military grade parts are used for clips, ensuring daily durability.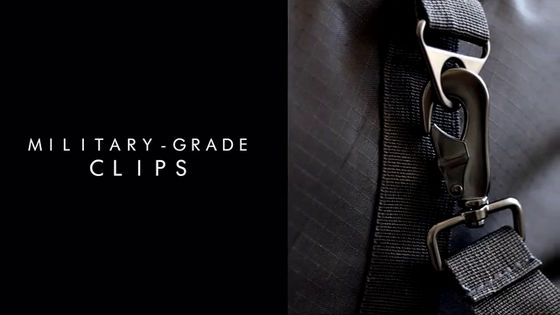 Woven with durable materialPara code(Parachute code) is also used to point.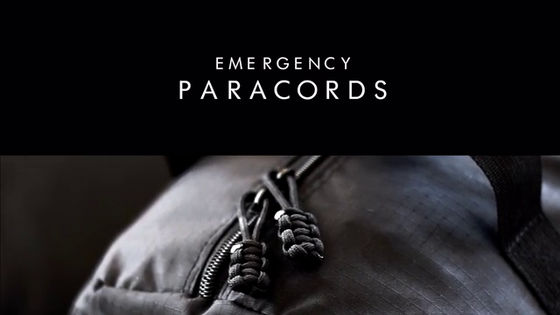 The body of the bag is ultra lightweight type of 390 grams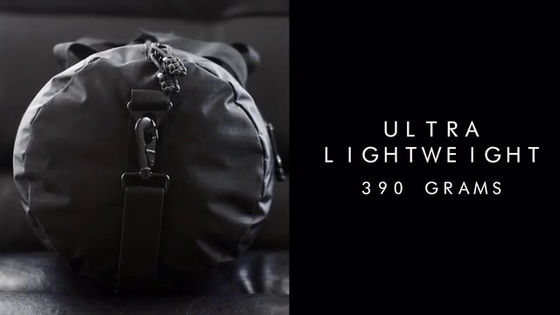 High strength nylon is used, and it has high practicality to prevent tears and scratches.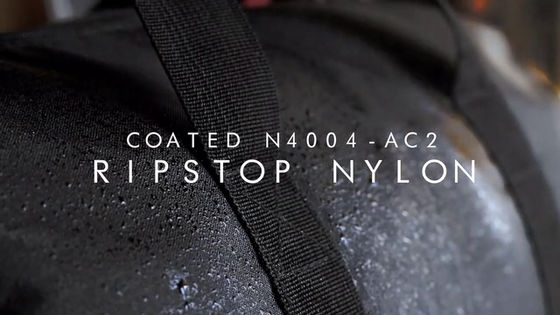 Bomber Barrel is a simple bag that can be used for various scenes. A person who was doing boxing training ......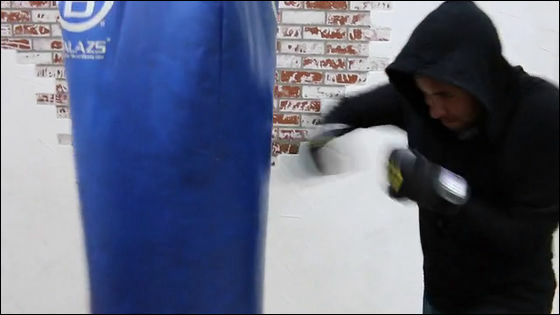 Change to a shirt suit.



Leather shoes for the suit came out of Bomber Barrel.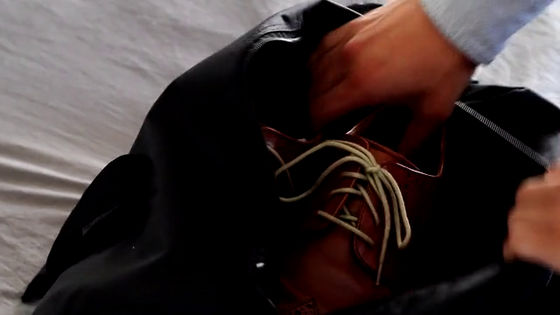 In this way, Bomber Barrel is a widely used bag for athletes and business scenes.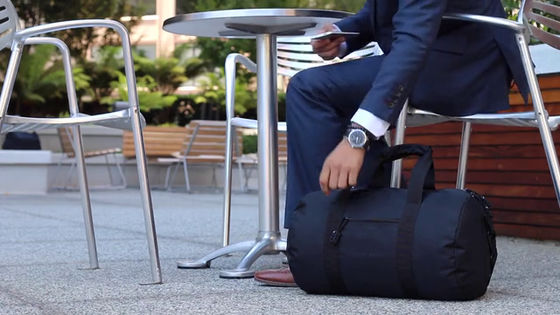 Bomber Barrel also has a small "Mini Bomber" which is perfect for accommodating small items.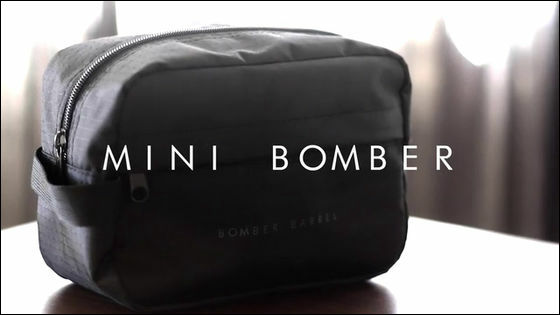 And a bracelet "Bomber Cord" using a strong para cord is prepared. One of the best points for outdoor use of steel and flint is used for the material of the clasp of Bomber Cord.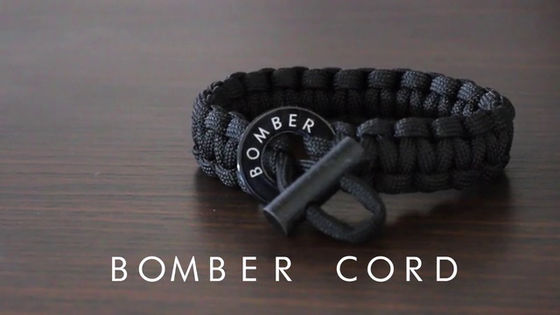 Even in case of fire like this outdoor ......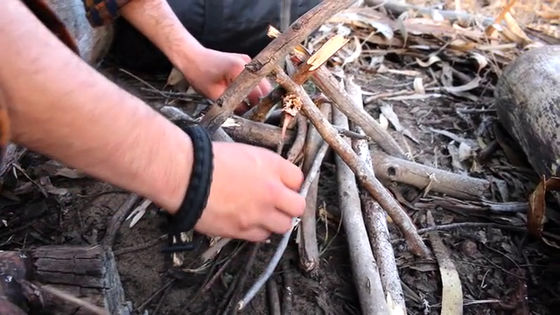 By hammering the metal fittings, it has the functionality to make a bonfire.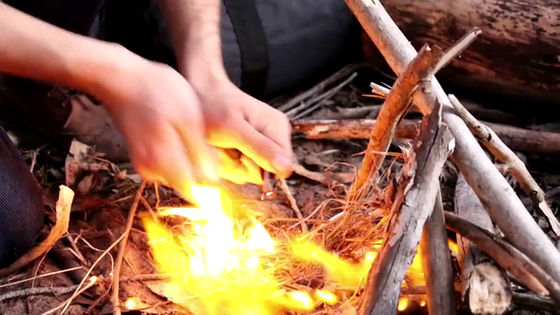 Because it has high waterproof performance, it is perfect for carrying around at the beach.



In this way, the EDC bag which can be used in various scenes from leisure to business, outdoor was Bomber Barrel.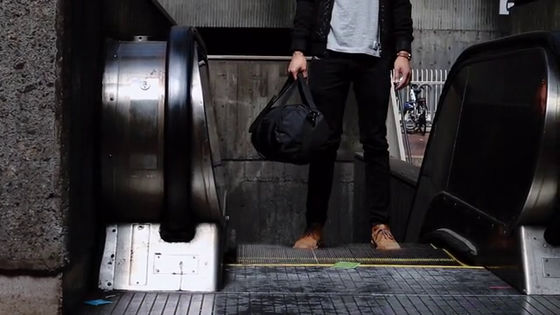 The size of Bomber Barrel is 45 cm × 25 cm × 25 cm, which is a little small and has become a convenient size for everyday use.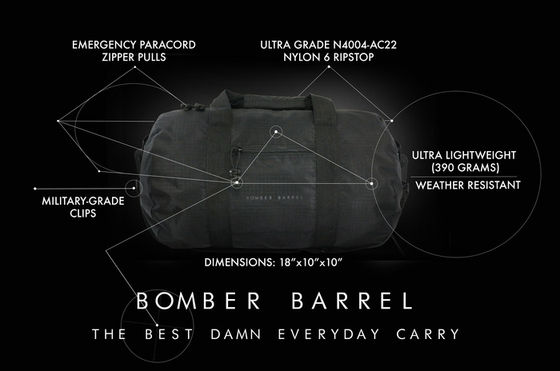 Mini Bomber is a perfect bag to hold accessories. Like the Bomber Barrel, highly durable materials are used.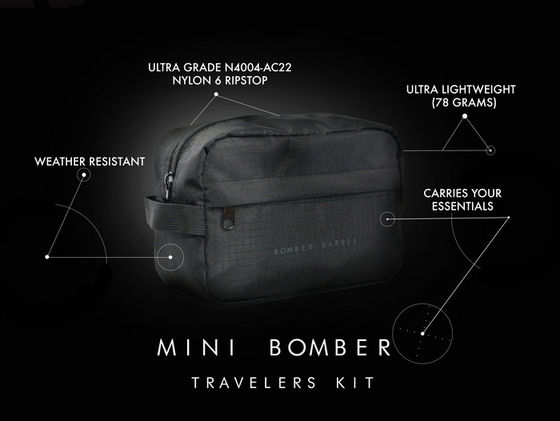 Bomber Cord is para cord which is 3 meters long when extended for a long time. By rubbing the two metal fittings that hold the loop, it is possible to fire.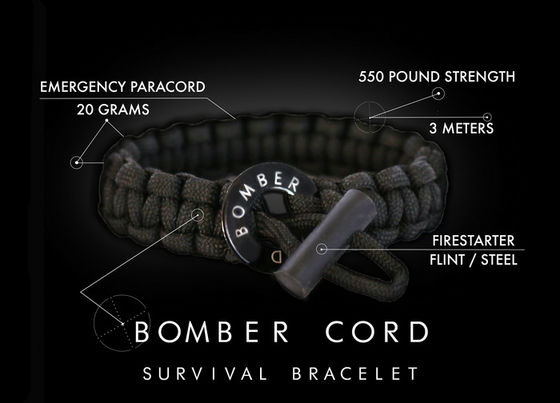 Its storage capacity is also quite good. It seems that it is the size perfect for such luggage of about 1 night to 2 nights.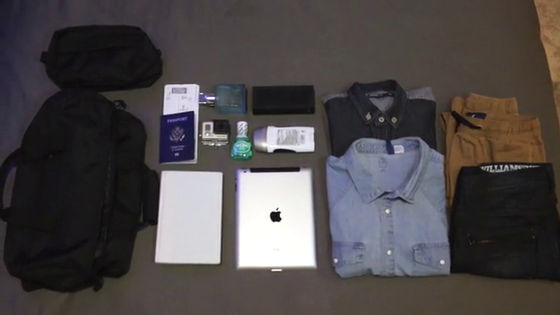 Lay down shirt ... ...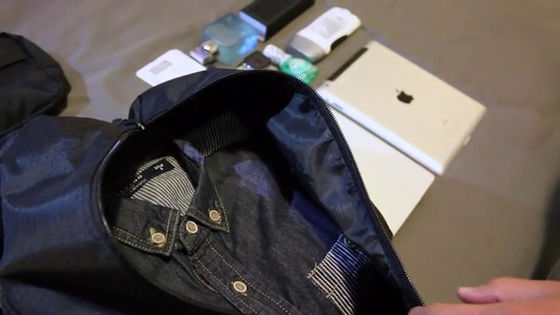 Keys, tickets, wallets and chargers can be prevented from falling apart if you put them in the Mini Bomber.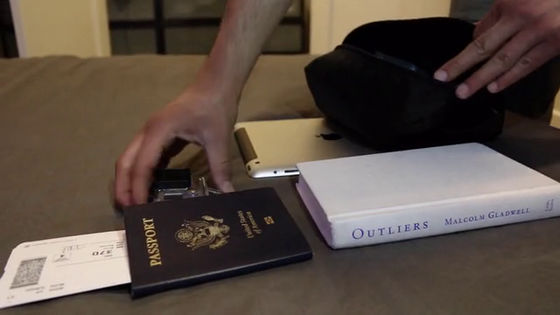 Put the Mini Bomber in the gap of the bag ......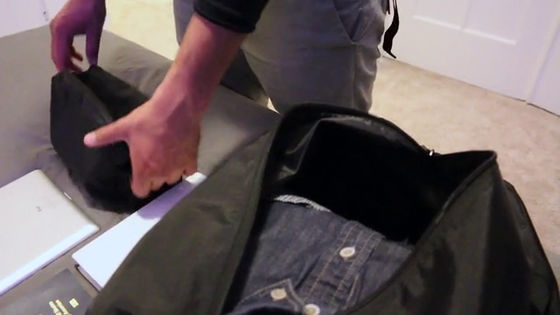 Finally I put my favorite tablet and I am ready to go out. It is convenient for EDC bags to be able to use perfectly on a daily basis like this.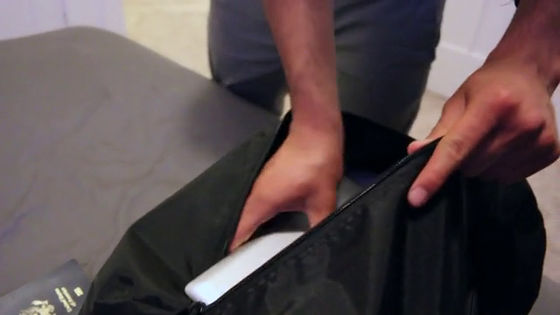 A movie showing the high waterproofness is here. It packs toilet paper in Bomber Barrel and shows how it is not wet at all even if you apply water with Bashabasha.

Bomber Barrel Water Resistant Test - YouTube


Also, depending on the amount of contents it seems to be pointless that the shape of the bag does not slip too much, and in the following movies the appearance of when the baggage was 25%, 50%, 75% and 100% was introduced.

0-100 - Bomber Barrel - Best Damn Duffel Weekender Bag - YouTube


This "Bomber Barrel" is a cloud funding siteKickstarterWe are looking for investment in, but what is surprised is its attention. The target amount was set at 15,000 dollars (about 1.8 million yen), but at the time of article creation, about 374,000 dollars (about 44.4 million yen) are gathered from over 4,500 investors Even so, you can see the high interest in EDC bags.

BOMBERCO.COM - "Best Damn Duffel Bag" by Bomber Barrel - Kickstarter
https://www.kickstarter.com/projects/tmdesign/bomber-barrel-bag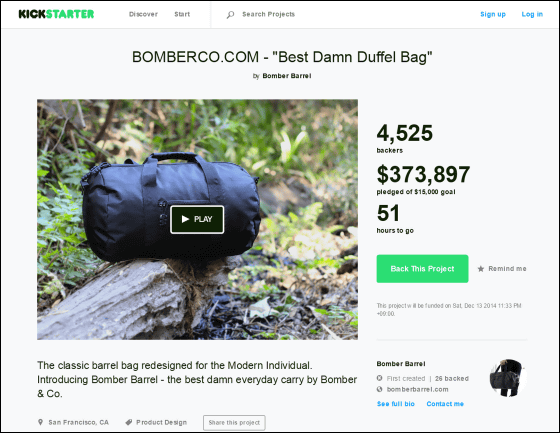 One of the merits of implementing the project at Kickstarter is that it can save prices by lowering profits from intermediaries. Even with set items that cost 129 dollars (about 15,000 yen) in the case of general circulation, if it is Kickstarter that can deliver goods directly to users, you can set the price as low as 79 dollars (about 9400 yen) It is a nice point. However, it is a point that should not forget the extra shipping fee point.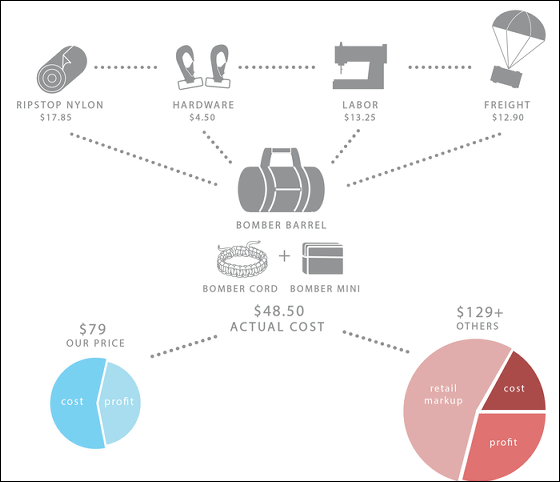 Each item can be obtained individually, and Bomber Cord costs $ 15 (about 1800 yen), Mini Bomber costs $ 19 (about 2300 yen), and Bomber Barrel costs $ 59 (about 7000 yen) It is getting.



A set of 3 items is also available. Unfortunately the Super Early Bird plan with a set price of $ 69 (approx. 8200 yen) has already filled in the application frame, but the Early Bird plan of 79 dollars (about 9,400 yen) was about 100 frames left.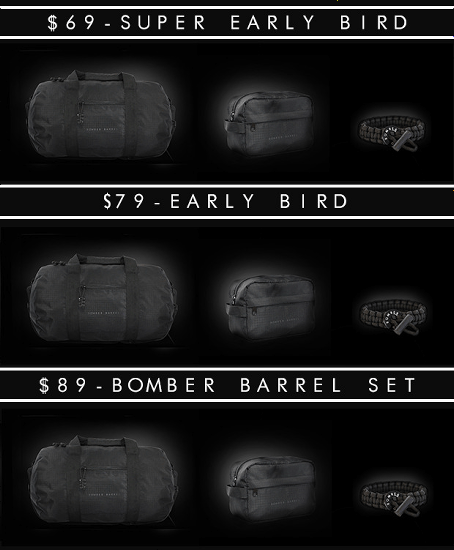 In addition, each set of 2 to 4 is prepared, and it was settled price. In addition, for shipping outside the United States, a shipping fee of 10 dollars to 40 dollars (about 1200 yen to 4800 yen) is required separately depending on the size of the item.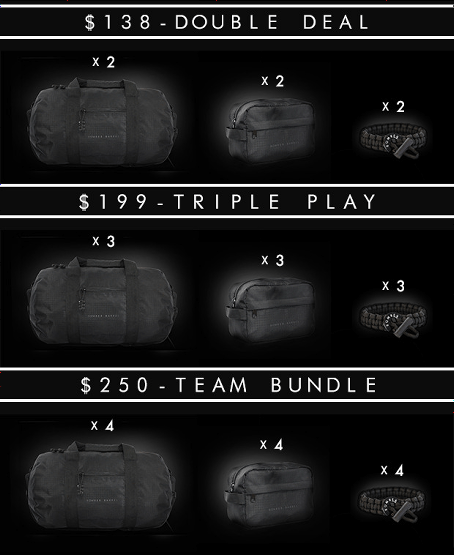 The deadline of investment is Japan time on December 13, 2014 (Saturday) 23:33, and shipping time is scheduled around April 2015.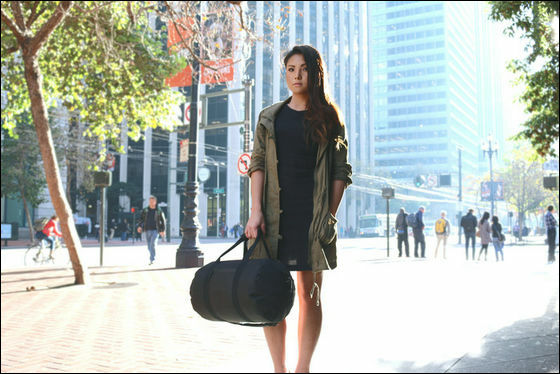 in Design, Posted by darkhorse_log