Backpack "Berg Backpack" which has a high storage capacity in contrast to a simple appearance with waterproof / blade-cut edge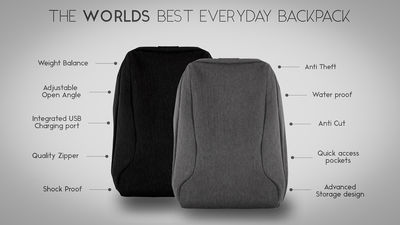 Backpack is necessary at almost all the time when carrying some kind of luggage on work or on a trip. It increased the functionality of such a backpack to the limit, packed high storage capacity, simple design, and stolen countermeasure crowded "Berg Backpack"is.

The Best Anti Theft Everyday Backpack by Korsaa Design - Kickstarter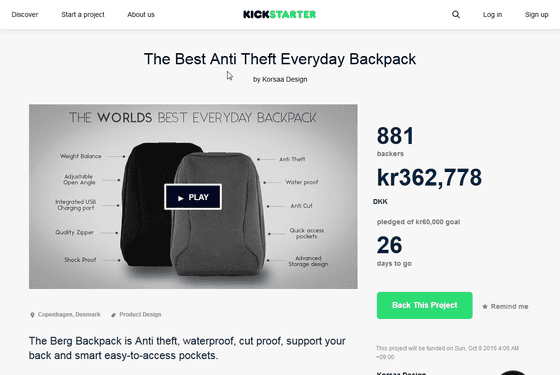 You can tell what kind of backpack is Berg Backpack by watching the following movie.


Backpack is necessary at various timings from a little going out to traveling. Many people say that they use almost every day for 365 days.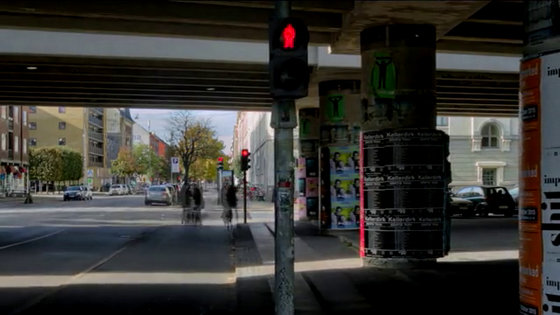 It was made pursuing such ideal of backpack ......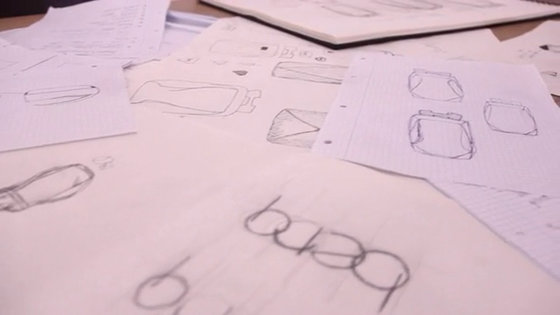 It is Berg Backpack.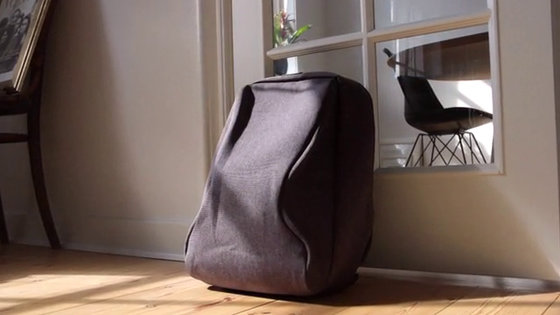 Even if you cut it with a knife such as a kitchen knife or a knife as a feature of such Berg Backpack ......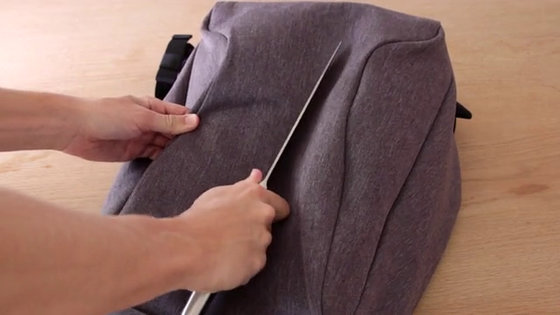 Blade cutting ability not to attach one scratch.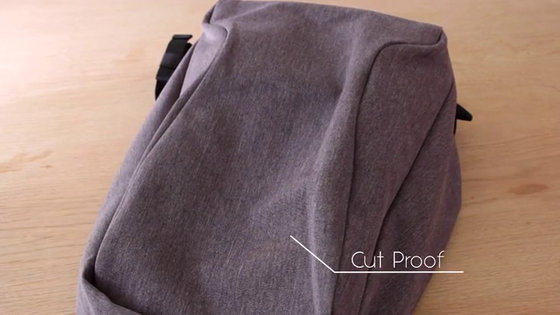 In addition, because it uses water repellent material, it repels water.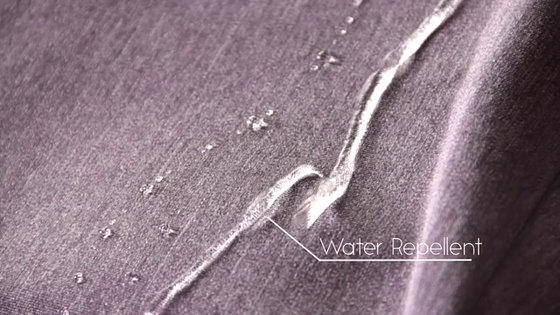 The backpack chuck ......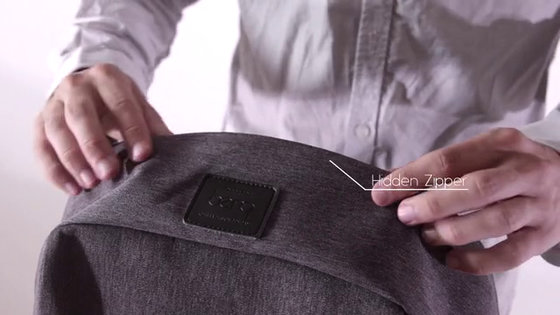 It is arranged to be hidden like this.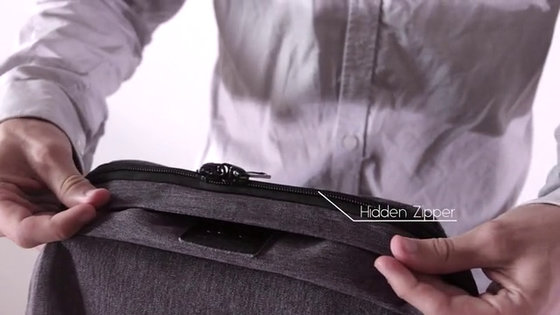 This will be a countermeasure to the opponent who opens the backpack chuck from behind and tries to steal content.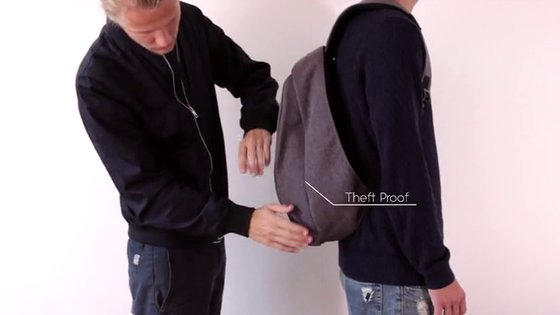 In addition, there is a horizontally elongated pocket that can be easily accessed on the back of the backpack ......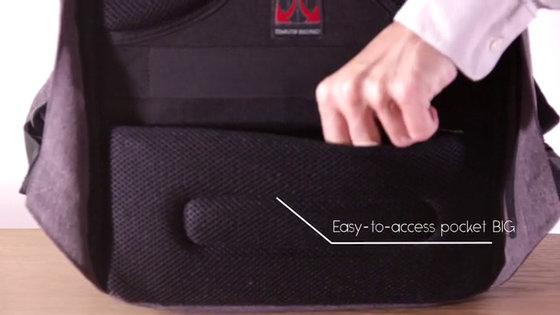 Ideal for removing accessories with the backpack hung on the shoulder.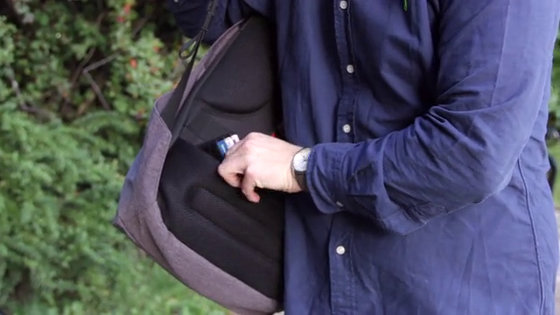 In addition, there is also a small pocket on the base part of the backpack strap, and it is possible to store the same size as the iPhone 6 Plus.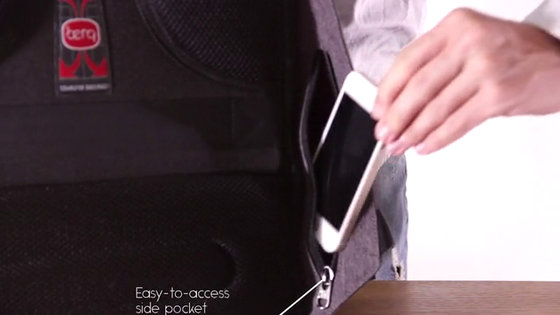 Then check inside Berg Backpack.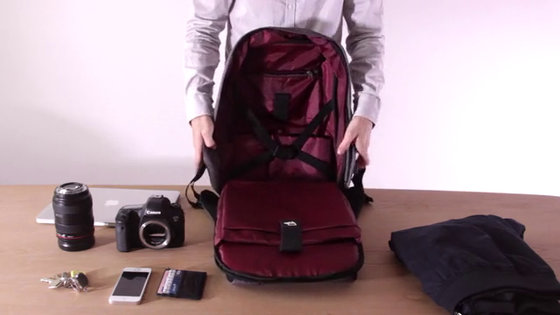 First of all, notebook PC can be stored in the largest storage space ......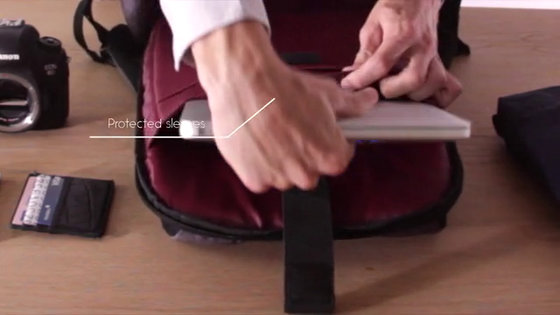 I also have a strap to keep this.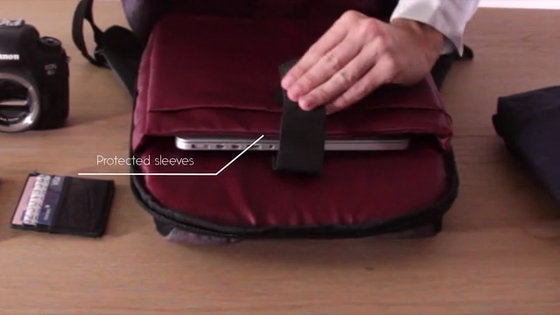 In addition, the bottom of the backpack is a pocket enough to accommodate cameras and lenses.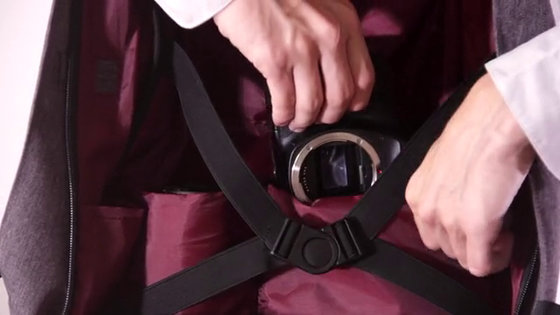 On top of it is a penholder.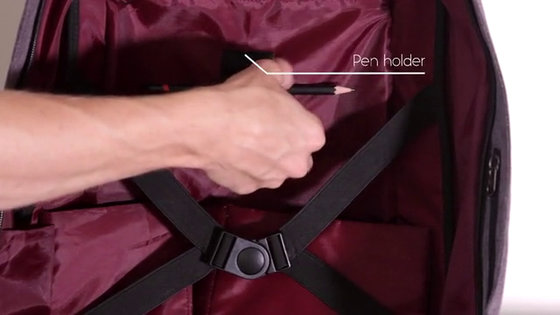 On top of that, inside pocket with zipper.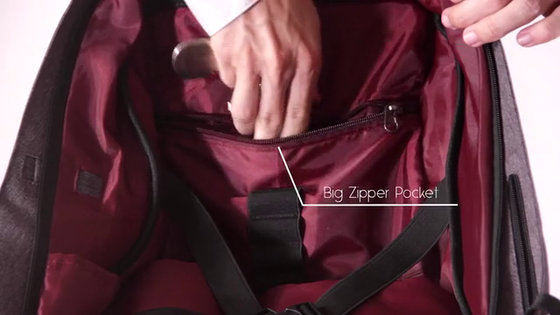 A small hole is empty next to the pocket among them ... ....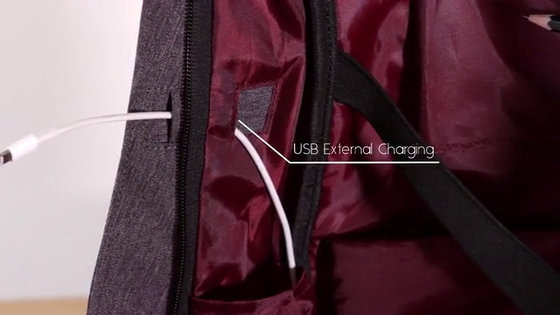 If you extend the Lightning cable or Micro-USB cable from here, you can charge the terminal outside the bag keeping the mobile battery etc inside the backpack.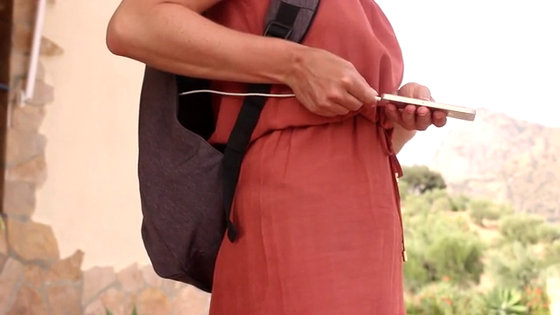 In addition, clothes such as jackets ......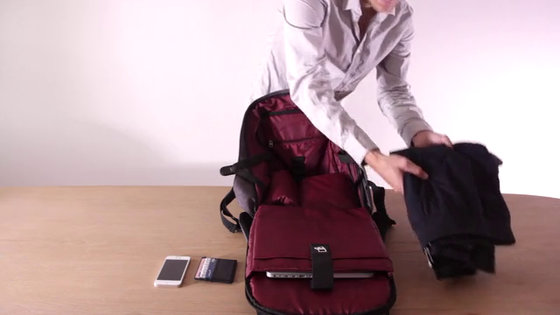 I have a strap to fix it.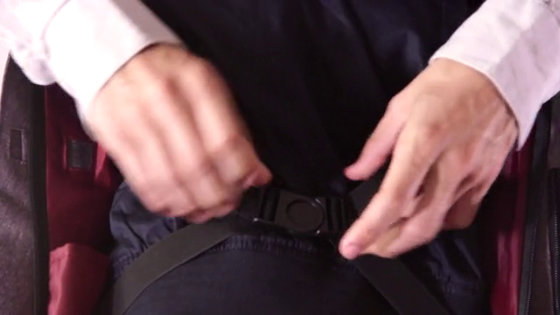 If it is a backpack with few small pockets and so on, you may not know where you put it in and find out what you are looking for while retrieving the contents.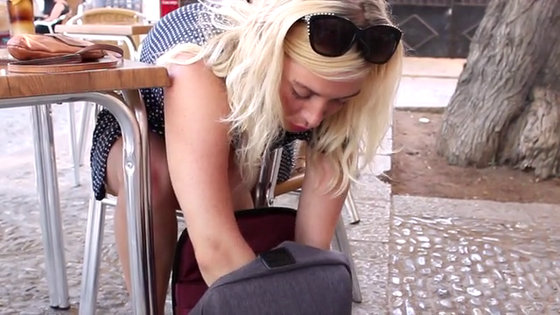 As Berg Backpack fully opens the main chuck, you can check the contents dynamically as follows, so operation such as storage, removal and checking is very easy.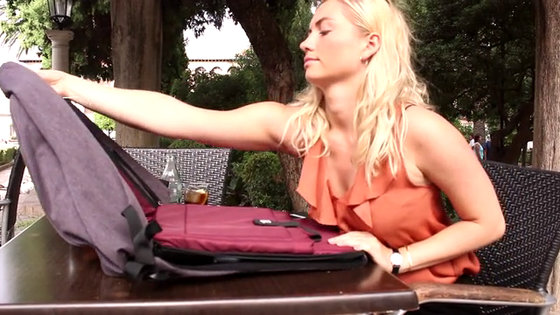 Such Berg Backpack is now looking for investment at Kickstarter of the cloud funding site. The target amount of the project was 60,000 Denmark krone (about 930,000 yen), but it has collected over 360,000 Danish krone (about 5,600,000 yen), which is six times already, and it is nearly certain to commercialize. You can get one Berg Backpack with a capital of 60 dollars (about 6000 yen), and a separate Danish Krone (approximately 1000 yen) is required for shipping to Japan. Berg Backpack is developed in two colors, gray and black, and the delivery time is scheduled for December 2016.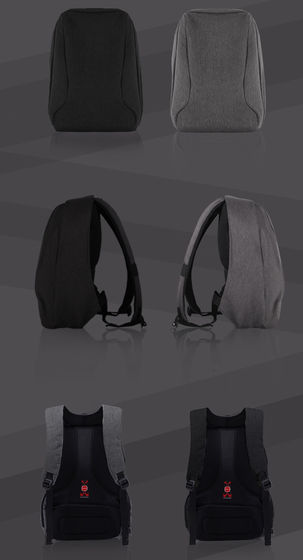 The deadline for "Berg Backpack" is 4:06 on October 9, 2016.

The Best Anti Theft Everyday Backpack by Korsaa Design - Kickstarter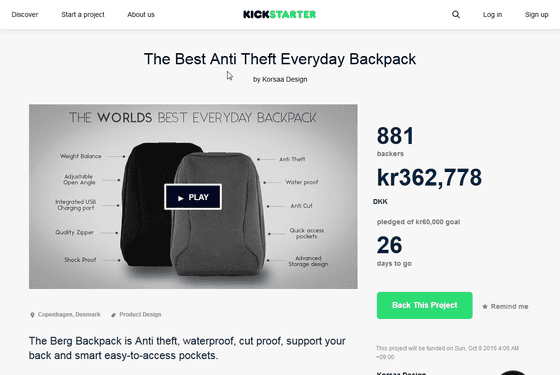 · Additional notes 2016/09/13 8:50
Similar productsThe campaign of Berg Backpack is temporarily suspended as the existence is discovered.