The world's lightest & original compressed shape holding system 35% increase in storage capacity Practical pursuit type carry case "Marlon"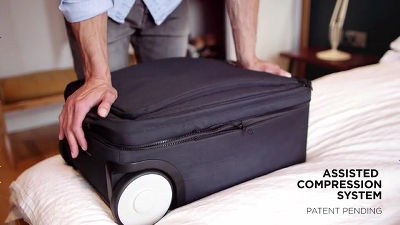 Various products equipped with high-tech function are born one after another in a carry case which is convenient for traveling. Meanwhile, a simple design carry case "Marlon"Is pursuing the performance most desired by travelers" storage power "and" light weight "overwhelmingly than high-tech performance, attracting attention.

Marlon: World's Most Spacious Smart Carry-on w. Compression by Marlon Travel - Kickstarter
https://www.kickstarter.com/projects/marlontravel/marlon-connected-compression-carry-on

You can understand what kind of carry case Marlon is with one shot if you see the following movie.

Marlon: World's Most Spacious Smart Carry-on w. Compression - YouTube


Recently a common carry case is a developer of Marlon who says that it has a GPS function and a high-tech full load with a biometric sensor but does not have the most required functions.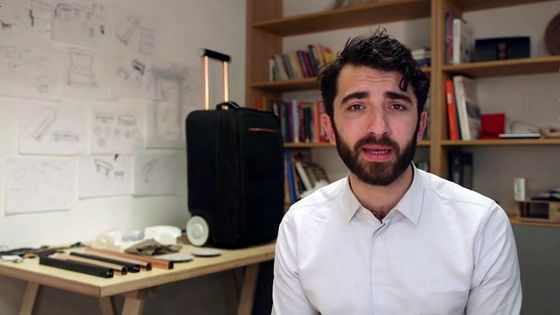 The most sought-after is "a larger storage space"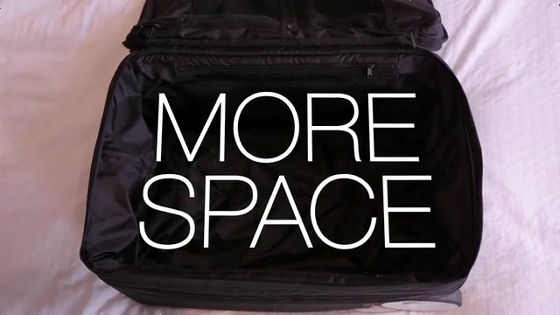 And carryability is also important in carry case.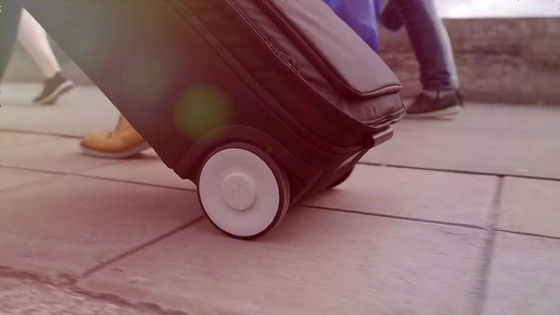 It is simple, lightweight and easy to carry without oddly, Marlon was born in pursuit of storage space.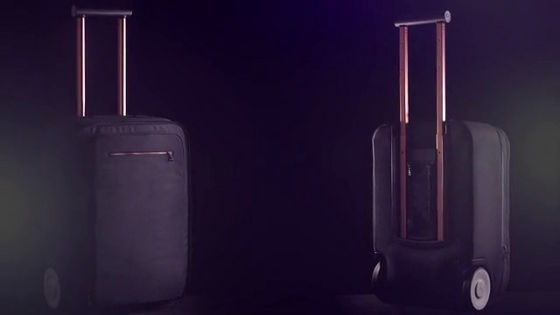 A man who is loading baggage at Marlon.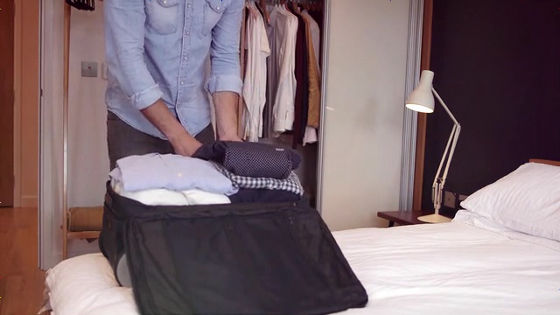 A man who stuffs clothes and so on as he gradually becomes bigger closes the upper fastener ......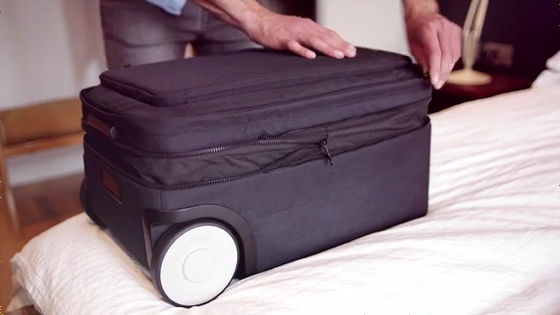 I try to put weight on both hands and make Marlon smaller. Such work is quite common, but the work from here is that the other carry case and Marlon are very different.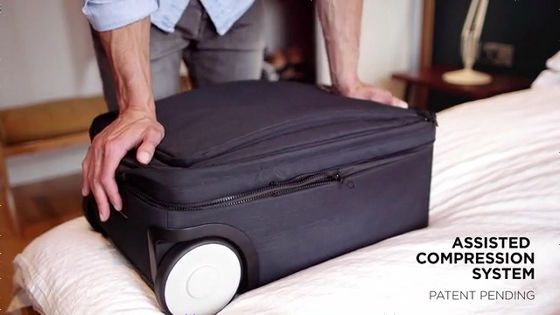 A male who once reduced the case by weight has closed another fastener while holding it with one hand. Marlon has the unique function "Assisted Compression System (ACT)" that assists the compression, so it can maintain the shape of the case that was made lightly small with one hand. It is unnecessary to close the zipper in a desperate form riding on the case.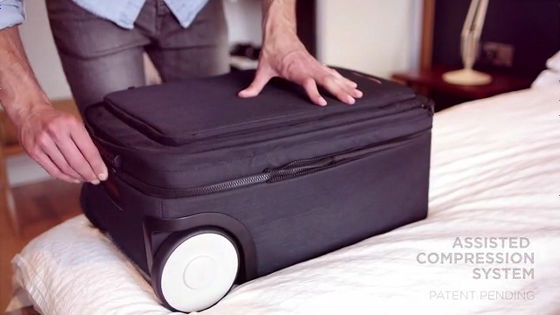 Moreover, by spreading gore, it demonstrates storage capability of up to 60 liters. Marlon said that it has 35% more storage capacity than the case of the same size.



ACT system and so on, all inside can be assembled manually.



Marlon also sticks to the material.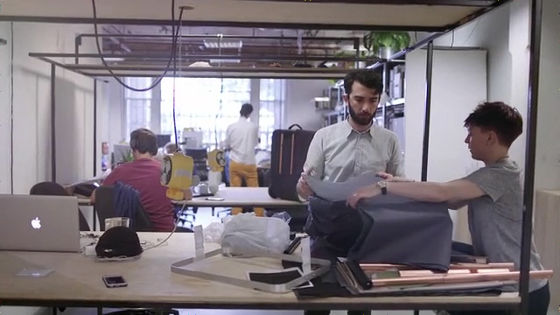 For weight saving, we are sticking to materials such as aluminum of the highest grade, adopting ballistic nylon excellent in water repellency and durability, and fastener of YKK boasting high reliability.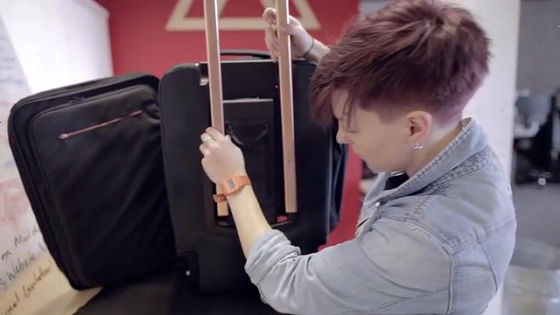 Big features other than ACT are big wheels in two ways compared to general carry case.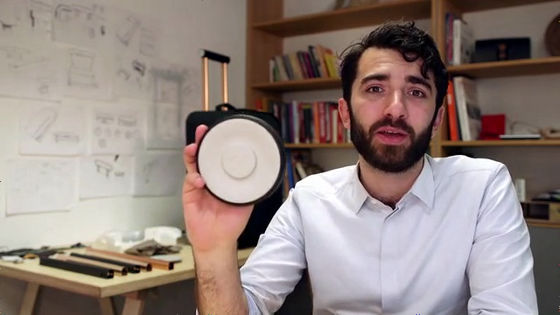 Marlon features two large diameter wheels with 20% capacity increase.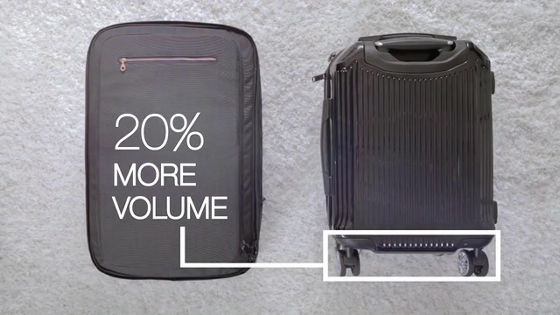 Thanks to the large diameter wheel, it is possible to pull the carry case lightly even on a road that has been decorated.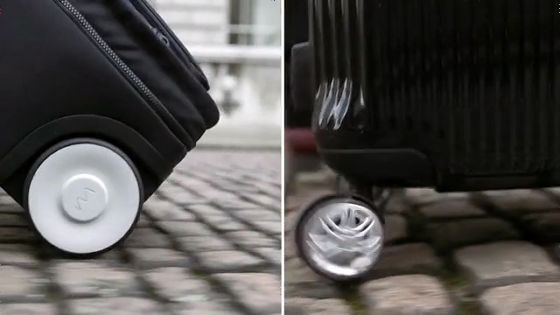 By daringly putting it in two wheels, you can stably stand upright.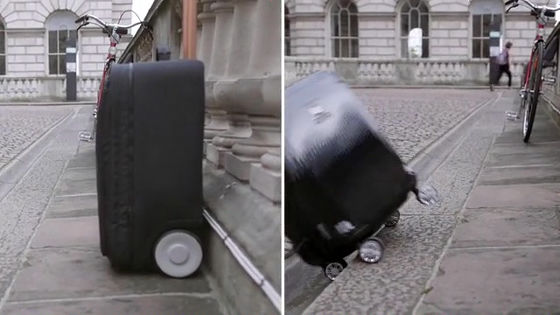 Also, I am stuck with the texture of the handle pulling the case.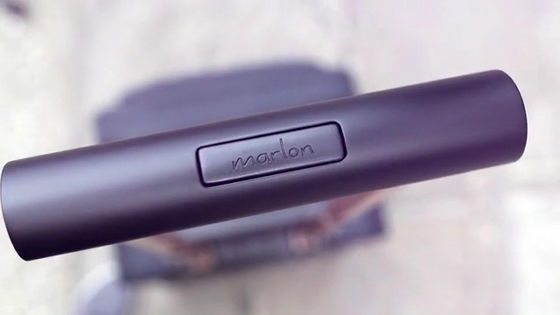 In addition, a hidden pocket is mounted on the back side of the case.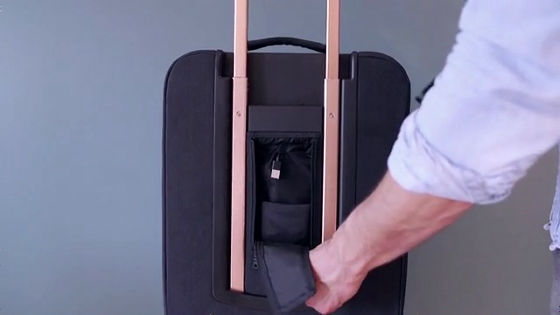 Connect the 10400 Ah mobile battery that came with the USB cable inside the pocket ... ...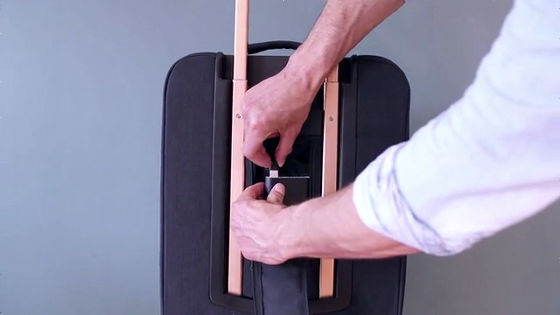 It can be powered by USB from the top of the case. Marlon can be used as a huge mobile battery.



To pack lots of luggage ......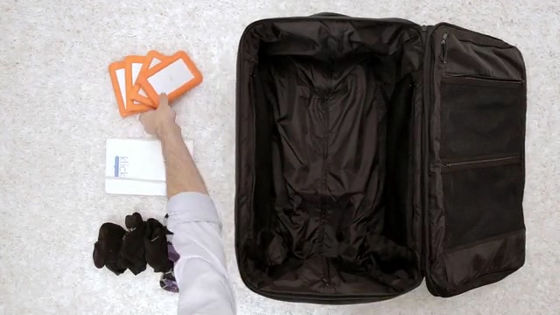 Marlon has a variety of storage.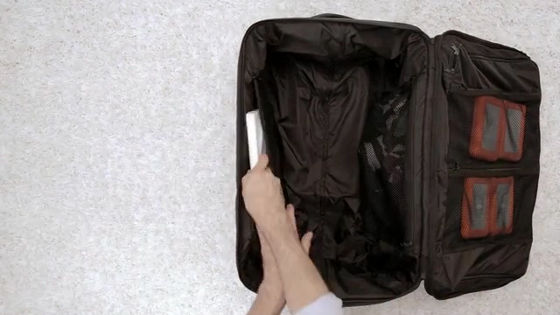 Possible to pack a lot of luggage, such as shoes and denim pants.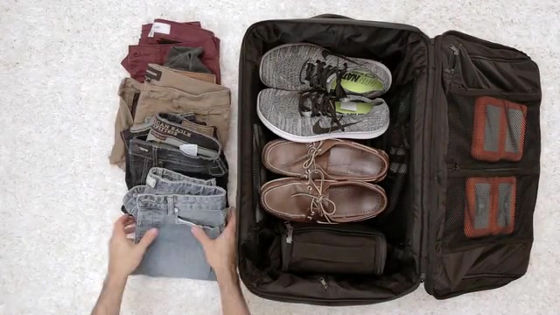 Add more shirts.



If you close the inner cover with a zipper, you can store clothes that are not dirty such as suits separately from other luggage.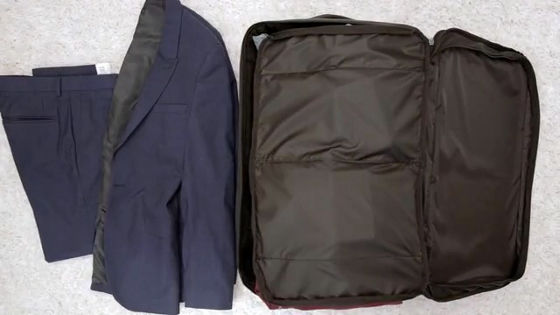 A large pocket is hidden like this inside the zipper outside the case.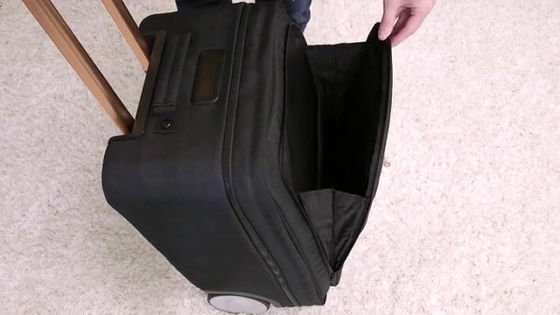 Laptop PC ... ....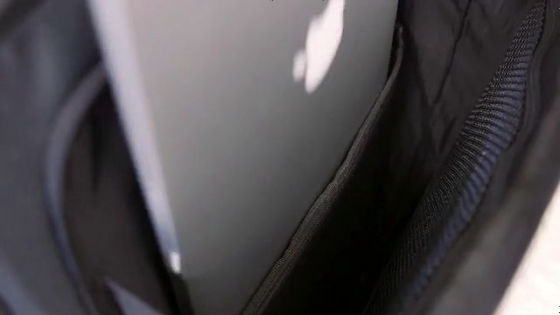 Tablet can be stored easily. In order to embark on a laptop or tablet, you do not need to wrestle with packages packed with the case opened.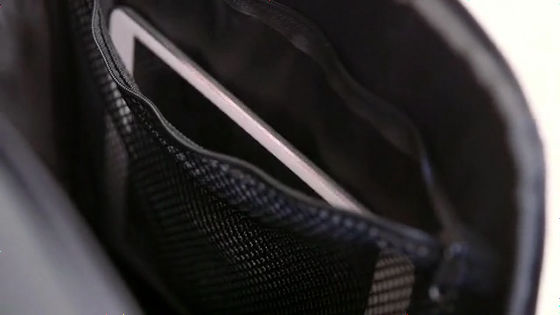 There is also a pocket for smartphone.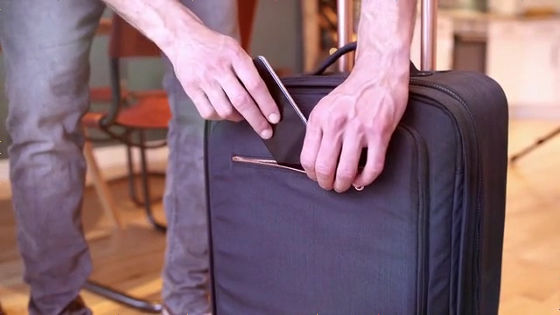 Marlon was born to make the wishes of travelers "want to store more luggage".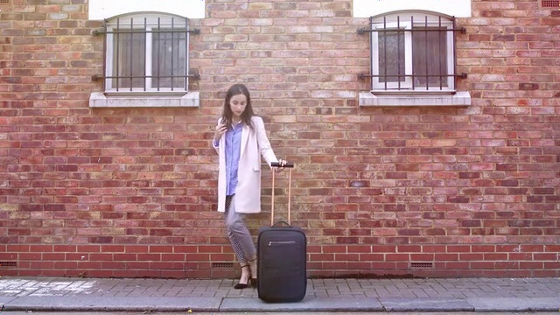 Marlon's size is 22 inches (about 56 centimeters) wide by 14 inches (about 36 centimeters 12) x 9-12 inches (23-30 centimeters) deep, weighs 6.75 pounds (about 3 kilograms ). In the 60-liter class it says that it is the world's lightest carry case.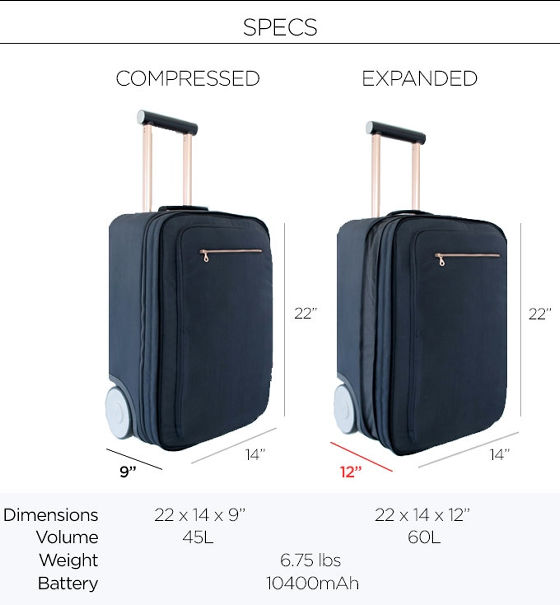 In the carry case of the same size, Marlon in the world is lightest, can store a lot of luggage easily, a cloud funding siteKickstarterWe are looking for investment for commercialization at. We have succeeded in gathering more than $ 260,000 (about 26 million yen) for the target capital contribution of 30,000 dollars (about 3 million yen).

In the Marlon project, you can get one Marlon with a contribution of $ 275 (about 28,000 yen). At the time of writing the article, you can choose "Early Bird 2" and you can also get Marlon 1 for $ 215 (about 22,000 yen). Marlon is scheduled to ship in May 2017, but it also supports shipping to Japan, but care must be taken for points that are necessary for a shipping cost of $ 100 (about 10,000 yen). The Marlon project's contribution deadline is until 9:00 am on August 27, 2016.

Marlon: World's Most Spacious Smart Carry-on w. Compression by Marlon Travel - Kickstarter
https://www.kickstarter.com/projects/marlontravel/marlon-connected-compression-carry-on