Backpack "MOS Pack" that can charge laptops, smartphones, tablets etc. at once with a power strip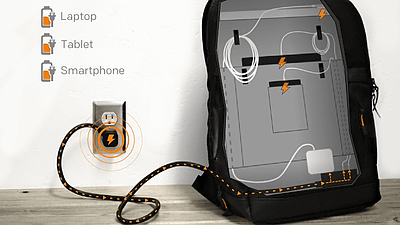 It is a thing that charges become troublesome enough to increase the number of electronic equipment to take out when traveling or on a business trip, such as a smart phone, tablet, notebook PC, battery of a camera. In cafes and hotels, the number of outlets is insufficient and there are many people who have felt stress that can not be charged. It is possible to charge such a large amount of electronic equipment collectively with a power strip extending from the backpackMOS Pack"is.

MOS Pack - The Backpack You Plug In To Charge Everything by Greg Petersen - Kickstarter
https://www.kickstarter.com/projects/1578125715/mos-pack-cable-organizing-backpack-with-extended-c

MOS | Magnetic Organization System
http://www.mosorganizer.com/

I can understand practical examples of MOS pack and storage space etc. by seeing the following movies.



When trying to charge the electronic equipment brought in the hotel at the travel destination, it seems that the number of plugs and outlets apparently held in the hand does not match. If you fall into such a situation when you are tired, you may give up charging all the equipment.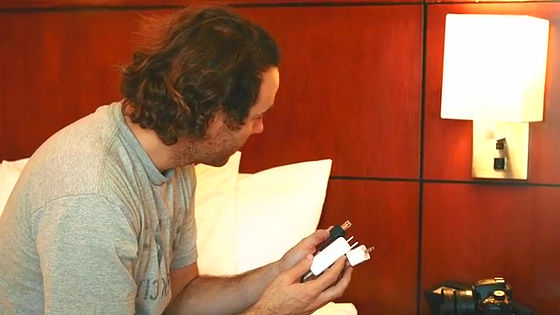 MOS Pack to solve such a problem. The capacity is 20 liters.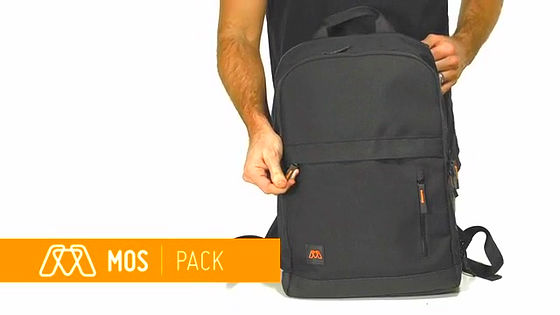 In addition to using soft materials on the back side, support structure is inside, so it reduces the burden of carrying luggage even when full of luggage.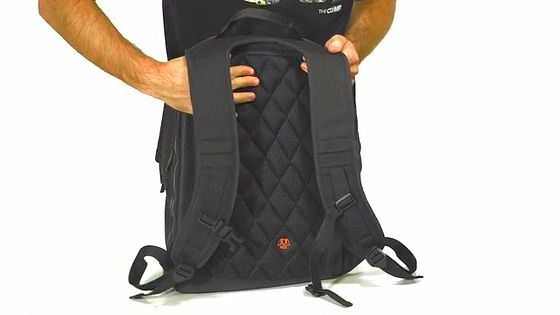 "Main pocket" to house electronic equipment is like this. Power supply tap of USB × 2, plug × inside is included, and you can charge a total of 3 laptop PCs and USB devices at the same time.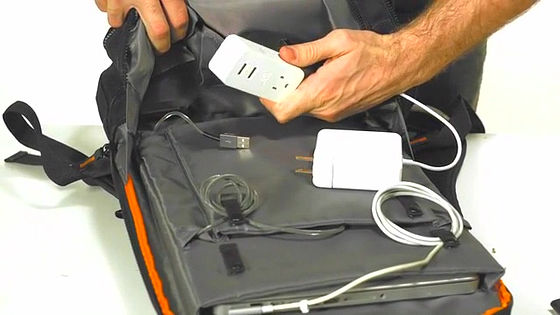 There is no worry that the power strip will move while moving because there is a magnet in the bottom part.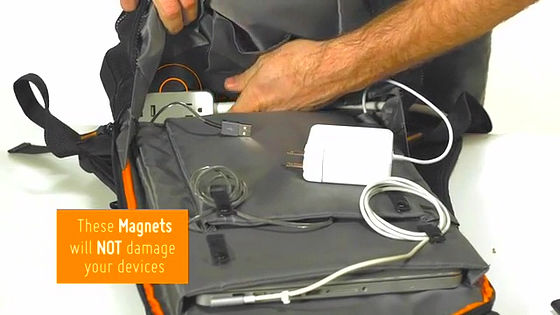 Since the plug side cord can be extended outward, it can be set even in a power tap of a cramped place.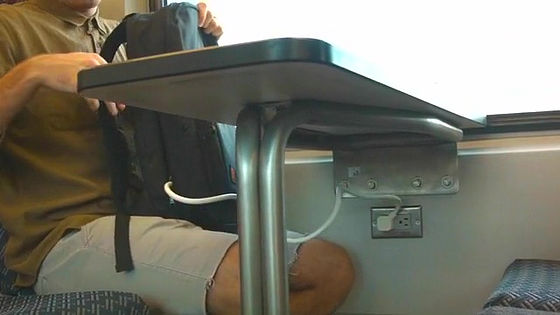 Although it is very troublesome to charge multiple electronic devices in the Shinkansen, it is very troublesome to charge multiple electronic devices in the back simply by inserting a plug into the outlet in case of MOS Pack.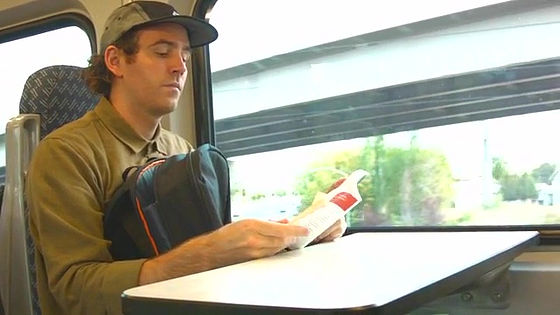 Even at the time I was slap before going to work ......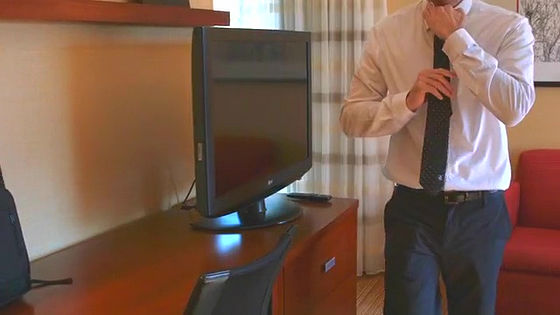 If I charge a notebook PC etc with MOS Pack from the previous day, I am glad that I can bring out a terminal in a fully charged state just by putting out the code before departure.



Moreover, in the main pocket is a notebook PC sleeve ......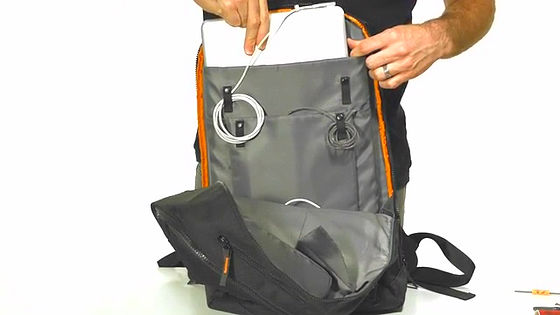 There are tablet pockets, and there are four clips to wind up the cord.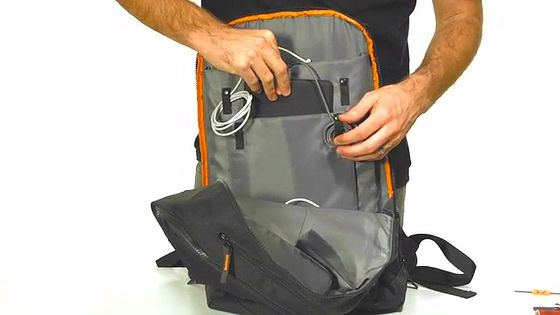 The front pocket is 5 inches × 9 inches (about 12.7 cm × 22.86 cm), and the size that a boarding ticket etc. of an airplane enters into Shibori.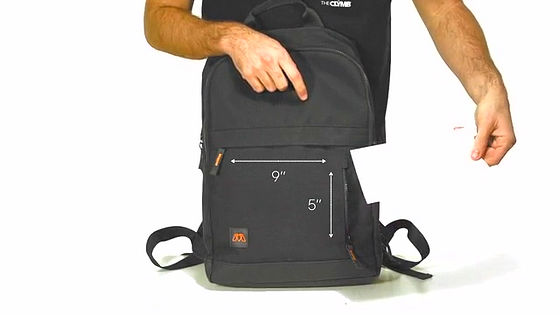 Where you opened the middle zipper is a small pocket to hold accessories such as pens, wallets, keys.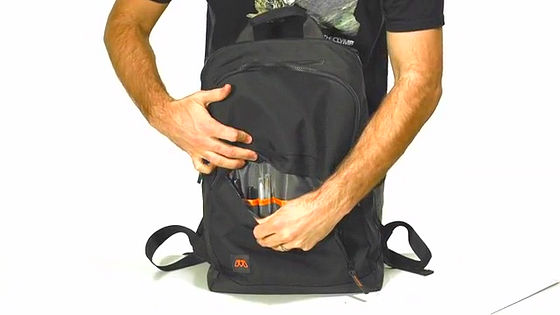 Furthermore, opening the zipper in front of the main pocket has "Utility pocket", there is a pen holder · passport pocket · smartphone pocket, and also a large booklet and binder are included with a margin. It is also possible to charge the smartphone through the cable hole from the main pocket with the power strip.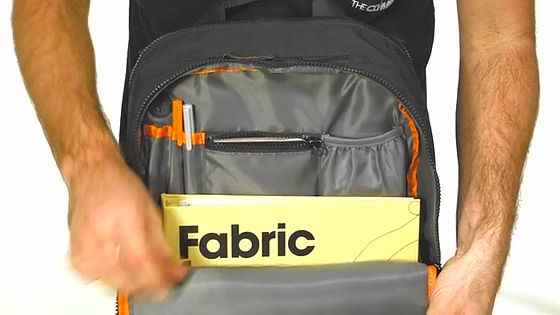 There is also a small zipper between the main pocket and the utility pocket, inside is a sunglass case of microfiber fleece.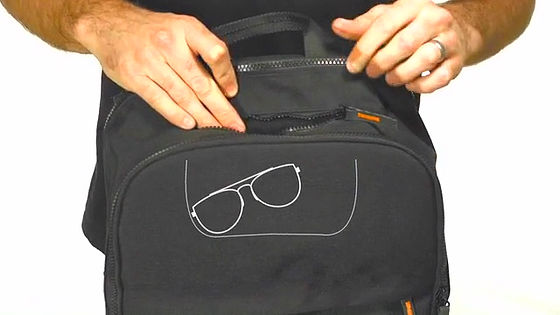 Pet bottle pocket is attached to the side, but unlike common mesh pocket, it can be stored inside. Because it is a waterproofing pocket, it is unlikely that the notebook PC will be broken even if the juice spills inside.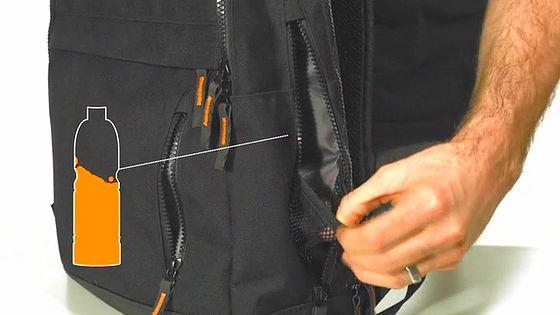 There is an ingenuity in the strap, so that you can attach earphones with a built-in magnet.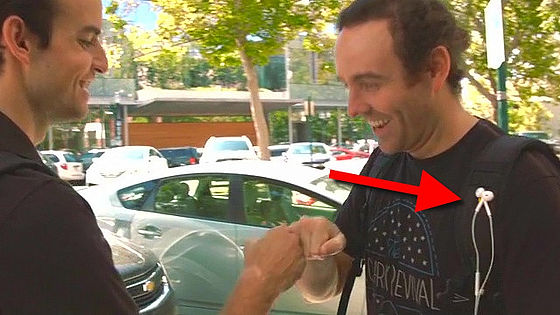 The whole detail picture looks something like this. Because it is not built in the battery, it is not possible to charge the equipment while traveling, but when you get the power you can avoid the troubles of taking out cables and smartphones etc from the backpack at once. With a backpack with a capacity of 20 liters, the dimensions are 45.72 cm x 30.48 cm x 12.7 cm, and the weight is about 1 kg. The notebook PC can accommodate 15 inches, the tablet supports up to 8 inches.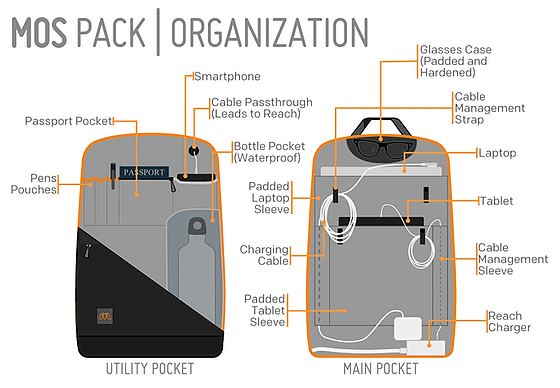 MOS Pack is looking for investment with Kickstarter and more than twice the target investment amount has gathered at the time of article creation. You can get a set of MOS Pack and MOS Reach Power (power tap) by investing in the first $ 400 (about 14,000 yen) frame of 400 people. Shipping to Japan requires $ 25 (about 3000 yen) separately, and product shipment will be around May 2016. The deadline for investment is 3:32 am on Tuesday, January 5, 2016.

MOS Pack - The Backpack You Plug In To Charge Everything by Greg Petersen - Kickstarter