Baggage can be put in and out with ease · Suitcase with built-in GPS "Trunkster"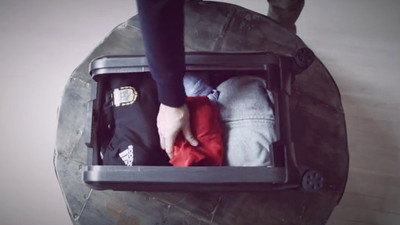 Various things are sold for suitcases, which are essential items for long trips and overseas travel, but all of the basic functions and structures are similar and often unusable. It solved the place "This is inconvenient for suitcases!", It was easier to use, so that the hands reached the user's itch,Trunkster"It has become an epoch-making item to relieve frustration in the middle of a journey.

Trunkster: Zipperless Luggage with GPS + Battery + Scale by Trunkster - Kickstarter
https://www.kickstarter.com/projects/trunkster/trunkster-zipperless-luggage-with-gps-battery-scal

You can tell what kind of Trunkster is amazing by watching the following movie.


This is Trunkster. The size is roughly 70 cm × 48 cm × 28 cm, and the weight is about 4.5 kg.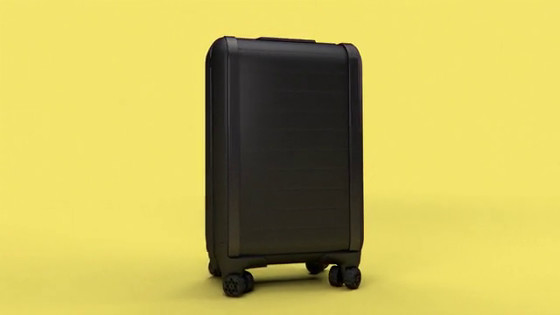 What is different from Trunkster 's normal suitcase is that there is no zipper first.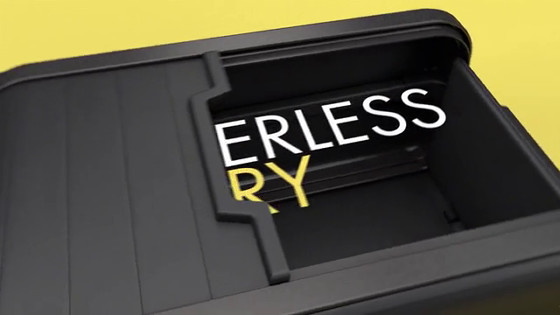 You can take out the package by sliding the front of the main unit.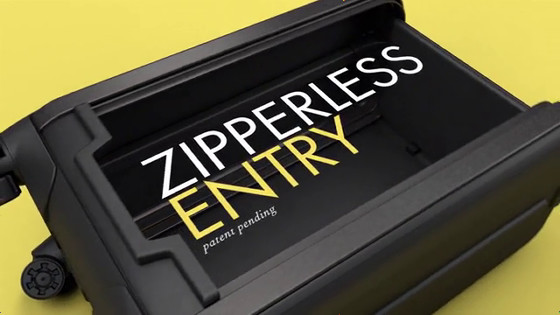 In addition, models equipped with mobile batteries are equipped with a USB port, you can charge devices such as smartphones.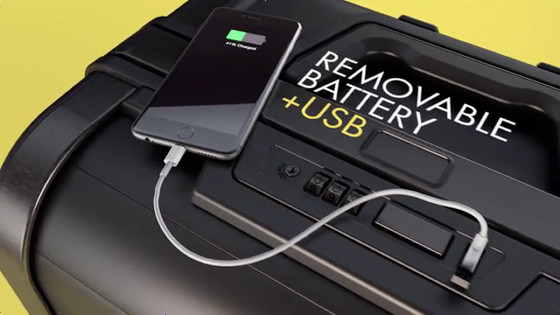 The digital scale is attached to the handle, and you can understand the weight of the baggage at a glance.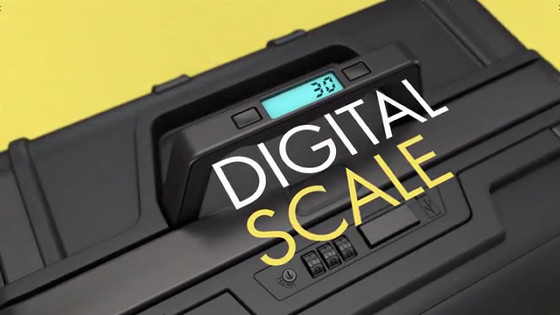 The handle is made larger than usual, it is possible to easily move the suitcase in any direction vertically / sideways. Even heavy luggage is ready to carry.



Logo on the side of the body.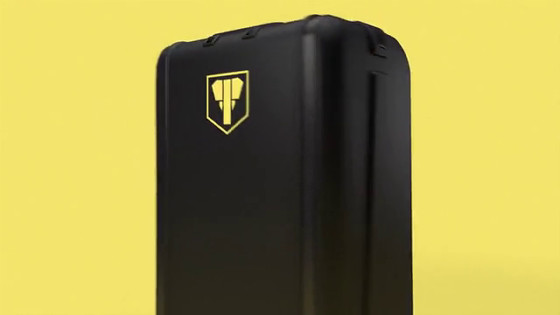 Because GPS is built in, even if you can not find a suitcase while traveling, you can identify whereabouts you are. Technically, Apple's "Find a MacI use the same thing as that.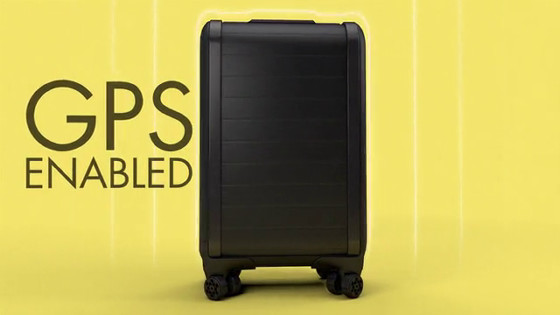 Since we do not have to pack up and unload baggage like a suitcase so far, we do not have to take extra space when packing up.



It is possible to take out baggage in the suitcase smoothly even in a narrow place such as in a car.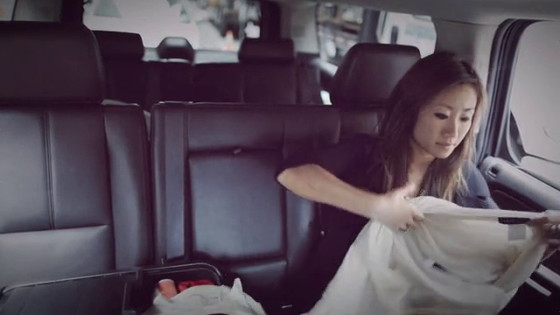 The smartphone will run out of batteries in the middle of a long journey, and it will not become a chance to find an outlet at the airport. Charging is possible up to 9 items, capacity is 15,000 mAh, output is 3 mps.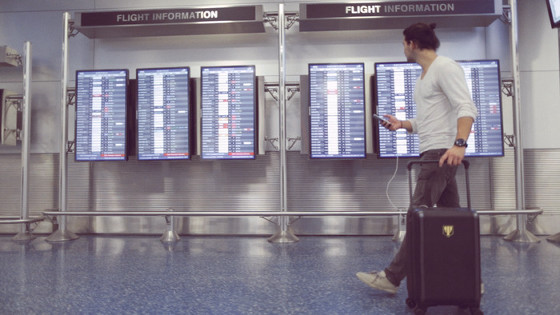 Since the weight of the suitcase can be checked at a glance, it is safe when depositing luggage.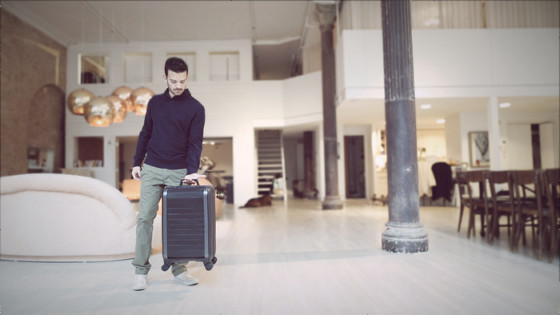 Trunkster is now seeking investment for commercialization and has already succeeded in collecting more than 13 million yen at the target of 50,000 dollars (about 5.9 million yen).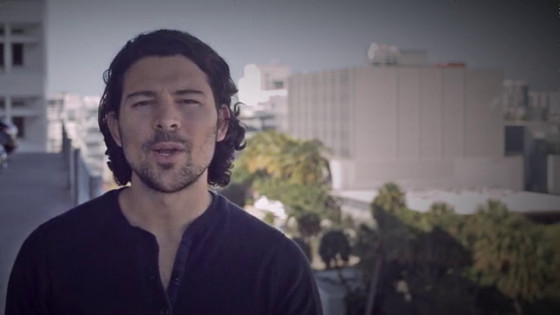 With a capital of $ 245 (about 29,000 yen), you can get a mobile battery and Trunkster without GPS function, and if you add $ 40 (about 4,700 yen) you can add a GPS function there. If you invest more than $ 255 (about 30,000 yen) you can get Trunkster without GPS function with mobile battery and you can also add GPS function here for plus $ 40 (about 4700 yen). In addition, the shipping time is scheduled for August 2015, shipping to Japan is also possible, shipping fee is included in the price.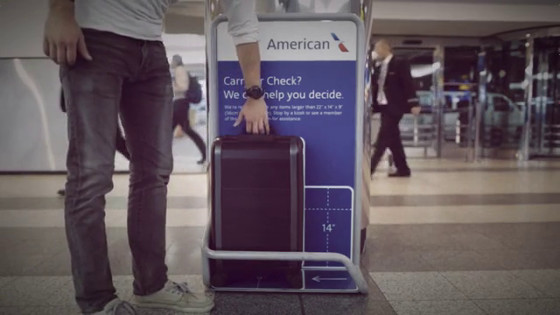 The deadline is 10 o'clock on Saturday, January 17, 2015.

Trunkster: Zipperless Luggage with GPS + Battery + Scale by Trunkster - Kickstarter
https://www.kickstarter.com/projects/trunkster/trunkster-zipperless-luggage-with-gps-battery-scal